La primera participación de Chris Paul en el Partido de las Estrellas fue en 2008, cuando era jugador de New Orleans Hornets. La más reciente, la de la noche de este domingo, fue la decimoprimera, 13 años después, con los Phoenix Suns. Y CP3 sigue dando clases de cómo jugar al baloncesto.
Con doce participaciones y 127 asistencias, Magic Johnson lideraba la clasificación histórica del Partido de las Estrellas. Sin embargo, Paul y LeBron James, en tercera plaza, pero más alejado en números (98), le seguían la partida, hasta que el base de Phoenix ha roto su registro, con sus 16 asistencias en el All-Star Game 2021.
La temporada 2020-2021 está aquí, el NBA League Pass es tu lugar para disfrutar de la acción, y ahora lo puedes hacer gratis por aquí. ✅ 7 días de prueba sin cargo ✅ Partidos en vivo y on demand ✅ La oportunidad de mirar todo en tu dispositivo favorito.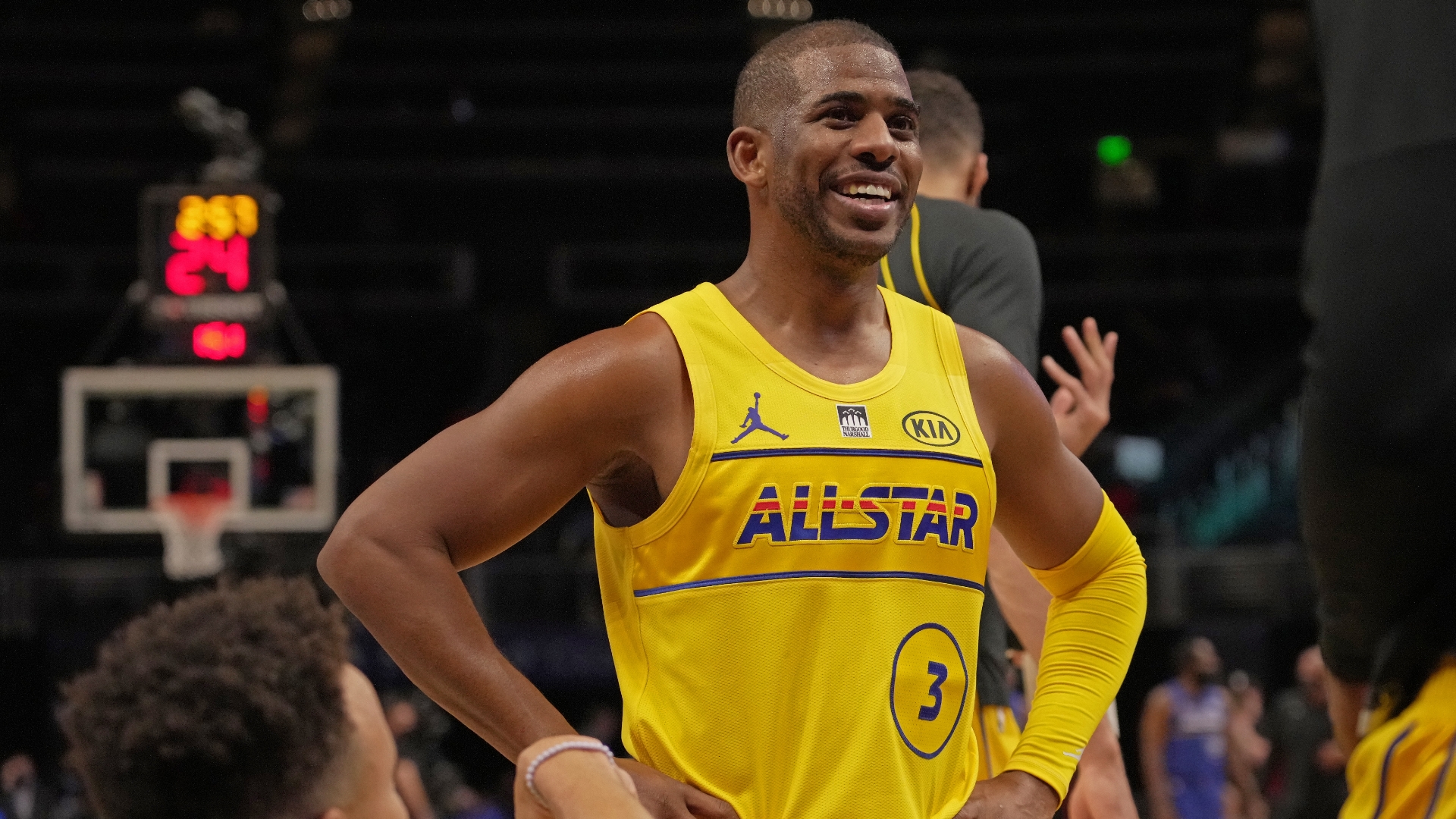 El jugador de 36 años no se ha perdido los Playoffs desde 2011 a pesar de haber estado en diferentes y complicadas situaciones. Su última parada, tras sorprender con Oklahoma City Thunder, guiar a una franquicia como los Phoenix Suns a su vuelta a la postemporada una década después.
Además de su nuevo lugar en la lista de asistencias del All-Star, Paul también ocupa la sexta y séptima plaza en las listas de asistencias y robos de todos los tiempos de la NBA. Salvo una lesión imprevista, es probable que pase a varias leyendas en ambas categoría antes de que termine su carrera.
👀 @CP3 of #TeamLeBron drops 16 DIMES to move past Magic Johnson for the MOST ASSISTS in #NBAAllStar Game history! pic.twitter.com/UTI8eRHGMZ

- NBA (@NBA) March 8, 2021
LeBron también sube en la lista de asistencias All-Star, superando al mítico Isiah Thomas para la tercera posición.
Chris Paul: 128 asistencias en 11 partidos
Magic Johnson: 127 asistencias en 12 partidos
LeBron James: 98 asistencias en 17 partidos
Isiah Thomas: 97 asistencias en 12 partidos
Bob Cousy: 86 asistencias en 13 partidos
Las opiniones aquí expresadas no reflejan necesariamente aquellas de la NBA o sus organizaciones.