Luego de la trágica noticia de este domingo, diferentes franquicias y jugadores alrededor de la liga tomaron acciones para homenajear el legado de Kobe Bryant, desde aceptar pérdidas por 8 y 24 segundos, sentidos minutos de silencio, hasta decidir cambiar los números de sus respectivas casacas.
A continuación, repasamos todos los homenajes numéricos confirmados hasta el momento, pasando de estrellas como Joel Embiid o Karl-Anthony Towns, a jugadores de rol como Zhaire Smith o Quinn Cook.
Caso por caso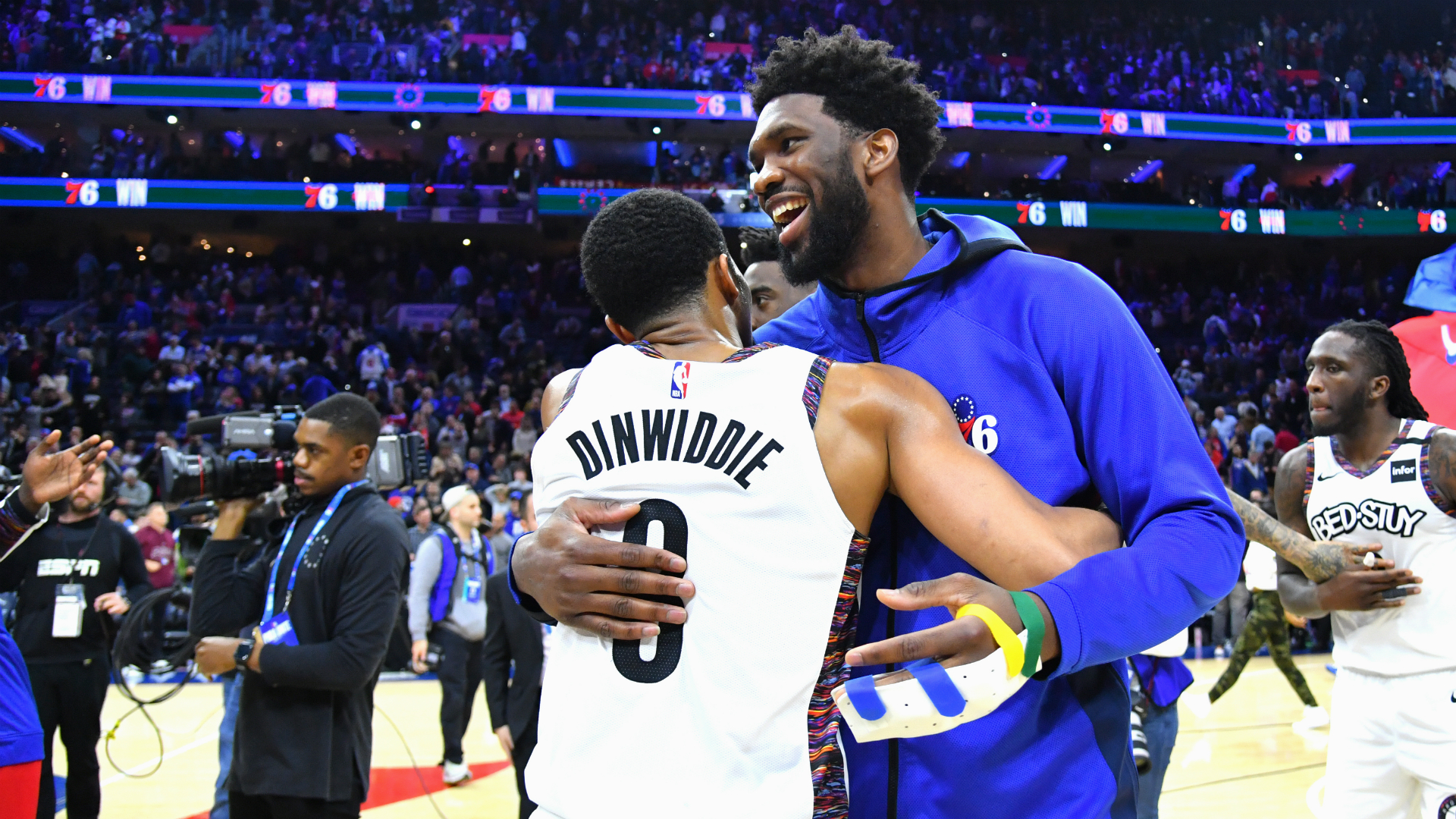 Spencer Dinwiddie: el base de los Nets decidió pasar de usar la 8 a usar la 26. "Todo en la vida evoluciona", declaró.
Everything in life evolves. #26 🙏🏾

- Spencer Dinwiddie (@SDinwiddie_25) January 28, 2020
Terrence Ross: el escolta del Magic dejó atrás el número 8 y desde ahora utilizará la 31.
.@TerrenceRoss will be changing his jersey number from 8 back to 31, beginning with Orlando's game on Saturday, February 1 against Miami at Amway Center. pic.twitter.com/YwP2MeYu20

- Orlando Magic (@OrlandoMagic) January 28, 2020
Markieff Morris: el hombre de los Pistons no usará más la 8 y desde ahora utilizará la 88. "Voy a ir con el doble 8. Todo por respeto a Kobe. Voy a ponerlo dos veces en mi camiseta".
Alec Burks: el perimetral de los Warriors pasará de la 8 a la número 20.
Golden State Warriors guard Alec Burks has worn jersey No. 8, but will switch to No. 20 to honor the tragic death of Kobe Bryant who wore No. 8 and No. 24, league sources tell Yahoo Sports.

- Chris Haynes (@ChrisBHaynes) January 29, 2020
Maurice Harkless: el alero de los Clippers deja la 8, para ser reemplazada por la 11.
Zhaire Smith: el joven de los Sixers deja la 8 y pasará a utilizar la 5 (aunque por un juego usó la 7).
Quinn Cook: el base de los Lakers deja la 2 y usará la 28, para homenajear a Kobe (8) y su hija Gigi (2).
Lakers guard Quinn Cook is changing his number from No. 2 to No. 28 to honor Gianna Bryant, combining Gigi's No. 2 and Kobe's No. 8, sources tell @TheAthleticNBA @Stadium.

- Shams Charania (@ShamsCharania) January 29, 2020
Joel Embiid: usó la 24 en el partido entre Sixers y Warriors. El camerunés terminó justamente con 24 puntos.
Trae Young: arrancó el encuentro ante Washington Wizards utilizando la camiseta 8, para luego regresar al 11.
That one was for you...

Rest Easy Kobe🐍 pic.twitter.com/mXW86TKXsP

- Trae Young (@TheTraeYoung) January 27, 2020
This can't be real 😭. We lost a legend The only time I got to go against you in my career. Thank you mamba pic.twitter.com/NY9BWiWhat

- Robert Covington (@Holla_At_Rob33) January 26, 2020
Sigue toda la NBA en VIVO con el NBA League Pass
Las opiniones aquí expresadas no reflejan necesariamente aquellas de la NBA o sus organizaciones.