1961: Los 59 puntos de Chamberlain no son suficientes
New York Knicks 136, Philadelphia Warriors 135 (2OT)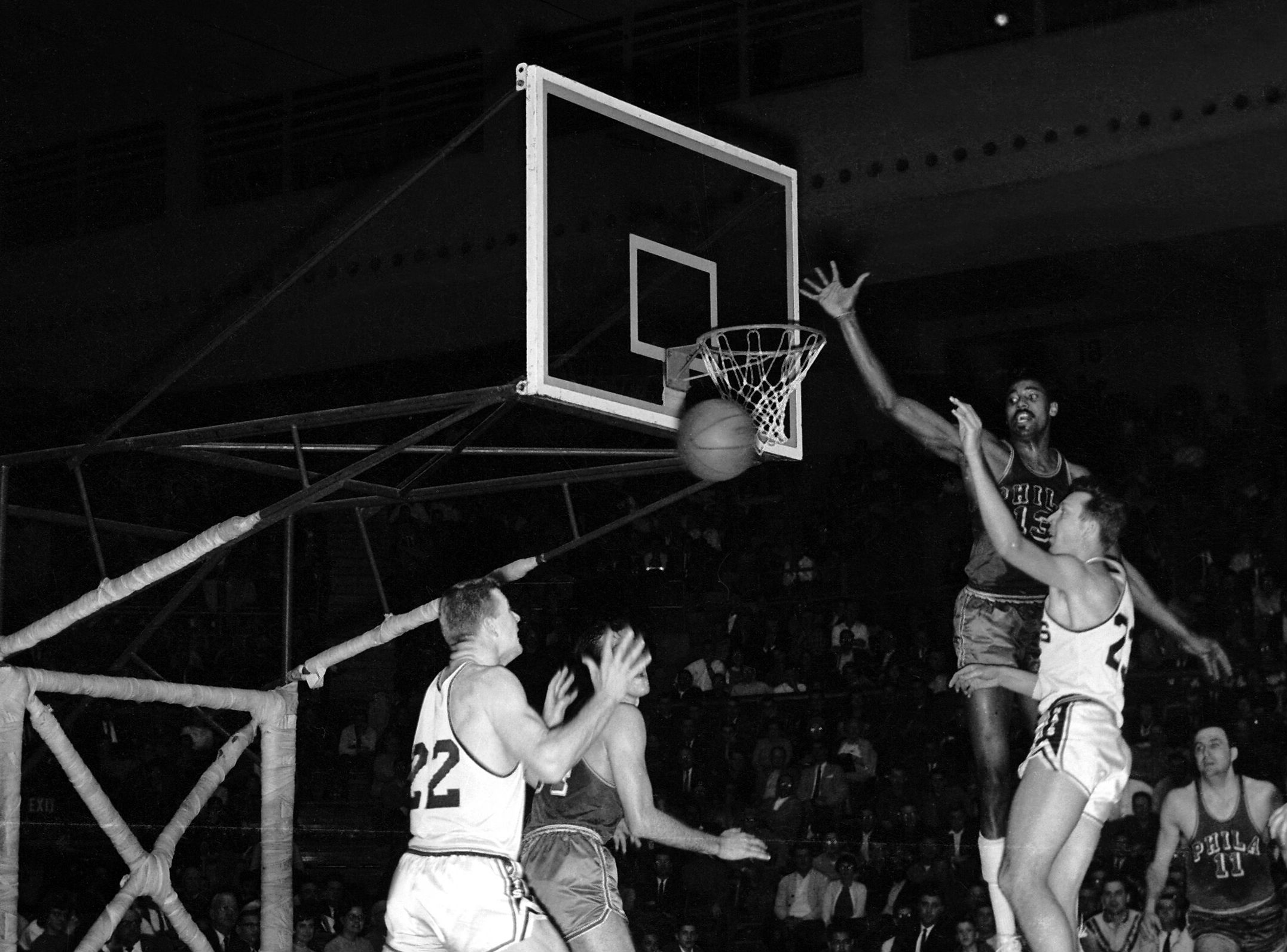 Knicks: Richie Guerin - 40 puntos (15-28 GDC, 10-13 TL), 10 rebotes, six asistencias
Warriors: Wilt Chamberlain - 59 puntos (23-44 GDC, 13-22 TL), 36 rebotes
Los 59 puntos and 36 rebotes de Wilt increíblemente no fueron suficiente para que los Warriors se llevaran la victoria. Sus 36 rebotes todavía son récord en la Navidad NBA y sus 59 unidades están por debajo de los 60 de Bernard King en 1984.
1972: Archibald pone la vara de las asistencias
Milwaukee Bucks 104, Kansas City-Omaha Kings 99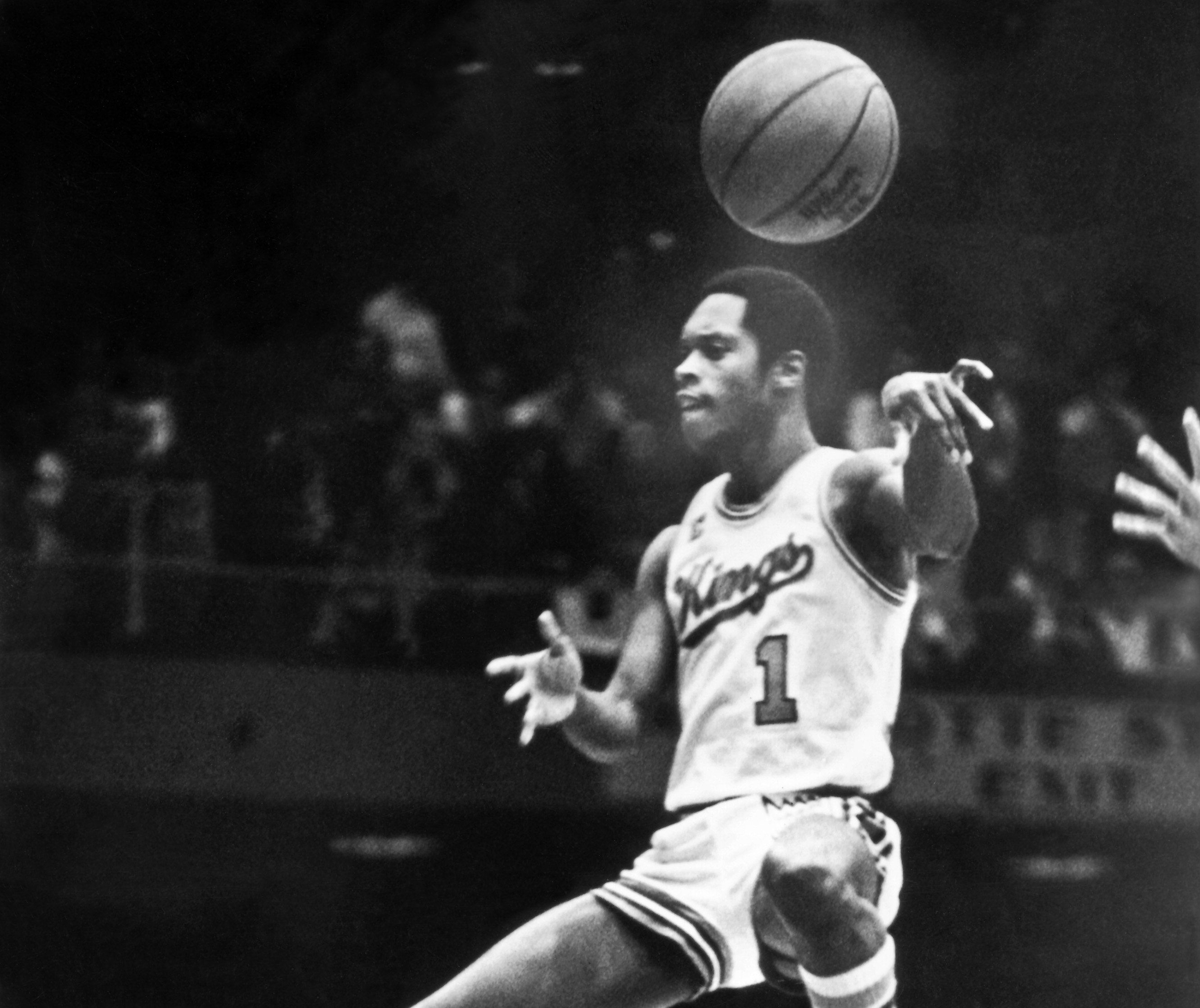 Bucks: Kareem Abdul-Jabbar - 32 puntos (14-20 GDC), 13 rebotes, dos asistencias
Kings: Nate 'Tiny' Archibald - 20 puntos (7-16 GDC), 18 asistencias
Archibald dio más regalos que el propio Papá Noel en la Navidad de 1971. Sus 18 asistencias son un récord en este día y en esa temporada se convirtió en el primer jugador de la NBA en liderar los puntos y las asistencias.
1984: Bernard King anota 60 pero igual cae con los Nets
New Jersey Nets 120, New York Knicks 114
Nets: Michael Ray Richardson - 36 puntos (10-22 GDC, 16-17 TL), cinco rebotes, cuatro asistencias, cuatro robos
Knicks: Bernard King - 60 puntos (19-30 GDC, 22-26 FT), siete rebotes, cuatro asistencias
Los 60 puntos de Bernard King es la anotación individual más impactante de la Navidad NBA en toda su historia, aunque sus Knicks cayeron contra los Nets. Solamente él, Wilt Chamberlain y Rick Barry pasaron la barrera de los 50 puntos.
1985: Ewing lidera a los Knicks para dar vuelta el partido frente a los Celtics
New York Knicks 113, Boston Celtics 104 (2OT)
Knicks: Patrick Ewing - 32 puntos (13-24 GDC), 11 rebotes, tres asistencias, dos robos y un tapón.
Celtics: Kevin McHale - 29 puntos (7-21 GDC, 15-19 TL), 14 rebotes, tres tapas, dos asistencias y un robo.
Ewing era un rookie en Navidad de 1985. Pero su impacto fue total en el partido que los Knicks le ganaron a los Celtics en doble overtime. Ese año se llevó el premio a Mejor Novato del Año y los Celtics igualmente se alzaron como campeones de la NBA esa temporada.
1986: El buzzer-beater de Ewing para vencer a Jordan
New York Knicks 86, Chicago Bulls 85
Knicks: Patrick Ewing - 28 puntos (13-29 GDC), 17 rebotes, dos tapas
Bulls: Michael Jordan - 30 puntos (10-18 GDC, 10-12 TL), seis robos, cinco asistencias, tres rebotes y dos tapas
Ewing brilló en la Navidad por segundo año consecutivo. Esta vez le negó el festejo a Michael Jordan con la jugada decisiva sobre la chicharra, para depositar un triple errado por Trent Tucker.
1994: La bestia Pippen
Chicago Bulls 107, New York Knicks 104 (OT)
Bulls: Scottie Pippen - 36 puntos (11-28 GDC, 3 3PCONV, 11-17 TL), 16 rebotes, cinco robos, tres asistencias y dos tapones
Knicks: Patrick Ewing - 30 puntos (10-19 GDC, 10-12 TL), 13 rebotes, seis asistencias, tres robos y una tapa
Michael Jordan ya retirado. Eso no fue problema para Pippen, que brilló por completo en el partido para vencer a los Knicks. Jugó todos los 53 minutos del partido y marcó todos los 7 puntos de los Bulls en overtime más dos tapones en el último intento de los Knicks. Amo y señor de la Navidad ese año.
1995: La revancha de Navidad
Orlando Magic 92, Houston Rockets 90
Magic: Shaquille O'Neal - 22 puntos (10-15 GDC), 18 rebotes, cinco asistencias
Rockets: Hakeem Olajuwon - 30 puntos (12-26 GDC), 12 rebotes, seis asistencias
Por primera vez en la historia de la NBA los dos equipos que se cruzaron en las Finales de la temporada anterior se cruzaron en Navidad. Fue una batalla entre Shaq y Hakeem pero Penny Hardaway sacó pecho en el final por los Magic y anotó el tiro de la victoria para que Orlando se vengara por la Final perdida.
2003: T-Mac, el grinch de LeBron
Orlando Magic 113, Cleveland Cavaliers 101 (OT)
Magic: Tracy McGrady - 41 puntos (15-29 GDC, 5-9 3PCONV), 11 asistencias, 8 rebotes, 3 robos
Cavaliers: LeBron James - 34 puntos (13-28 GDC, 4-10 3PCONV), 6 asistencias, 2 rebotes, 2 robos y un tapón
El debut de LeBron en la Navidad NBA fue tremendo pero aún así no fue lo mejor. T-Mac, el que más puntos promedia en este día festivo, le demostró a James que todavía era un novato y su tiempo habría de esperar un ratito más. Con 41 puntos, le arruinó la Navidad al ahora mejor jugador de la NBA y esa misma temporada McGrady lideró la liga en puntos.
2004: Shaq vs. Kobe
Miami Heat 104, Los Angeles Lakers 102 (OT)
Heat: Shaquille O'Neal - 24 puntos (11-19 GDC), 11 rebotes, 3 bloqueos y 3 asistencias
Lakers: Kobe Bryant - 42 puntos (12-30 GDC, 5-13 3PCONV, 13-13 TL), 6 asistencias, 3 rebotes
Luego de ocho temporadas y tres títulos de la NBA como compañeros, Shaq y Kobe se batieron a duelo en Navidad. El encontronazo que se dio luego de que Diesel pidiera el traspaso no decepcionó a nadie y los Miami Heat vencieron por apenas dos puntos en tiempo extra. Shaq y Dwyane Wade se destacaron con dos doble-doble.
2008: Lakers defeat Celtics in Finals rematch
Los Angeles Lakers 92, Boston Celtics 83
Lakers: Kobe Bryant - 27 puntos (13-23 GDC, 1-3 3PT), nine rebotes, five asistencias, one steal
Celtics: Kevin Garnett - 22 puntos (11-14 GDC), nine rebotes, two asistencias, one block, one steal
In their first meeting since the Celtics defeated the Lakers in the 2008 NBA Finals, L.A. got their revenge by snapping Boston's 19-game winning streak on Christmas Day. Kobe led the way with 27 puntos for the Lakers and the C's could not overcome Ray Allen's rough shooting performance going 3-for-11 from beyond the arc. This game marked Lakers' head coach Phil Jackson's 1000th win, becoming the fastest coach to reach that milestone. L.A. got the best of the Celtics in both meetings that season and their Finals rematch was spoiled by the Celtics falling to the Orlando Magic in the Eastern Conference Semi-Finals. The Lakers went on to win that season's NBA Finals.
2010: El triple doble de LeBron frente a los Lakers
Miami Heat 96, Los Angeles Lakers 80
Heat: LeBron James - 27 puntos (8-14 GDC, 5-6 3PCONV, 6-6 TL), 11 rebotes, 10 asistencias, 4 robos
Lakers: Kobe Bryant - 17 puntos (6-16 GDC, 1-3 3PCONV), 7 asistencias, 6 rebotes
LeBron montó un show en su primera Navidad con Miami. La victoria fue fácil sobre los Lakers de Kobe y James se convirtió en el cuarto jugador en anotarse con un triple-doble en esta fecha. Luego vendrían Russell Westbrook en 2013 y Draymond Green en 2017 a sumarse a esa lista.
2016: El tiro ganador de Kyrie frente a los Warriors.
Cleveland Cavaliers 109, Golden State Warriors 108
Cavaliers: LeBron James - 31 puntos (12-22 GDC, 4-8 3PCONV), 13 rebotes, 4 asistencias, dos robos y un tapón
Warriors: Kevin Durant - 36 puntos (11-23 GDC, 2 3PCONV, 12-12 TL), 15 rebotes, 3 asistencias
Kyrie Irving de nuevo le arruinó la fiesta a los Warriors. Tras hacerlo en las Finales de la NBA 2016, que los Warriors desperdiciaron la ventaja de 3-1, Irving tomó el control del último cuarto (anotó 14 de sus 25 puntos) y encestó el triple ganador.