Klay Thompson se continúa recuperando, después de que en el juego 6 de las Finales NBA entre Golden State Warriors y Toronto Raptors se rompiera el ligamento cruzado de la rodilla izquierda. El gerente general de la franquicia, Bob Myers , reveló que hasta el 6 de febrero del 2020 se dará a conocer una actualización de su salud.
Esa es una de las peores lesiones para cualquier deportista, pero uno de los Splash Brothers ha demostrado tener una mayor fortaleza física. Varios jugadores han tardado un año o más en volver a las canchas.
Del último duelo de las Finales contra los Raptors al Juego de Estrellas habrán pasado 8 meses de rehabilitación.
Thompson firmó en el verano una extensión de contrato por cinco años y más de 190 millones de dólares.
Bob Myers with updates on Klay Thompson and Willie Cayley-Stein. Klay is doing well. Status will be updated at All-Star Break. Cauley-Stein (left foot strain) will miss camp & status will be updated at end of October. #Warriors pic.twitter.com/6BTTEyxDHq

- 95.7 The Game (@957thegame) September 30, 2019
Si juega en la campaña 2019-2020 será su noveno año con los Warriors en los que ha promediado 19,5 puntos, 3,5 rebotes y 2,3 asistencias.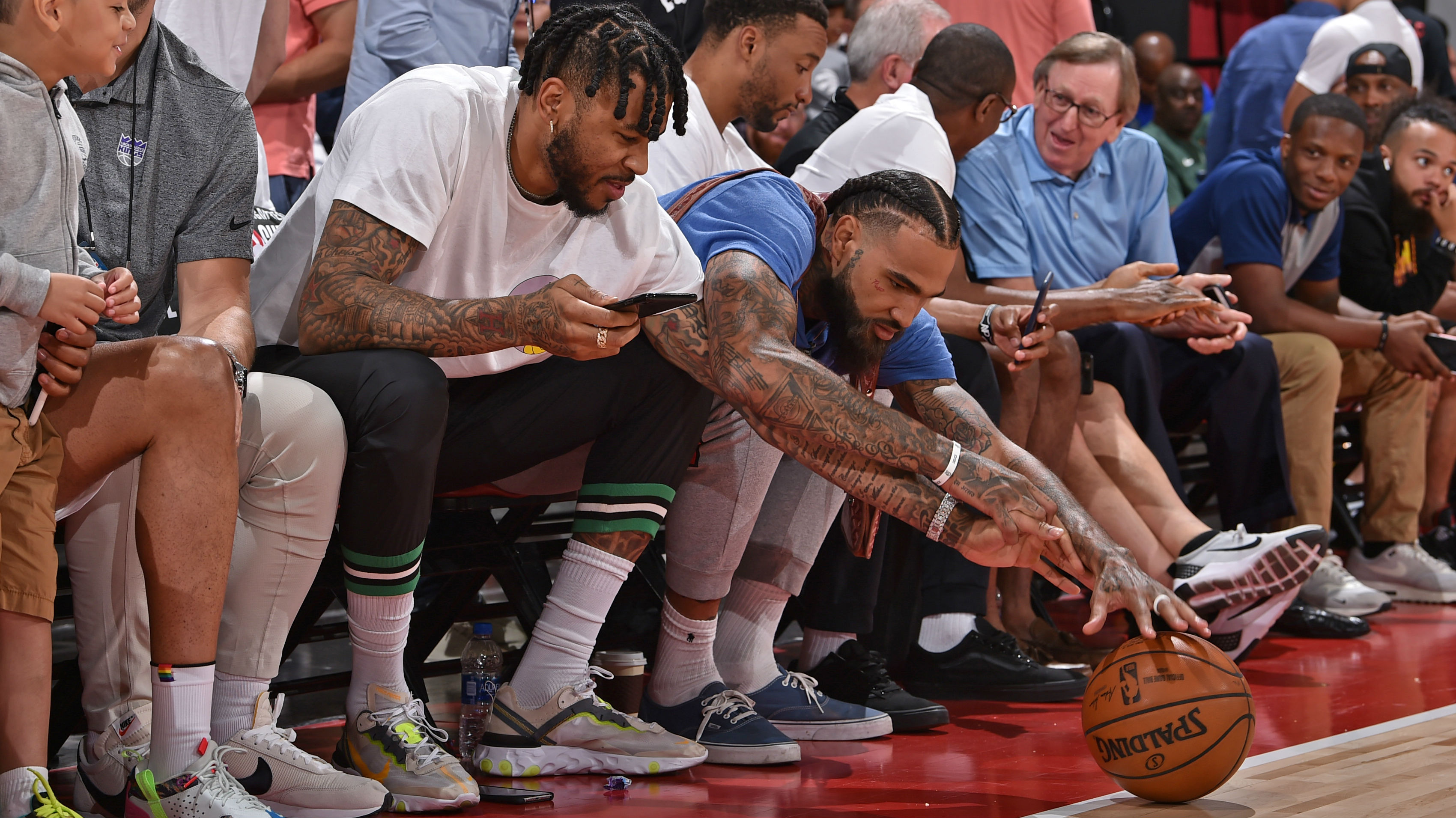 Después de cuatro temporadas con los Kings, Willie Cauley-Stein firmó por dos años y 4,4 millones de dólares como agente libre con Golden State.
Debido a una tensión en el pie izquierdo, el pivote no podrá estar en el training camp y también se perderá toda la pretemporada. Será hasta finales de octubre cuando se dé a conocer la actualización de su lesión.
Stein promedia 10,1 puntos, 6,4 rebotes y 1,6 asistencias con Sacramento.
Willie Cauley-Stein is on crutches and in a walking boot. May be awhile until he debuts for the Warriors. pic.twitter.com/oDi4FWFuP0

- Anthony Slater (@anthonyVslater) September 30, 2019