Minutos después de conocer que los Knicks iban a estudiar ofertas por Kristaps Porzingis, llegó el gran bombazo. A una semana justo para que se cierre el mercado de traspasos en la NBA, los neoyorquinos han cerrado una operación que envía al letón a Dallas. Es decir, Porzingis y Luka Doncic jugarán juntos en los Mavericks. Un movimiento que era adelantado por Marc Stein (The New York Times) y al que después se le sumaba la confirmación de Adrian Wojnarowski (ESPN). Los Knicks oficializaron el cambio.
Según los datos aportados, así queda la operación.
The team has acquired guard Dennis Smith Jr., center DeAndre Jordan, guard/forward Wesley Matthews and two future first round draft picks from Dallas in exchange for forward Kristaps Porzingis, and guards Tim Hardaway Jr., Trey Burke and Courtney Lee.

- NEW YORK KNICKS (@nyknicks) 31 de enero de 2019
Kristaps Porzingis left the Knicks with the impression that he prefers to be traded, league sources tell @ramonashelburne and me. Knicks are expected to commence discussions on moving him ahead of next Thursday's deadline.

- Adrian Wojnarowski (@wojespn) 31 de enero de 2019
El traspaso de Porzingis a los Mavericks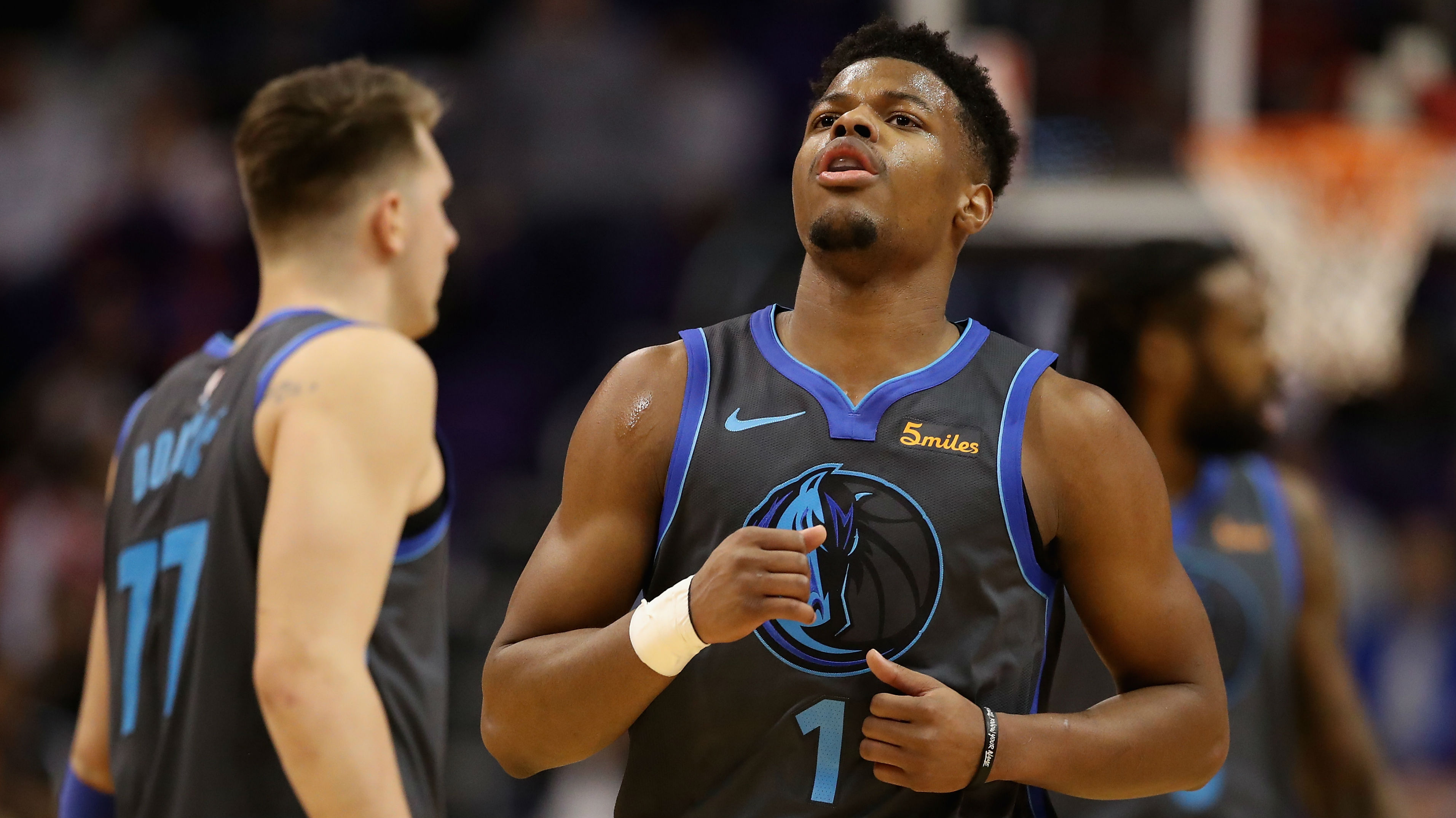 Dallas Mavericks reciben: Kristaps Porzingis, Tim Hardaway Jr, Wesley Matthews y Trey Burke
New York Knicks reciben: Dennis Smith Jr., DeAndre Jordan, Wesley Mathhews y una primera ronda de draft
La operación se cerró este mismo jueves y se produce el día después de que ambos equipos jugaran en el Madison Square Garden. Un partido que supondrá el último de Dennis Smith Jr. El base se despide de los Mavs con un triple-doble en el que ahora será su estadio. Además, los texanos envían los contratos de dos expirings (último año) como son DeAndre y Wes.
Esto permitirá que los Knicks tengan espacio salarial para ofrecer dos contratos máximos este mismo verano. E iniciar así una reconstrucción ya sin Porzingis, número 4 del draft 2015, quien se recupera de una lesión ligamentaria en una rodilla sufrida hace un año.