Se disputó la jornada NBA del miércoles 21 de abril, un verdadero torbellino de acción con 12 partidos entre los que se destacaron los duelos de Philadelphia 76ers vs. Phoenix Suns, Portland Trail Blazers vs. Denver Nuggets y Washington Wizards vs. Golden State Warriors pero también tuvimos más cosas, como la victoria de LA Clippers sobre Memphis Grizzlies a pesar de sufrir de muchas ausencias. A continuación repasamos lo sucedido en cada encuentro.
La temporada 2020-2021 está aquí, el NBA League Pass es tu lugar para mirar la acción, y ahora lo puedes hacer gratis por aquí. 7 días de prueba sin cargo. Partidos en vivo y on demand. La oportunidad de mirar todo en tu dispositivo favorito.
Cleveland Cavaliers 121 - Chicago Bulls 105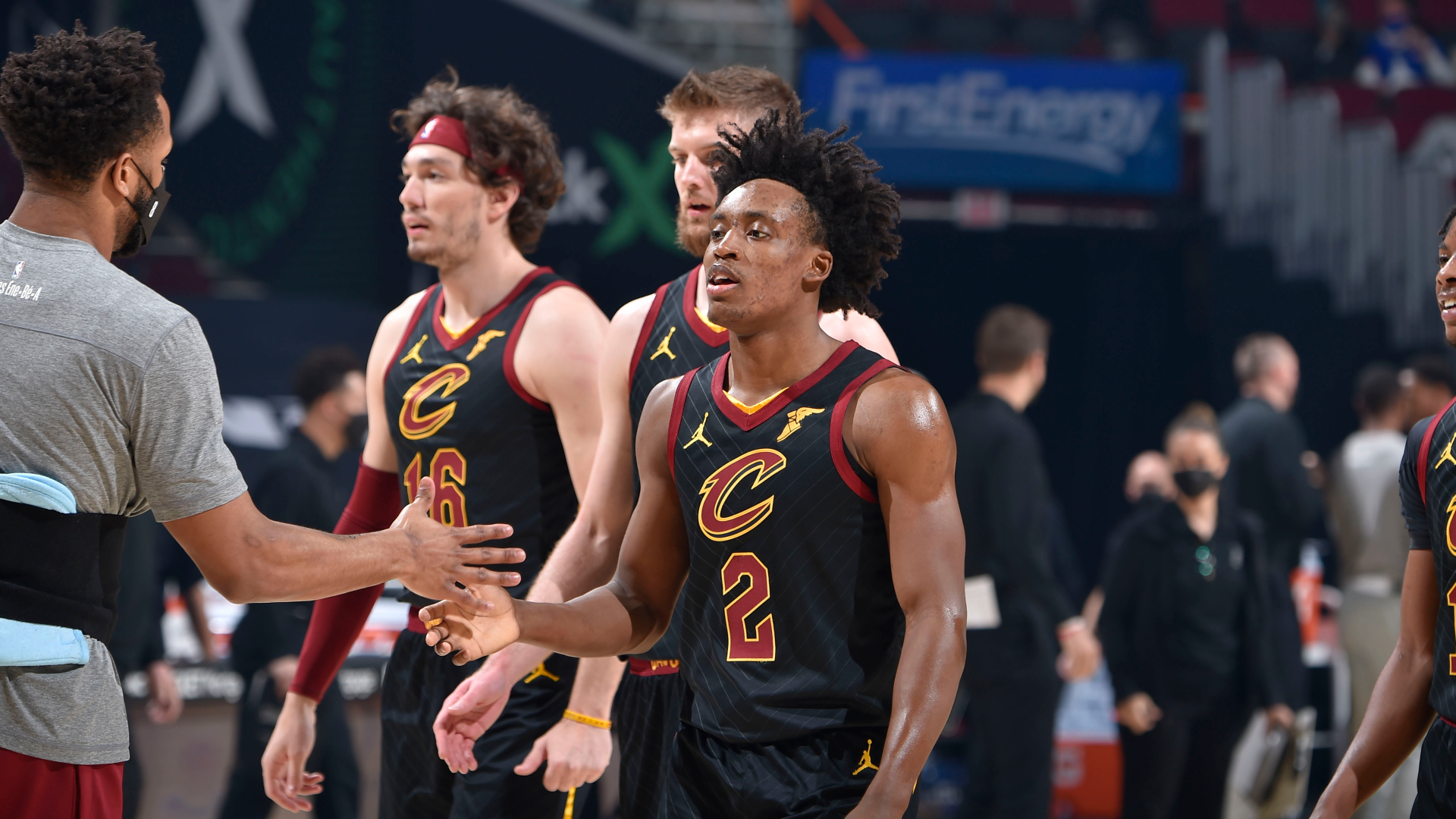 Inesperada paliza de los Cavaliers a los Bulls: el equipo local ganó por 34-12 el primer cuarto y no aflojó, habiendo encestado el 51,1% de sus tiros de campo. Collin Sexton sumó 30 puntos, Darius Garland 25 y Kevin Love otros 15 con 9 rebotes. Greg Buckner fue el entrenador de Cleveland ante la ausencia de JB Bickerstaff por razones personales. Mala noche para Nikola Vucevic (9 puntos y 5 rebotes). El máximo anotador de Chicago fue Lauri Markkanen con 16 puntos, 14 conseguidos en la segunda parte.
Feeding @_bigjayy_ nicely 🍽 pic.twitter.com/4bpECYfsNa

- Cleveland Cavaliers (@cavs) April 21, 2021
Indiana Pacers 122 - Oklahoma City Thunder 116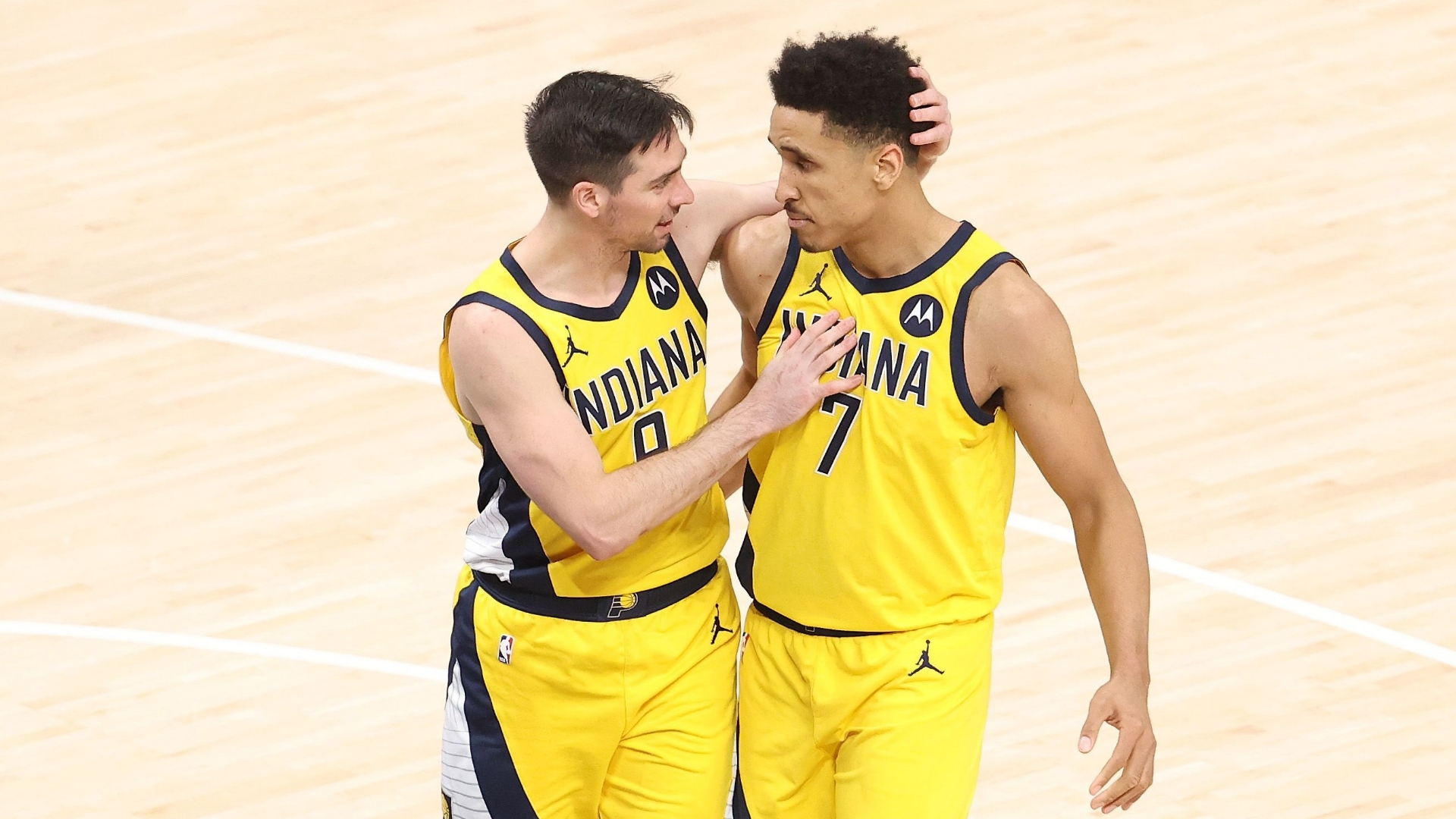 Duodécima derrota consecutiva para OKC Thunder: un Indiana Pacers repleto de bajas pero con un Malcolm Brogdon fenómenal (29 puntos, 15 rebotes y 7 asistencias), con 28 tantos de Caris LeVert y con el mejor partido del canadiense Oshae Brissett en la NBA (23 puntos y 12 rebotes en 42 minutos) le ganó por 122-116. Darius Bazley sumó 26 puntos para OKC y Svi Mykhailiuk agregó otros 20 para el Thunder.
Coast to coast with Caris 🙌

Tune in now to #Pacers vs. Thunder on @BallySportsIN pic.twitter.com/SNKRZ90A9K

- Indiana Pacers (@Pacers) April 21, 2021
My fellow social media brethren, Baze can throw it down 🔨@BazleyDarius | #ThunderUp pic.twitter.com/Iug4UNWHnf

- OKC THUNDER (@okcthunder) April 21, 2021
Philadelphia 76ers 113 - Phoenix Suns 116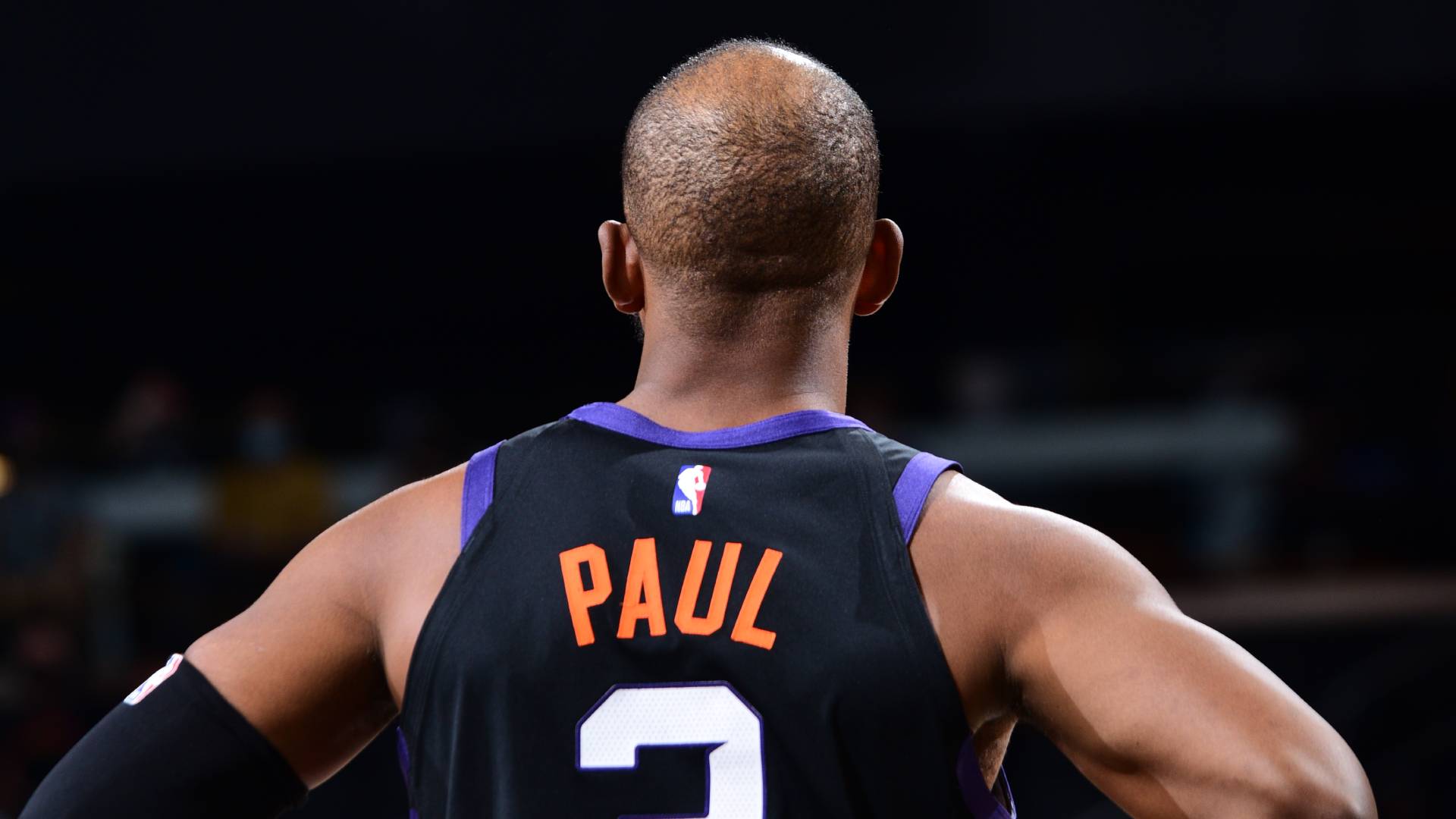 Joel Embiid (38 puntos, 17 rebotes y 4 asistencias) casi consigue un triple milagroso en el último segundo, pero no lo consiguió y Philadelphia acabó perdiendo ante Phoenix y una clase maestra de Chris Paul: 28 puntos y 8 asistencias.
OMG JOEL EMBIID WOW pic.twitter.com/JrrCymVmH7

- THE NBA Hustle 🏀 (@TheNBAHustle) April 22, 2021
Wait for it... pic.twitter.com/afixBEkUBc

- Phoenix Suns (@Suns) April 21, 2021
Toronto Raptors 114 - Brooklyn Nets 103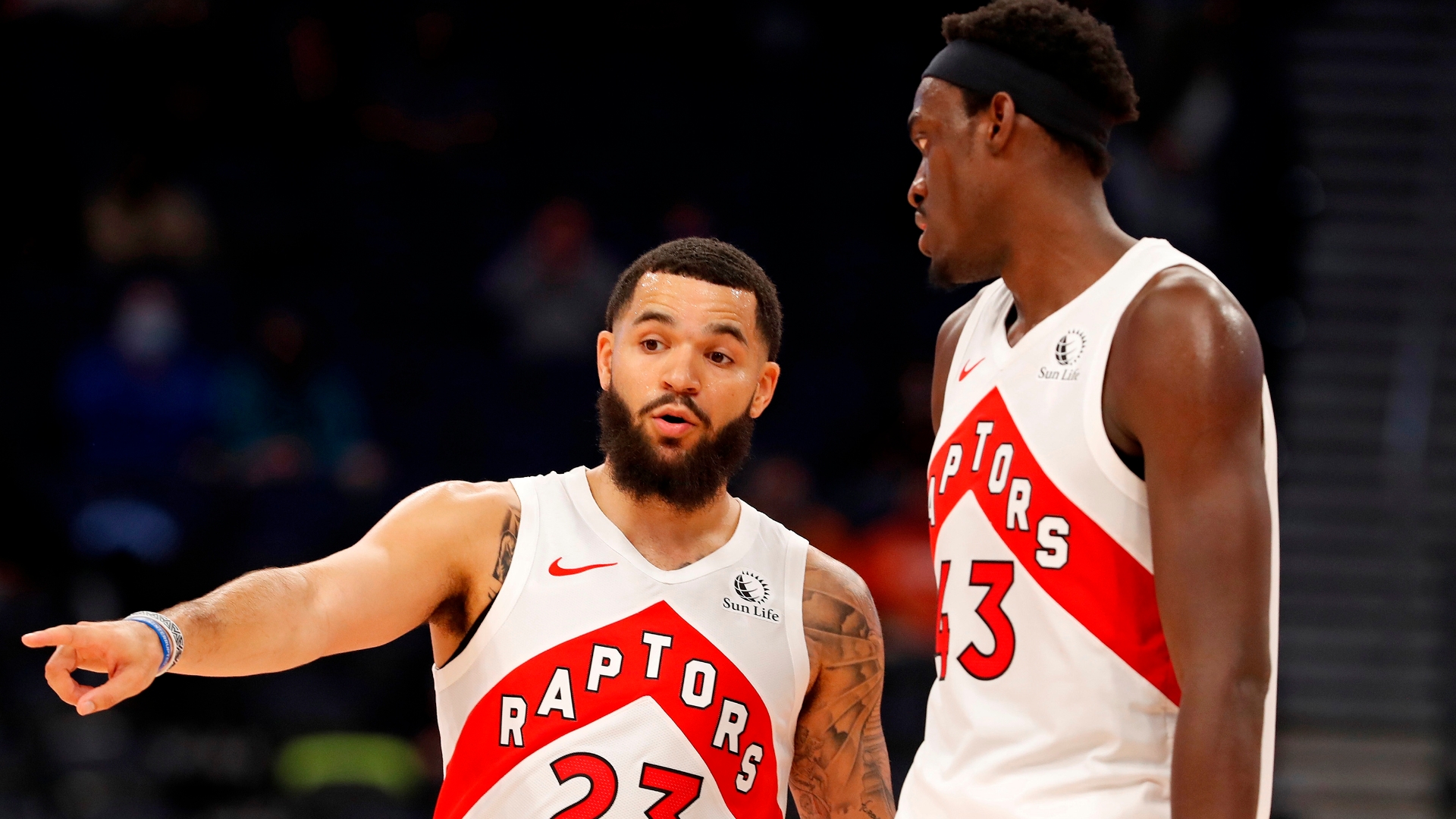 Toronto Raptors volvió a contar con todo su material (solamente ausente Rodney Hood de los jugadores de rotación) y con 27 tantos, 9 rebotes y 6 asistencias de Pascal Siakam y 25 puntos de OG Anunoby derrotó a un Brooklyn Nets que no pudo solamente con lo hecho por Kyrie Irving (28 puntos, 11 rebotes y 8 asistencias) o Bruce Brown (21 puntos y 14 rebotes). Chris Boucher salió lesionado.
The vision from P > pic.twitter.com/KFpGb7Qpmr

- Toronto Raptors (@Raptors) April 21, 2021
JOE DON'T MISS 🔥🔥🔥🔥

4/4 from three already 😱 pic.twitter.com/FnO0kNFOtQ

- Brooklyn Nets (@BrooklynNets) April 21, 2021
Washington Wizards 118 - Golden State Warriors 114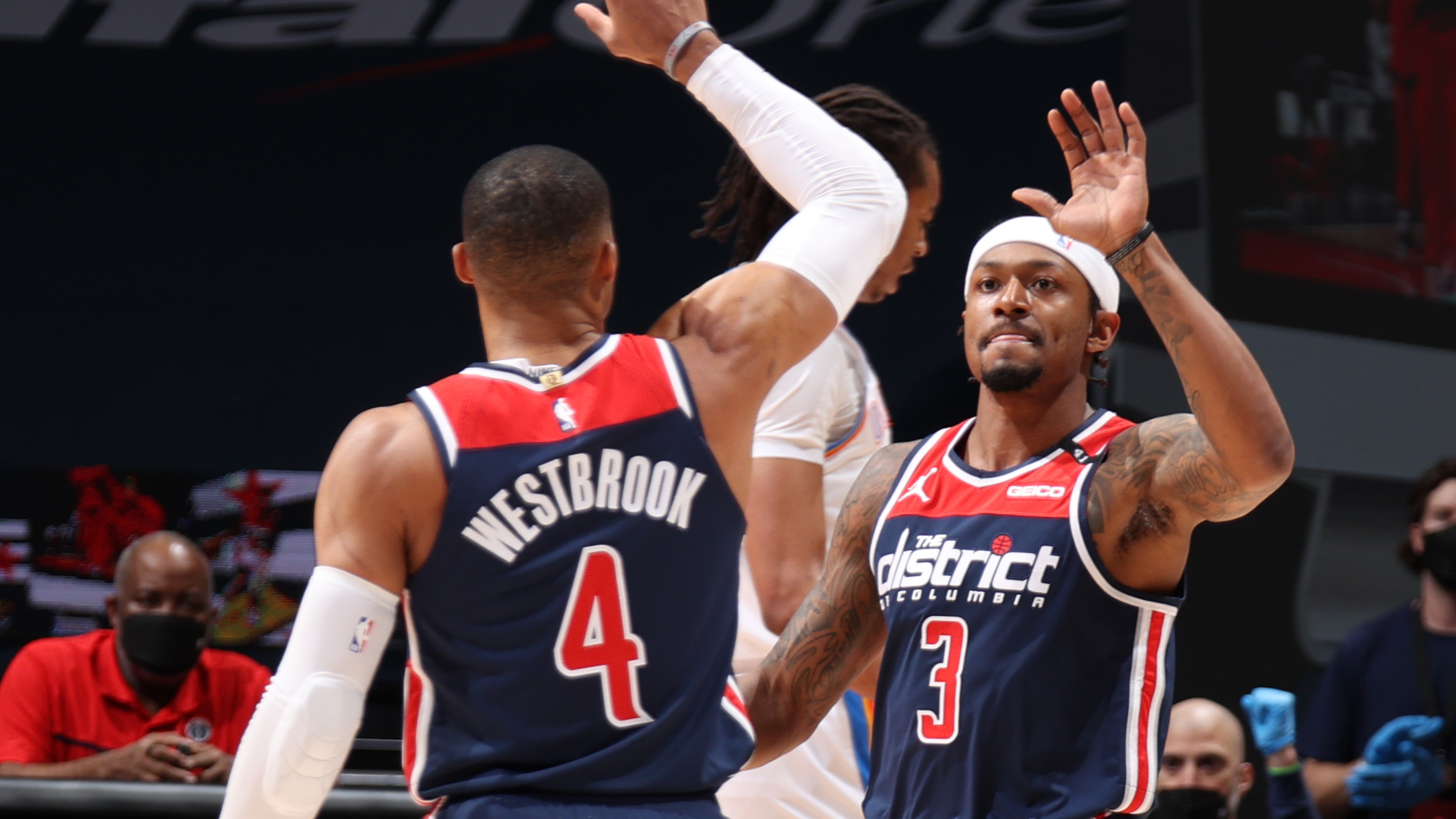 Se acabó la racha de buenas actuaciones de Steph Curry (18 puntos con 2-14 en triples y 7-25 de campo), no así la de Washington Wizards, que ganó su sexto partido consecutivo con otro triple-doble de Russell Westbrook (14 puntos, 10 asistencias y 20 rebotes) y protagonismo de Bradley Beal y Davis Bertans en el final. Deni Avdija se fracturó el tobillo derecho.
Quick two from Stephen Curry 💥

📺 @NBCSAuthentic pic.twitter.com/Mzs0AZZntN

- Golden State Warriors (@warriors) April 21, 2021
Let's goooooo pic.twitter.com/eENBXiqG3E

- Washington Wizards (@WashWizards) April 21, 2021
New York Knicks 137 - Atlanta Hawks 127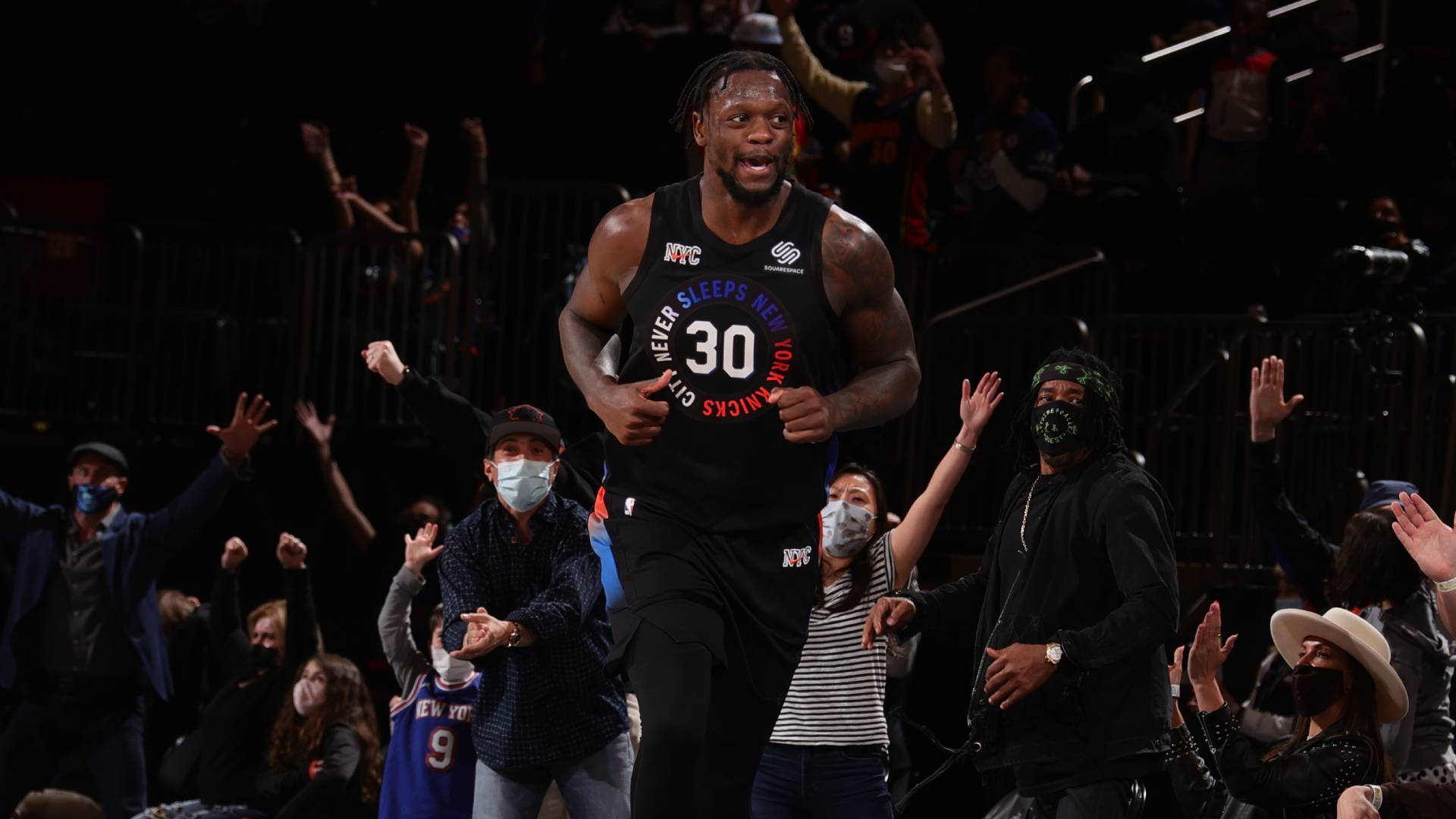 Ya son ocho los triunfos en fila para New York Knicks. Julius Randle firmó otra noche sensacional, con 40 puntos, 11 rebotes, 6 asistencias y 6-8 en triples, Reggie Bullock encestó otros seis triples más y tanto Derrick Rose como Immanuel Quickley sumaron 20 puntos para que el equipo local le gane en la prórroga a un rival directo como Atlanta Hawks, equipo que sufrió la lesión de Trae Young (20 puntos y 14 asistencias) en uno de sus tobillos durante el final del tercer cuarto. Clint Capela terminó con 25 puntos y 22 rebotes.
That's just pretty. pic.twitter.com/eKNjpxrKil

- Atlanta Hawks (@ATLHawks) April 22, 2021
Float on. 🎈 pic.twitter.com/OcjsfctDST

- NEW YORK KNICKS (@nyknicks) April 22, 2021
Houston Rockets 89 - Utah Jazz 112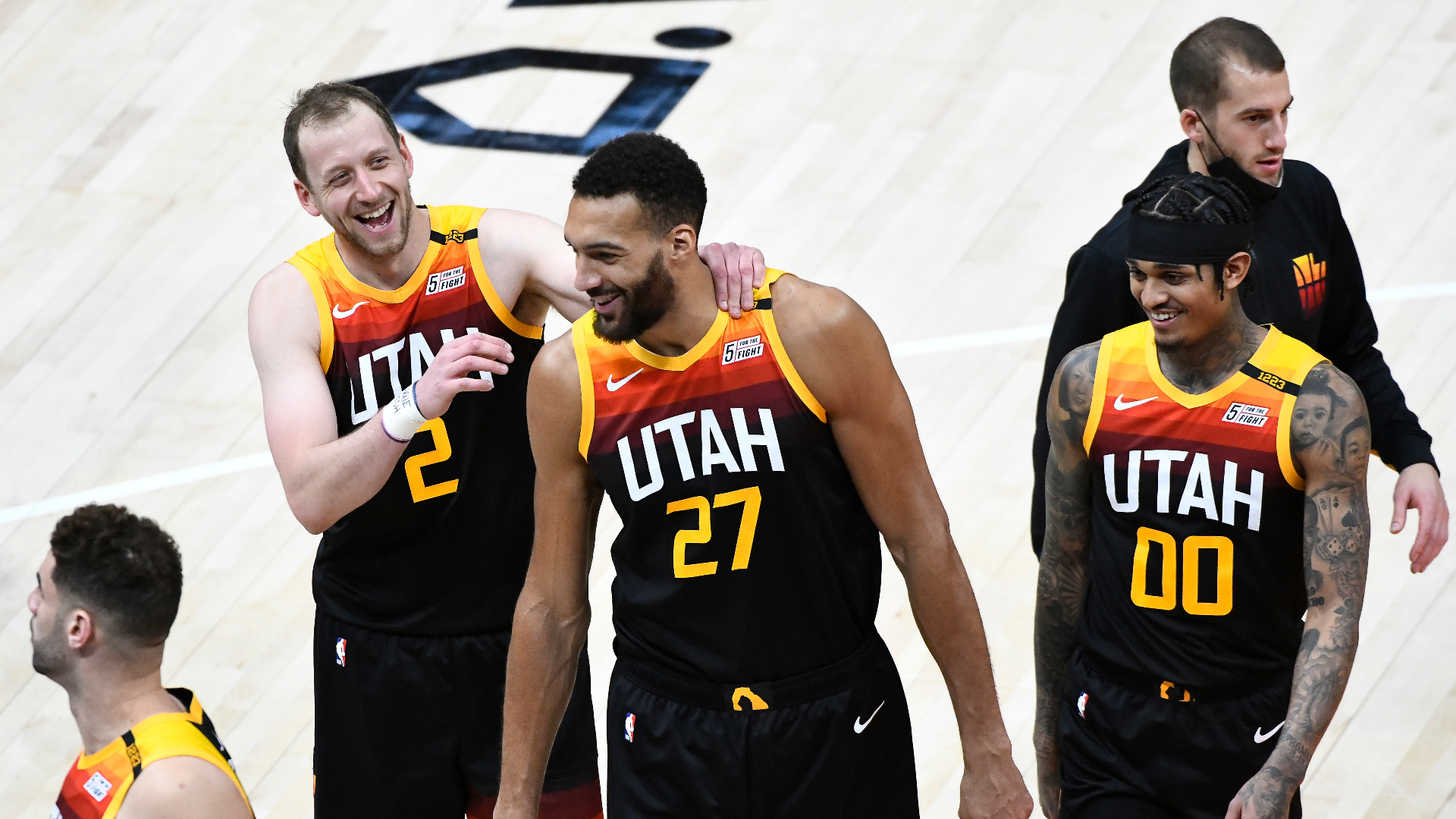 Utah Jazz continúa coleccionando triunfos: esta vez fue por 112-89 en Houston, haciendo casi todo el trabajo antes del último cuarto. Jordan Clarkson sigue de racha: encestó 22 puntos. También Joe Ingles que consiguió 21, mientras que Rudy Gobert finalizó con 19 puntos y 18 rebotes. John Wall fue la figura de Houston con 21 puntos y 6 asistencias.
On the fast break. 🚀 pic.twitter.com/fnTdYW2G7K

- Houston Rockets (@HoustonRockets) April 22, 2021
🚨 Beat the buzzer 🚨#TakeNote pic.twitter.com/1IE7UDtuoK

- utahjazz (@utahjazz) April 22, 2021
Dallas Mavericks 127 - Detroit Pistons 117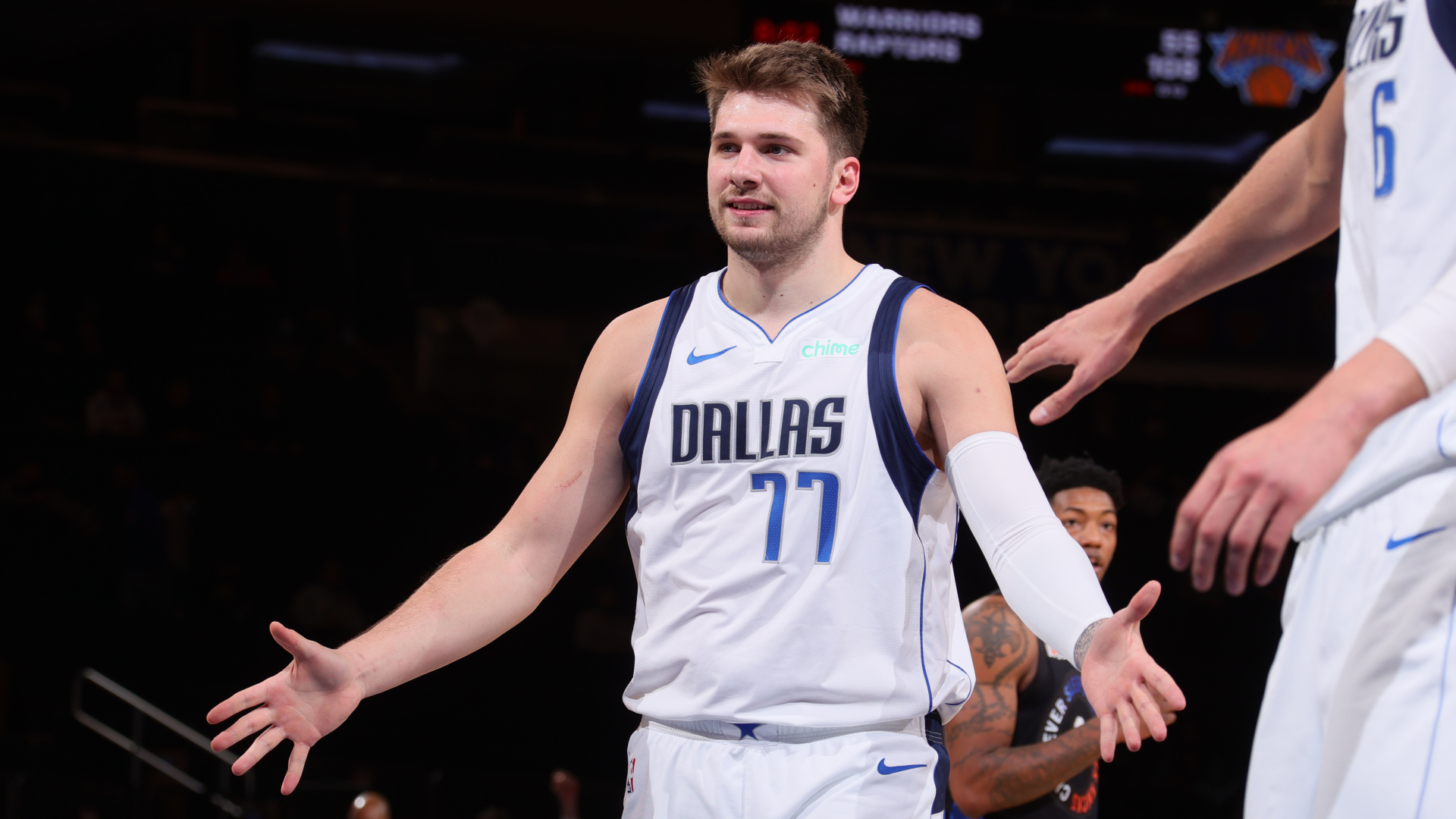 Solamente una asistencia alejó a Luka Doncic (30 puntos, 10 rebotes y 9 asistencias en 33 minutos) del triple-doble frente a Detroit Pistons. Su producción, como los 20 puntos de Jalen Brunson o los 19 de Kristaps Porzingis, propulsó a Dallas a ganar por 10 puntos de diferencia sobre un rival que contó con 26 tantos de Jerami Grant y 24 y 5 asistencias de Cory Joseph. Maxi Kleber se retiró lesionado en el entretiempo.
Walking bucket!#MFFL | https://t.co/AD7qtjGGKF pic.twitter.com/QcdTR8N7u7

- Dallas Mavericks (@dallasmavs) April 22, 2021
Back like he never left 👌#DetroitUp | @_Beyyy15 pic.twitter.com/hrZLwDFZFi

- Detroit Pistons (@DetroitPistons) April 22, 2021
San Antonio Spurs 87 - Miami Heat 107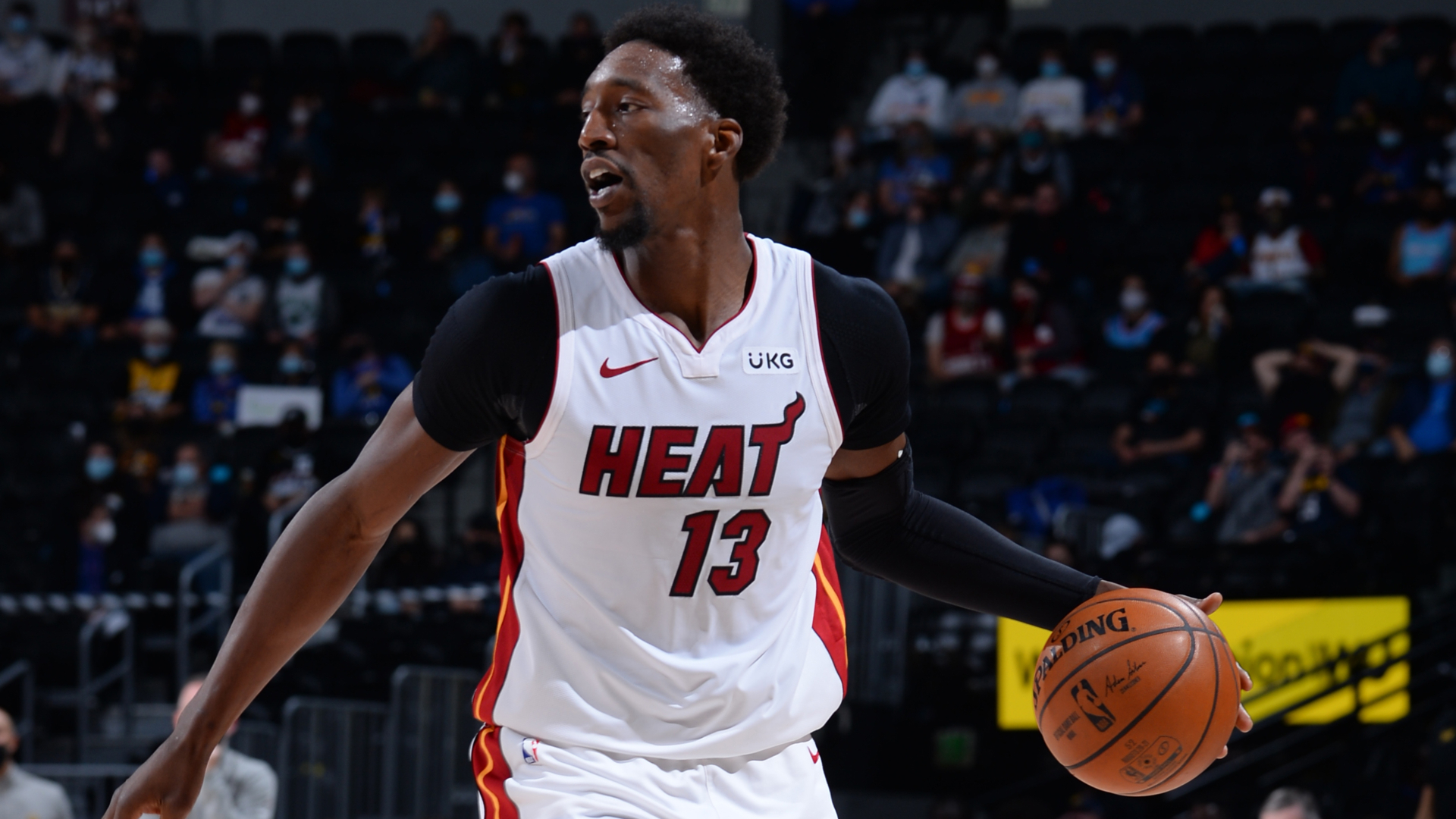 Miami Heat apenas le permitió anotar 34 puntos a San Antonio Spurs en toda la segunda unidad y le ganó como visitante recién por quinta vez en la historia en Fase Regular. Lo hizo con 23 puntos de Bam Adebayo, 22 de un Tyler Herro de espectacular último cuarto (4-4 en triples) y 18 tantos y 11 asistencias de Jimmy Butler.
when @DeMar_DeRozan hits the spin at the elbow there's no doubt ✌️ pic.twitter.com/yIhvptgpxD

- San Antonio Spurs (@spurs) April 22, 2021
Headband Jimmy going right to work 😤 pic.twitter.com/IcYrsMoYoy

- Miami HEAT (@MiamiHEAT) April 22, 2021
LA Clippers 117 - Memphis Grizzlies 105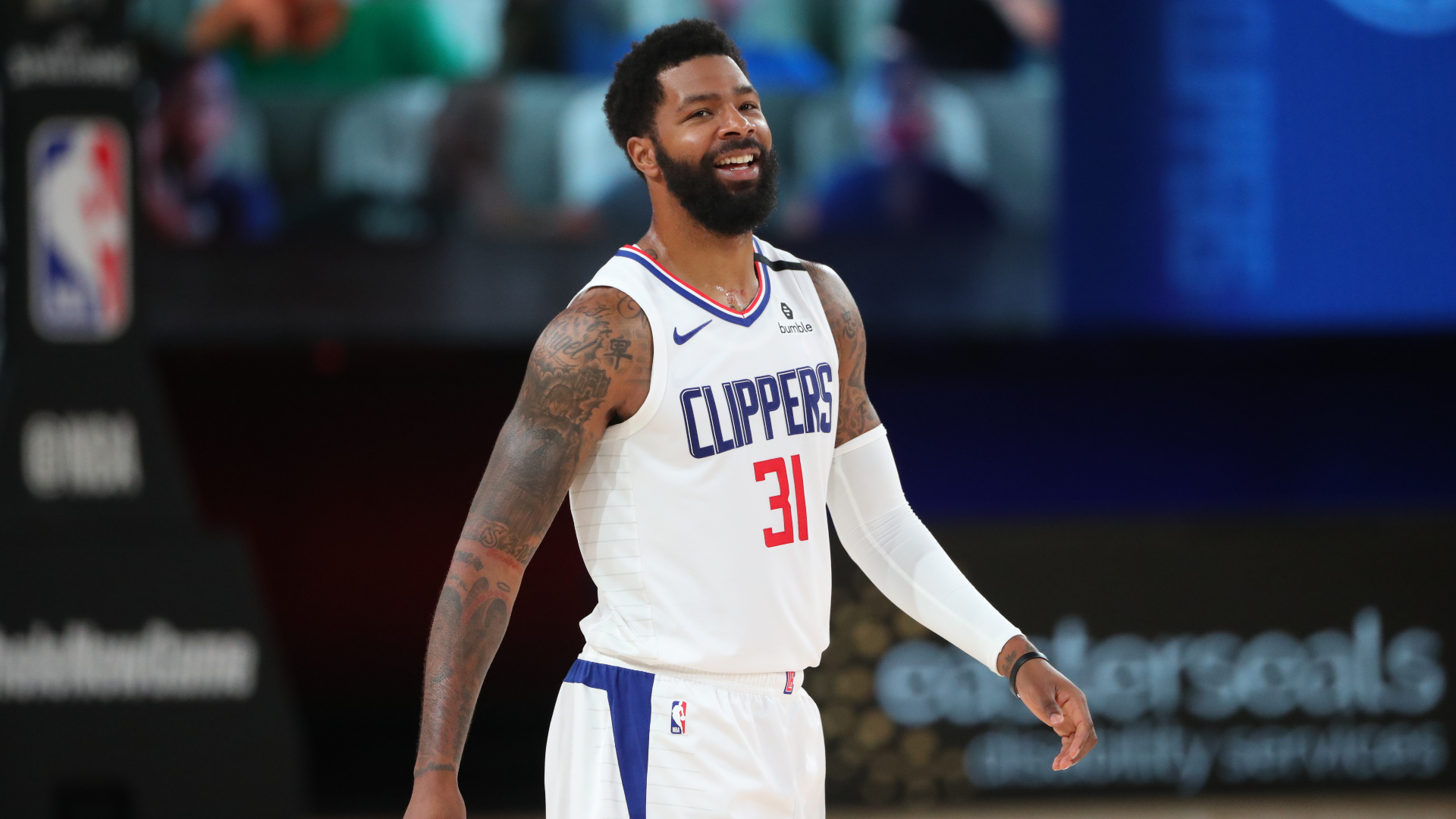 En la noche del regreso de Jaren Jackson Jr. (a tope con 15 puntos, 8 rebotes y 4 tapones en 18 minutos), Memphis Grizzlies volvió a perder. Esta vez, con 22 puntos de Ja Morant, lo hizo frente a lo que fue prácticamente un equipo suplente de LA Clippers sin Paul George, Kawhi Leonard, Rajon Rondo, Serge Ibaka, Patrick Beverley y Reggie Jackson. Luke Kennard anotó 28 puntos, Markieff Morris unos 25 y Terance Mann aporto 19 tantos y 7 asistencias.
.@MookMorris2 servin' it up to @ivicazubac.

📺 @BallySportWest | #ClipperNation pic.twitter.com/owunJOfI9S

- LA Clippers (@LAClippers) April 22, 2021
12 is in duffle early 💼

12 early points for @JaMorant pic.twitter.com/QROBxinPc6

- Memphis Grizzlies (@memgrizz) April 22, 2021
Portland Trail Blazers 105 - Denver Nuggets 106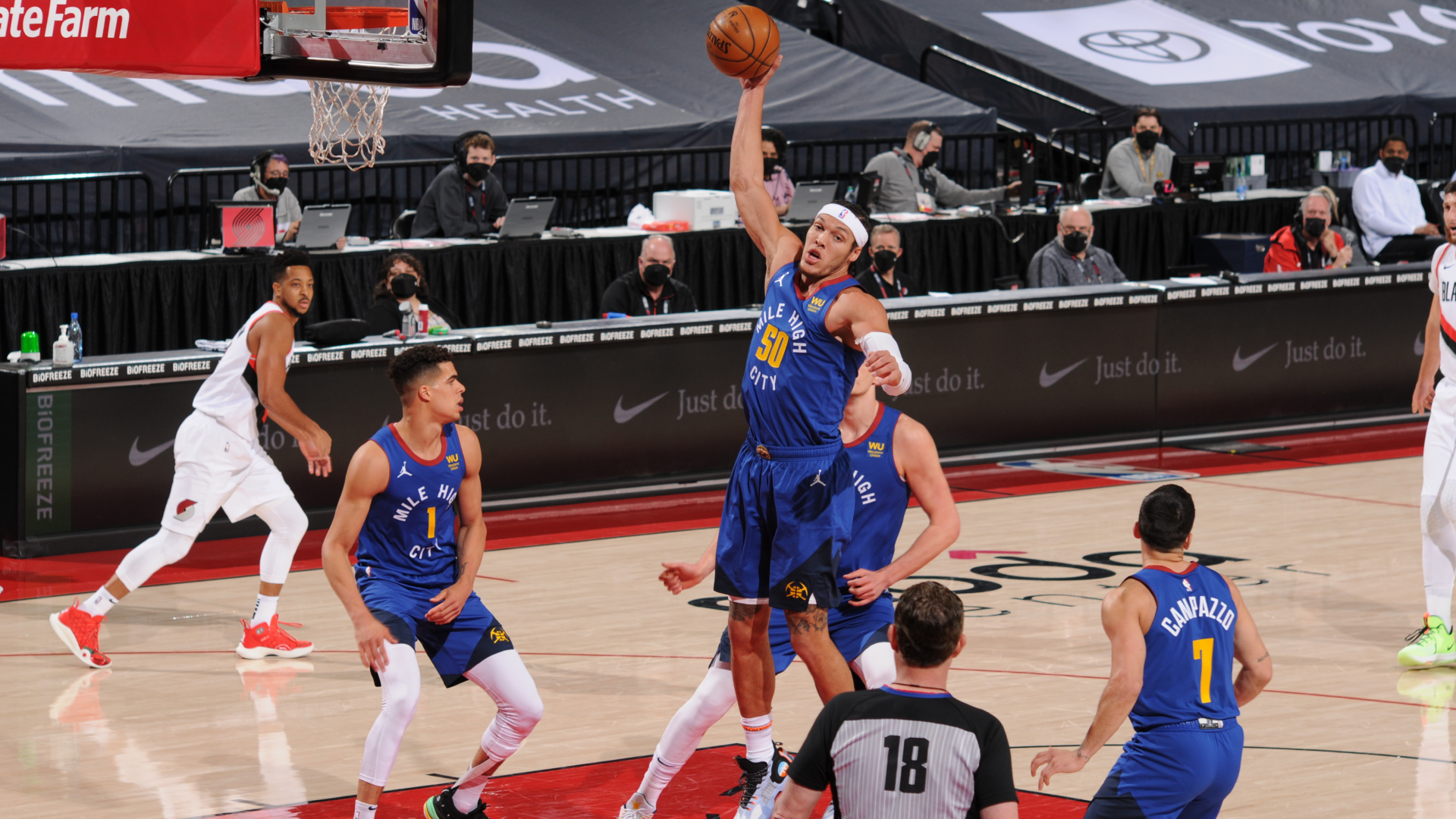 Hubo drama hasta en la última posesión, con un intento de bandeja de Norman Powell que por poco no le dio la victoria a Portland, pero Denver logró una gran victoria como visitante en un partidazo. Facundo Campazzo encestó 12 puntos, Nikola Jokic terminó con 25 puntos y 9 rebotes y Damian Lillard fue de lo mejor de los derrotados con 22 puntos y 5 asistencias.
Impressive Dame. Very impressive pic.twitter.com/7aspTURZPB

- Portland Trail Blazers (@trailblazers) April 22, 2021
We'll gladly take more of this

Thrill ➡️ MPJ pic.twitter.com/p7MonDvGwS

- Denver Nuggets (@nuggets) April 22, 2021
Sacramento Kings 128 - Minnesota Timberwolves 125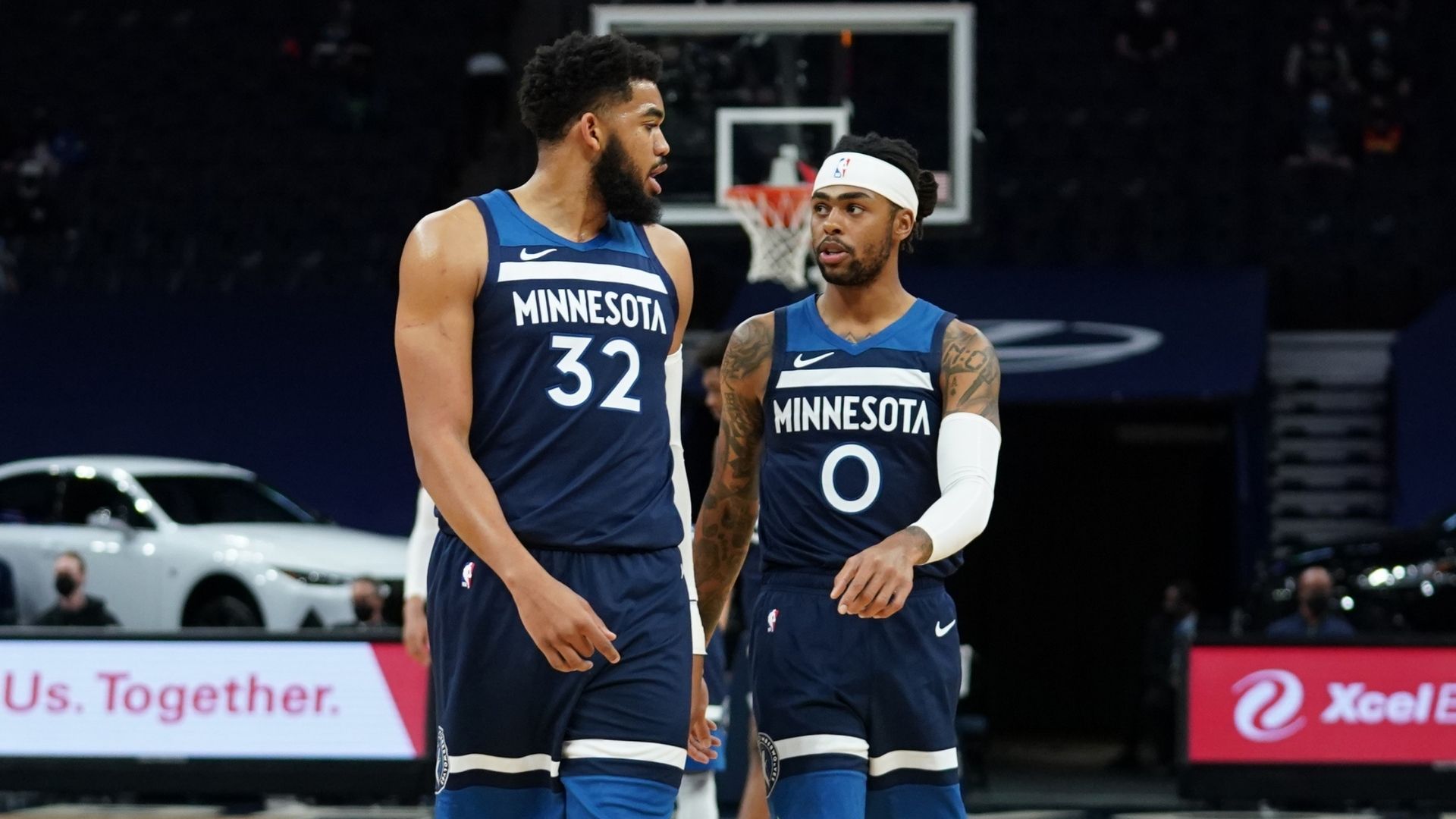 Buddy Hield fue fundamental para la victoria de Sacramento Kings de este miércoles, por sus 29 puntos y por haber anotado un triple clave a menos de 10 segundos del final del partido. Entre él y De'Aaron Fox (30 tantos y 7 asistencias) llevaron a los de California a la victoria en casa sobre los Timberwolves de Karl-Anthony Towns (26 puntos), Ricky Rubio (11 puntos y 6 asistencias con 3-5 en triples) y Juancho Hernangómez (16 puntos desde el banco con 3-5 en triples).
👌 29 PTS
👌 7 3PM
👌 6 REBS
👌 5 ASTS
👌 CLUTCH

Buddy Buckets was 𝗲𝘃𝗲𝗿𝘆𝘄𝗵𝗲𝗿𝗲 in the win over Minnesota ⬇️ pic.twitter.com/DRPvzw3fSO

- Sacramento Kings (@SacramentoKings) April 22, 2021
Jaden McDaniels will take away your basketball and there is nothing you can do about it. pic.twitter.com/1d9vjHS8et

- Minnesota Timberwolves (@Timberwolves) April 22, 2021
Las opiniones aquí expresadas no reflejan necesariamente aquellas de la NBA o sus organizaciones.