Se jugaron siete partidos en la jornada del jueves 1 de abril de la NBA con un atrapante Nuggets-Clippers como plato principal, además del esperado debut de LaMarcus Aldridge en los Brooklyn Nets, enfrentando a Charlotte Hornets. Repasamos los mejores pasajes y estadísticas de cada duelo.
La temporada 2020-2021 está aquí, el NBA League Pass es tu lugar para mirar la acción, y ahora lo puedes hacer gratis por aquí. 7 días de prueba sin cargo. Partidos en vivo y on demand. La oportunidad de mirar todo en tu dispositivo favorito.
Detroit Pistons 120 - Washington Wizards 91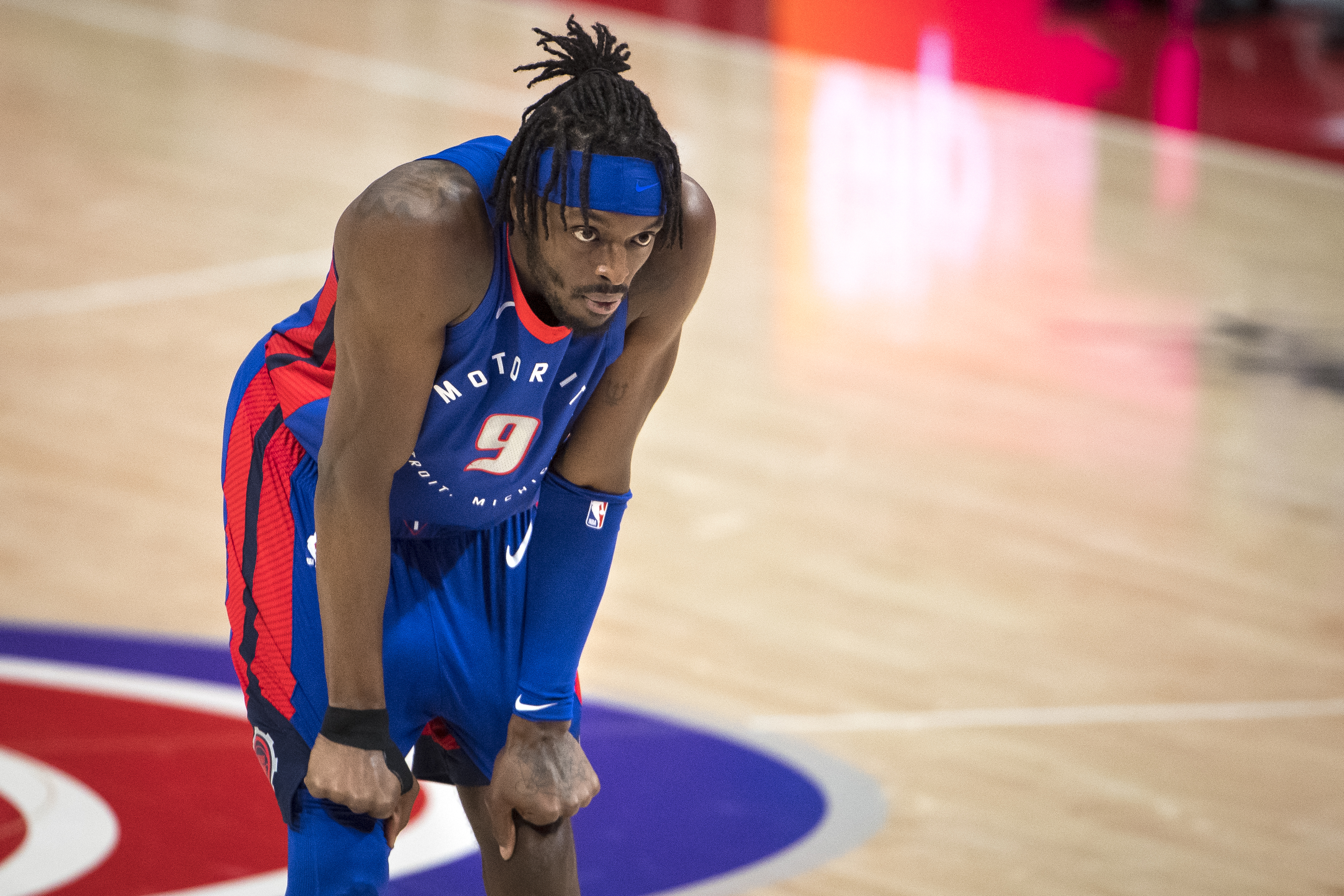 Contundente victoria de los Pistons sobre unos Wizards en flojísimo nivel: 120-91, detrás de un partidazo de Josh Jackson con 31 puntos. Nuevo triple-doble de Russell Westbrook con 16 puntos, 12 asistencias y 11 rebotes pero de poco le sirvió a los capitalinos, quienes volvieron a extrañar a Bradley Beal.
Mason back at it again with the reverse oop! 🚨 @masonplumlee pic.twitter.com/sVZpSRp37i

- Detroit Pistons (@DetroitPistons) April 1, 2021
D3NI 👌 pic.twitter.com/0MEc2uPrQ5

- Washington Wizards (@WashWizards) April 1, 2021
Cleveland Cavaliers 94 - Philadelphia 76ers 114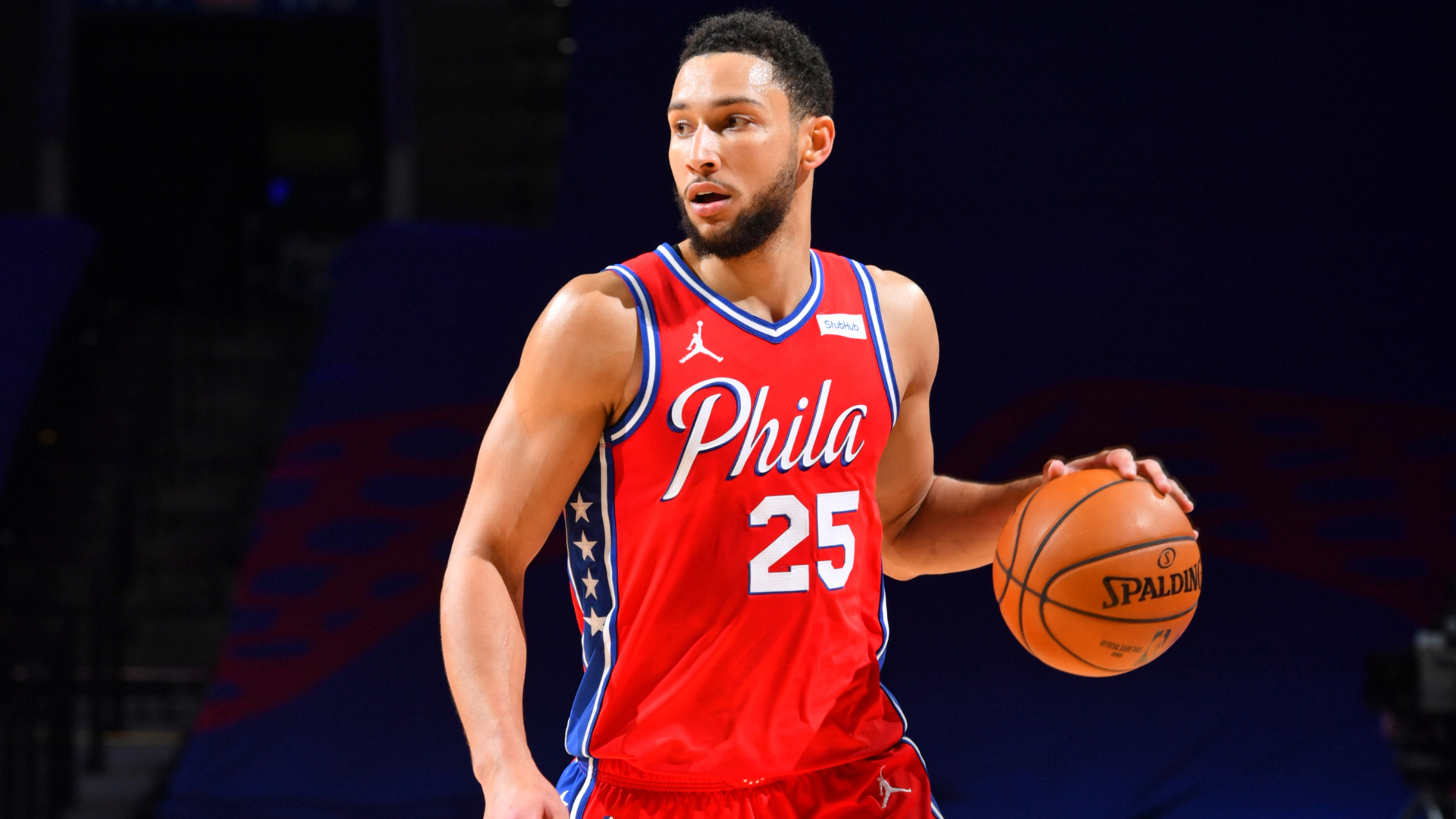 Tras una primera mitad muy pareja, los Sixers quebraron la resistencia de Cleveland en el segundo tiempo y se encaminaron a una cómoda victoria por 114-94, en lo que probablemente haya sido su último partido antes del regreso de Joel Embiid. Shake Milton lideró a los 76ers con 27 puntos, mientras que Collin Sexton fue el mejor del local con 25.
The man is bakin'.@SniperShake | #HereTheyCome pic.twitter.com/4krV3hC8Qg

- Philadelphia 76ers (@sixers) April 2, 2021
Big fella droppin' dimes 👀

📺 #CavsSixers on @BallySportsCLE pic.twitter.com/3jHI6X5lp1

- Cleveland Cavaliers (@cavs) April 2, 2021
Brooklyn Nets 111 - Charlotte Hornets 89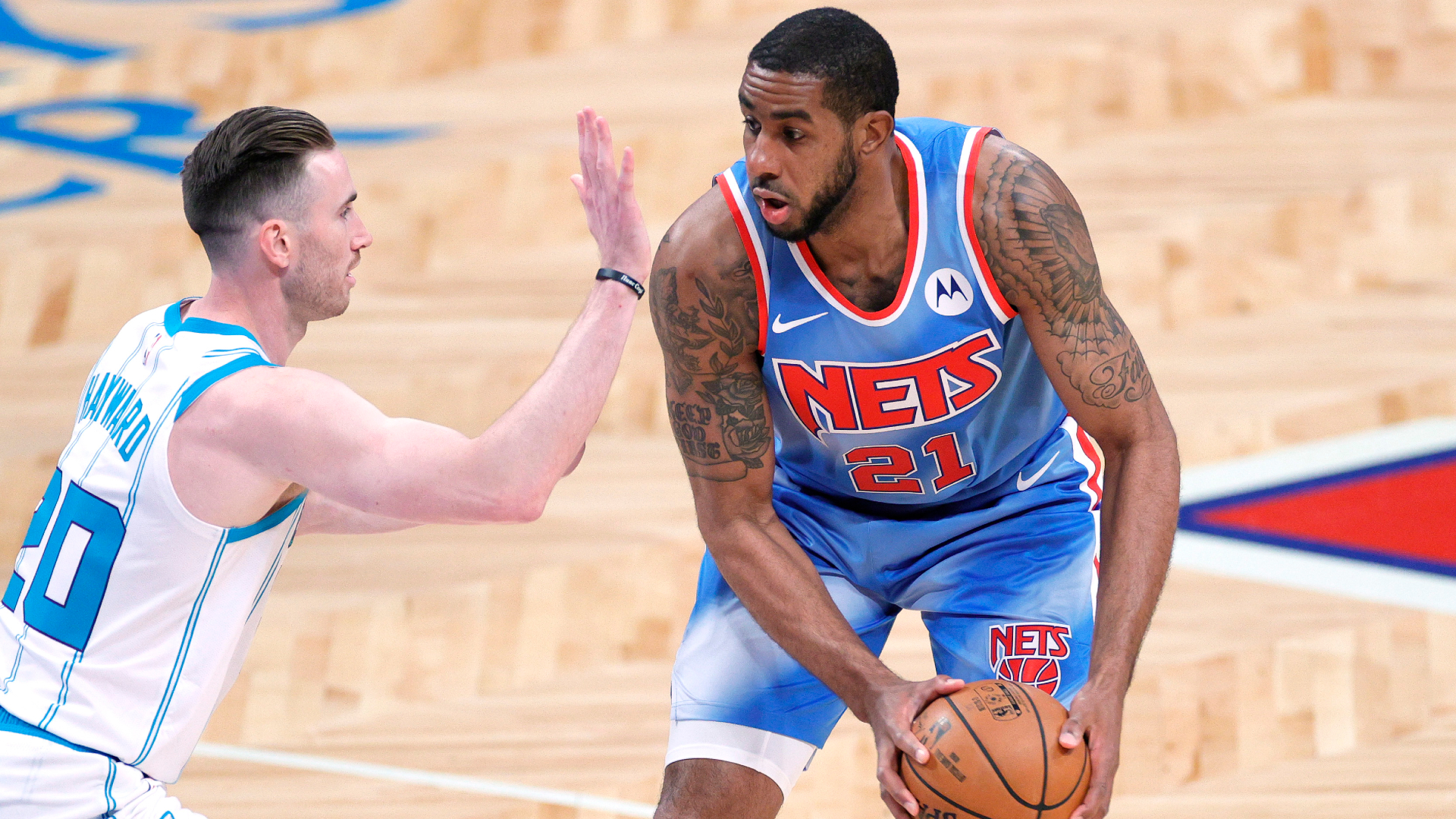 Noche redonda para Brooklyn, con un buen debut de LaMarcus Aldridge (11 puntos, 9 rebotes y 6 asistencias) y una amplia victoria sobre Brooklyn, en un partido que ya estaba poco menos que definido en el primer cuarto (+21). Jeff Green fue el máximo anotador del líder del Este con 21 unidades. No se sintieron las bajas de Harden, Durant y Griffin.
First field goal as a net is 𝓅𝓊𝓇𝑒@aldridge_12 | #BrooklynTogether pic.twitter.com/cHWAcxrJCu

- Brooklyn Nets (@BrooklynNets) April 2, 2021
VINTAGE 🔵🔴 @aldridge_12 pic.twitter.com/WW2895yuo1

- Brooklyn Nets (@BrooklynNets) April 2, 2021
Miami Heat 116 - Golden State Warriors 109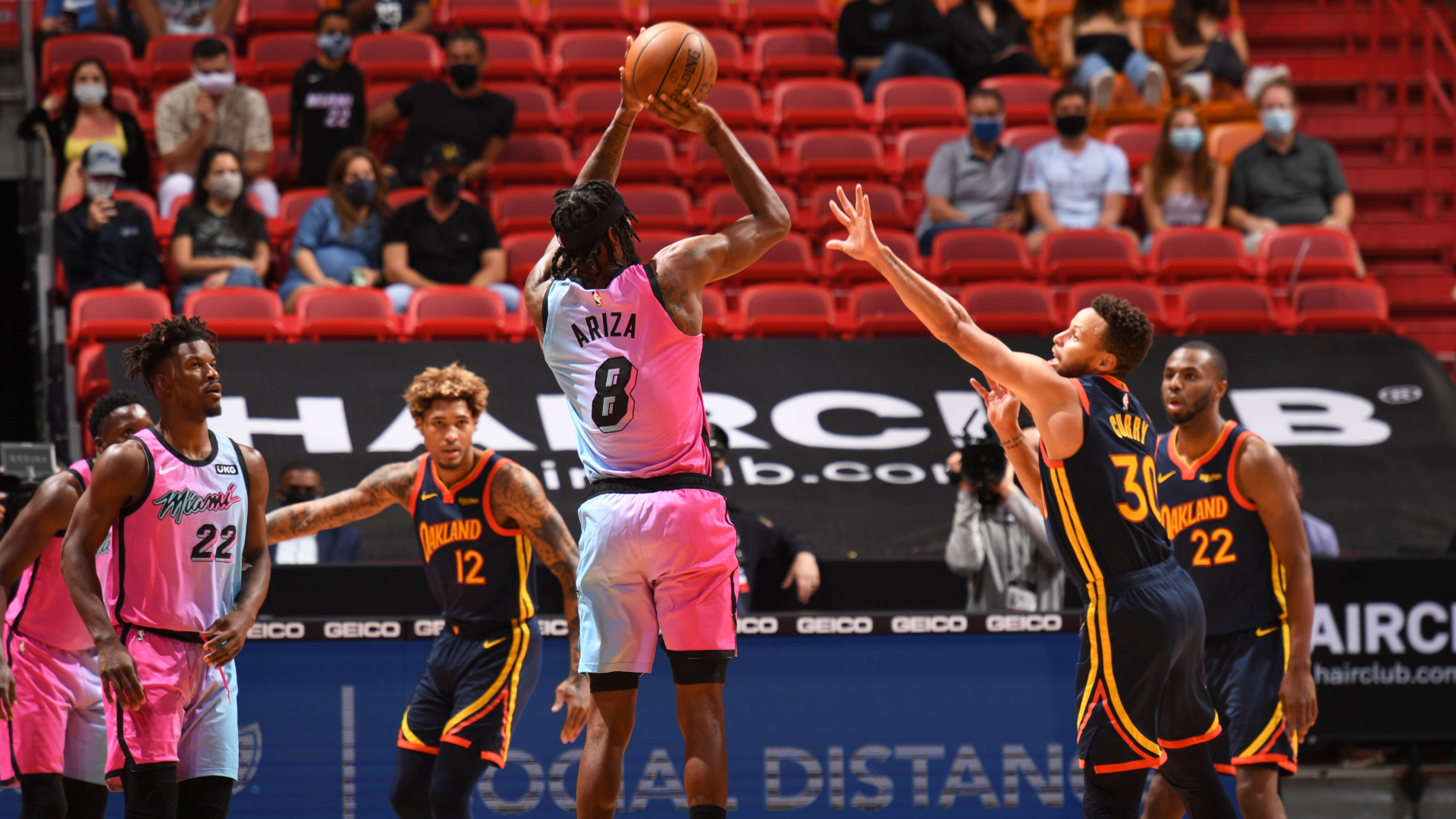 Importante victoria de Miami sobre Golden State por 116-109, permitiéndole a los de Spoelstra terminar la jornada empatados en el cuarto puesto del Este. Jimmy Butler fue la figura del ganador con 22 puntos y 8 asistencias, mientras que hubo un irregular debut de Victor Oladipo (6 puntos, 5 asistencias, 2-8 de campo). En los Warriors brilló una vez más Stephen Curry con 36 tantos.
Kelly 😤 🔨

📺 @NBCSAuthentic pic.twitter.com/0eceIcXIWO

- Golden State Warriors (@warriors) April 2, 2021
It's like they've been teammates for years @VicOladipo 🤝 @Bam1of1 pic.twitter.com/eHHBC79UaO

- Miami HEAT (@MiamiHEAT) April 2, 2021
New Orleans Pelicans 110 - Orlando Magic 115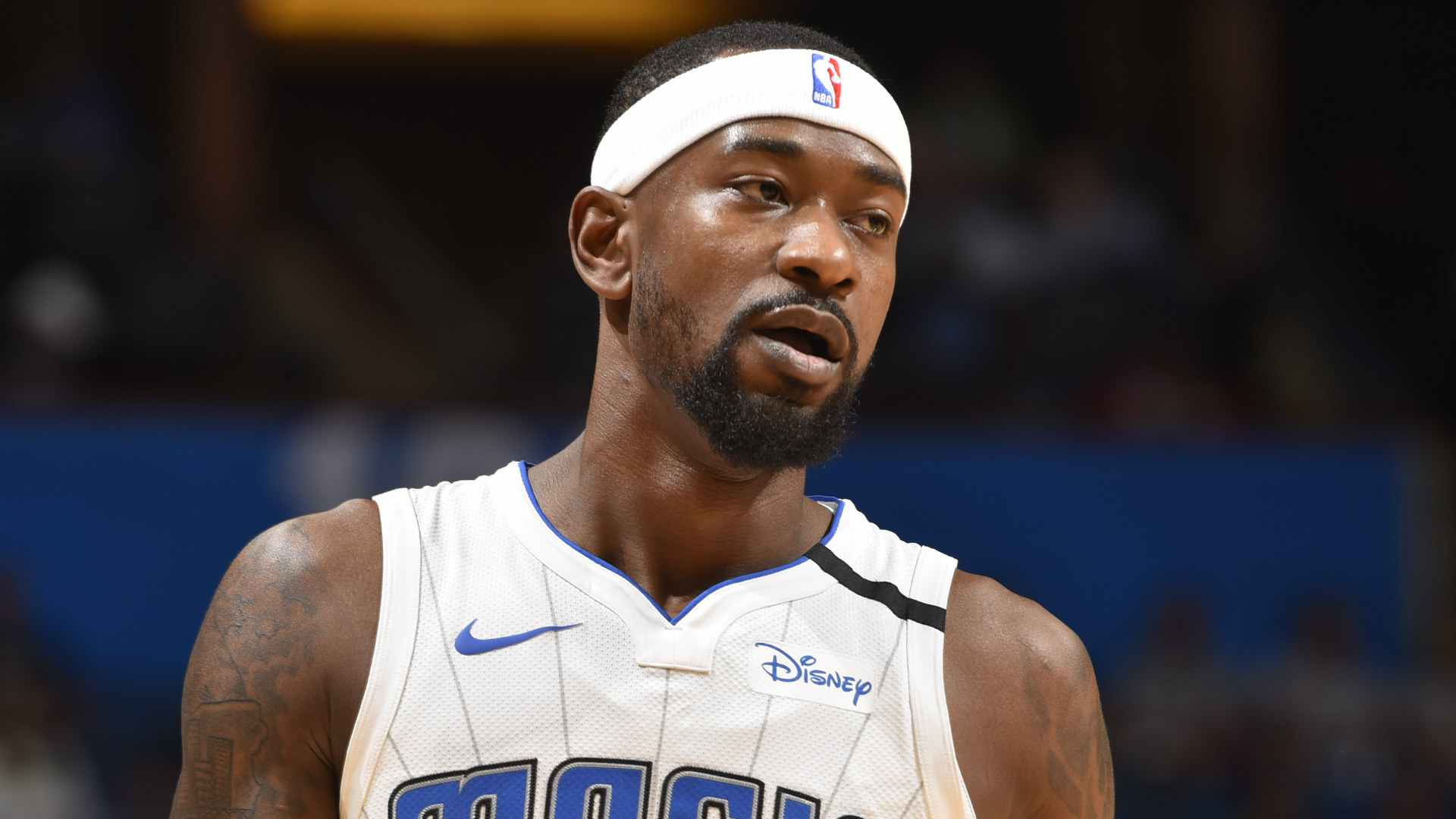 Dolorosa derrota en suplementario para un New Orleans repleto de bajas, que terminó siendo superado por Orlando por 115-110. Partidazo de Wendell Carter en el Magic: 21 puntos y 12 rebotes. En los Pelicans no alcanzaron los 31 puntos de Nickeil Alexander-Walker.
𝘿𝙞𝙨𝙝 & 𝘿𝙪𝙣𝙠@TerrenceRoss → @TheRealMoBamba pic.twitter.com/OX14OL2OXN

- Orlando Magic (@OrlandoMagic) April 2, 2021
it's gonna be a get buckets kinda night pic.twitter.com/ejZCh60SE5

- New Orleans Pelicans (@PelicansNBA) April 2, 2021
San Antonio Spurs 129 - Atlanta Hawks 134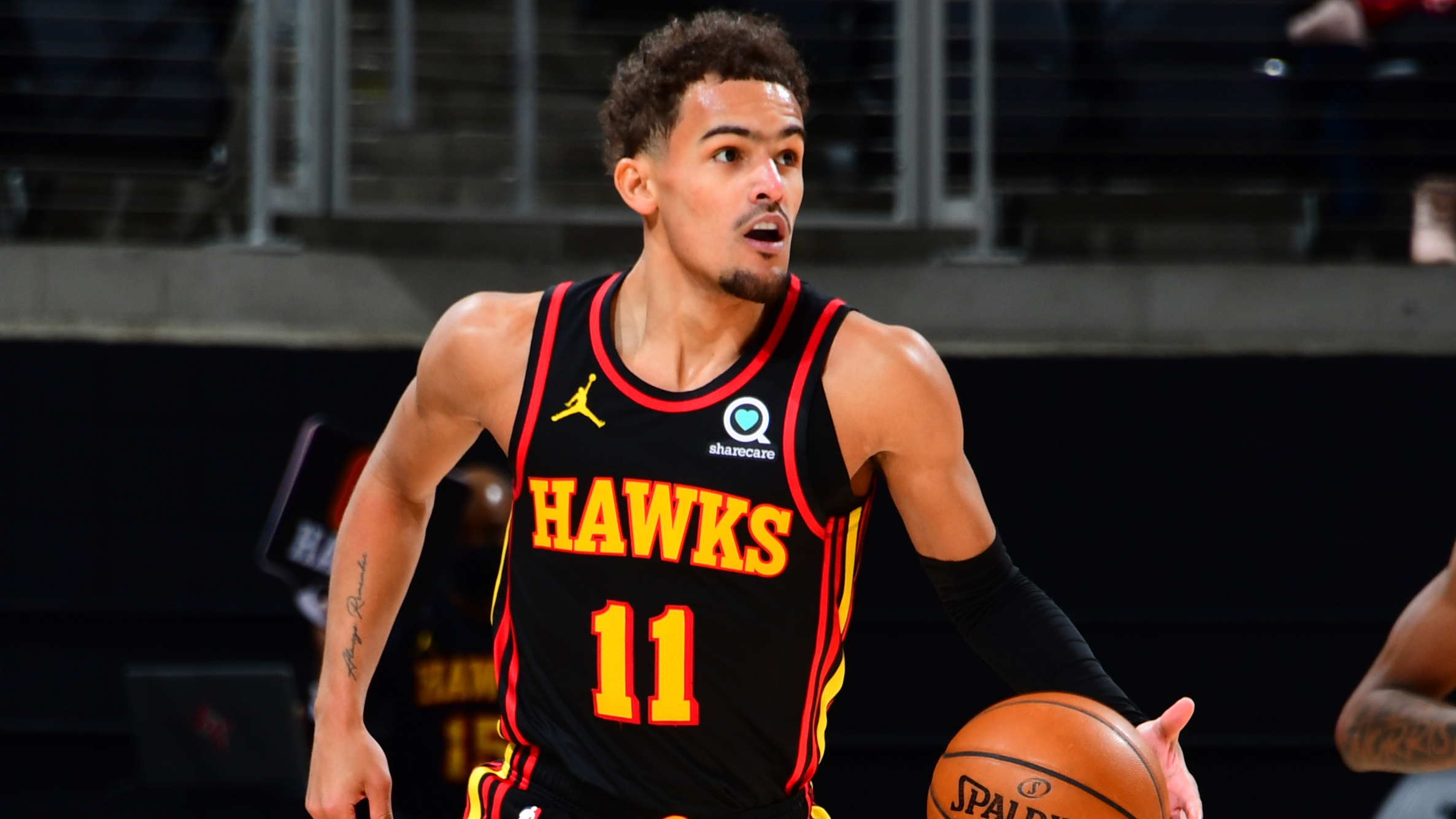 El otro partido que se fue a suplementario fue el de San Antonio-Atlanta, aunque en este caso se necesitaron dos prórrogas para que los Hawks se impongan por 134-129. Los de McMillan tuvieron que ganar el encuentro tres veces, luego de perder ventajas en los cierres del último cuarto y el primer tiempo extra. Trae Young lideró al ganador con 28 puntos y 12 asistencias, mientras que DeMar DeRozan sumó 36 puntos para los texanos.
Right on the money. pic.twitter.com/NdByiXV2vj

- Atlanta Hawks (@ATLHawks) April 2, 2021
LA Clippers 94 - Denver Nuggets 101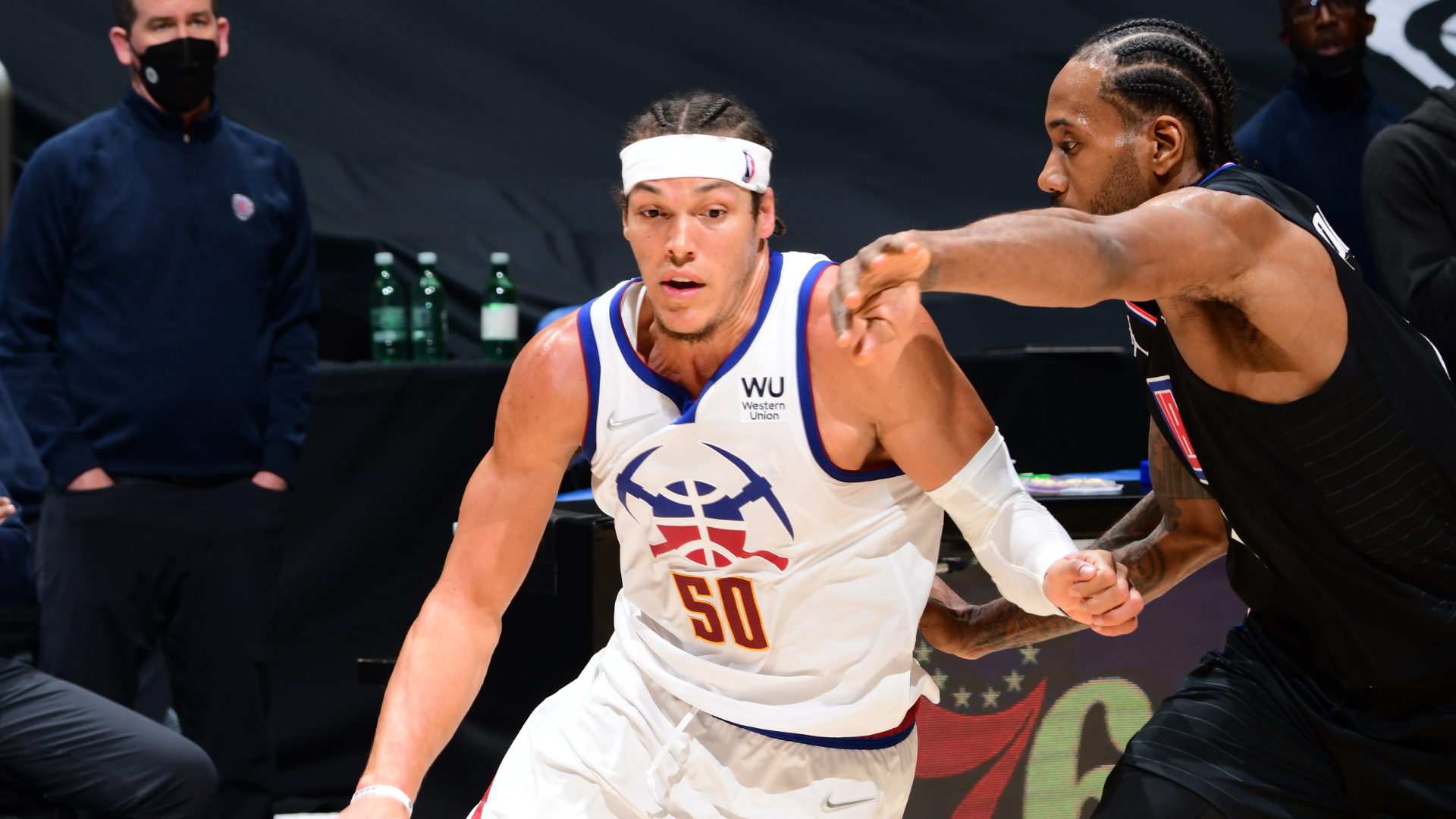 La jornada se cerró con la gran victoria de Denver en el Staples Center: 101-94 sobre los LA Clippers. Cuarto triunfo seguido para los de Malone, que tienen marca de 3-0 desde la llegada de Aaron Gordon. Jamal Murray lideró la anotación del ganador con 23, mientras que Kawhi Leonard se destacó en el local con 24 tantos y 12 rebotes.
Campazzo steal.
Campazzo outlet.
Barton smooth dish.
AG flush.@nuggets rolling on TNT. #PhantomCam pic.twitter.com/szbmYIzPGc

- NBA (@NBA) April 2, 2021
.
Las opiniones aquí expresadas no reflejan necesariamente aquellas de la NBA o sus organizaciones.