Se jugaron nueve partidos en este sábado 27 de marzo de mucha acción en la NBA incluyendo algunos duelos que sobresalieron como el Pelicans vs. Mavericks, el Clippers vs. 76ers y el increíble final del Kings vs. Cavaliers. A continuación repasamos sus mejores pasajes, momento a momento.
La temporada 2020-2021 está aquí, el NBA League Pass es tu lugar para mirar la acción, y ahora lo puedes hacer gratis por aquí. 7 días de prueba sin cargo. Partidos en vivo y on demand. La oportunidad de mirar todo en tu dispositivo favorito.
Washington Wizards 106 - Detroit Pistons 92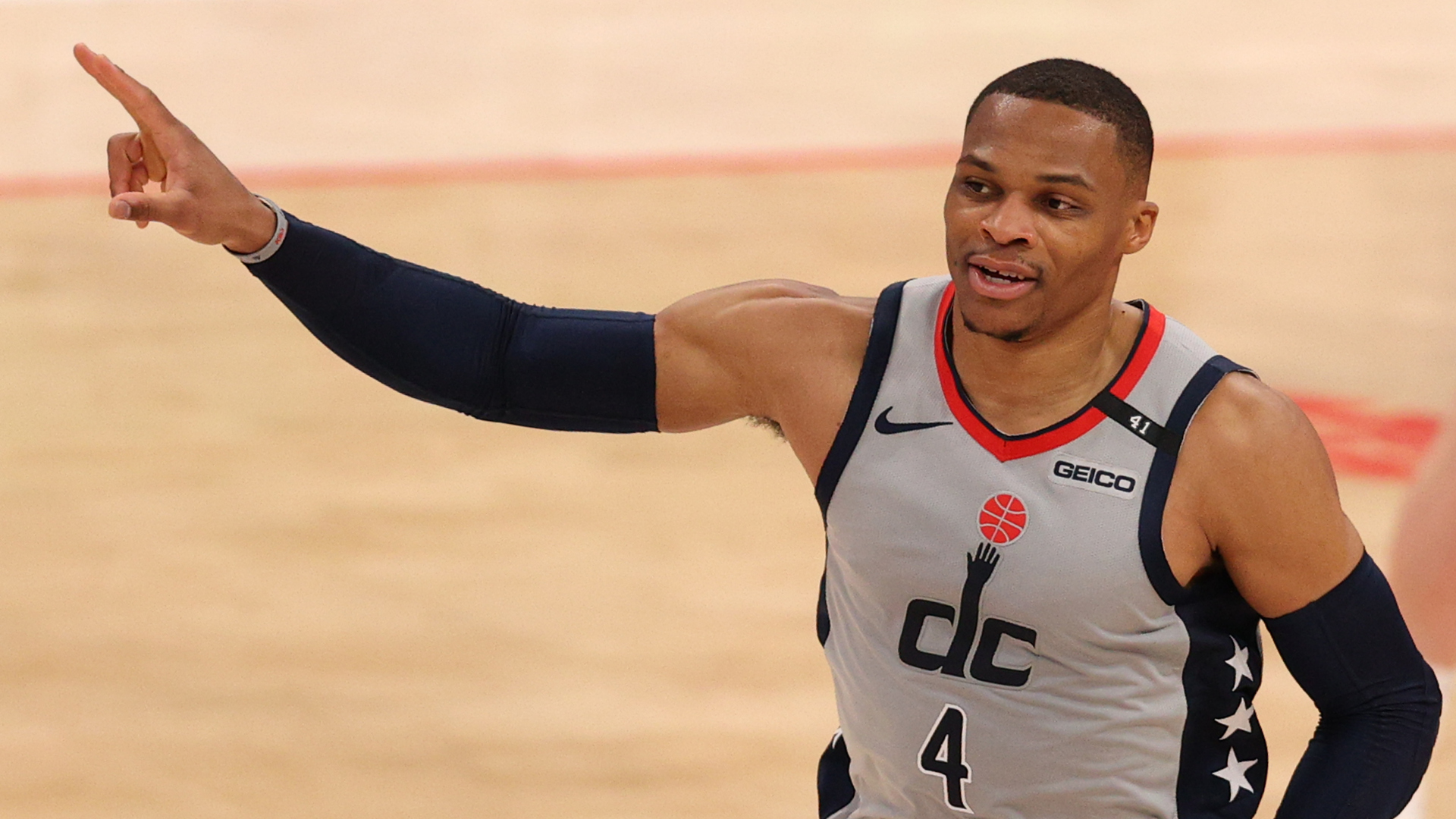 Triple-doble de Russell Westbrook con 19 puntos, 19 rebotes y 10 asistencias y victoria de Washington por 106-92 ante Detroit, en un partido rarísimo, en el que los Wizards llegaron +28 al entretiempo, pero que se complicó demasiado para los de Brooks en la segunda mitad. Al final, la remontada de la visita se quedó corta.
RUI HACHIMURA. POSTER. 😳 pic.twitter.com/9GvJJGNnBO

- NBA TV (@NBATV) March 28, 2021
The chemistry between @JeramiGrant and @masonplumlee 🧪 pic.twitter.com/eSrZPsf9Wb

- Detroit Pistons (@DetroitPistons) March 28, 2021
Milwaukee Bucks 96 - New York Knicks 102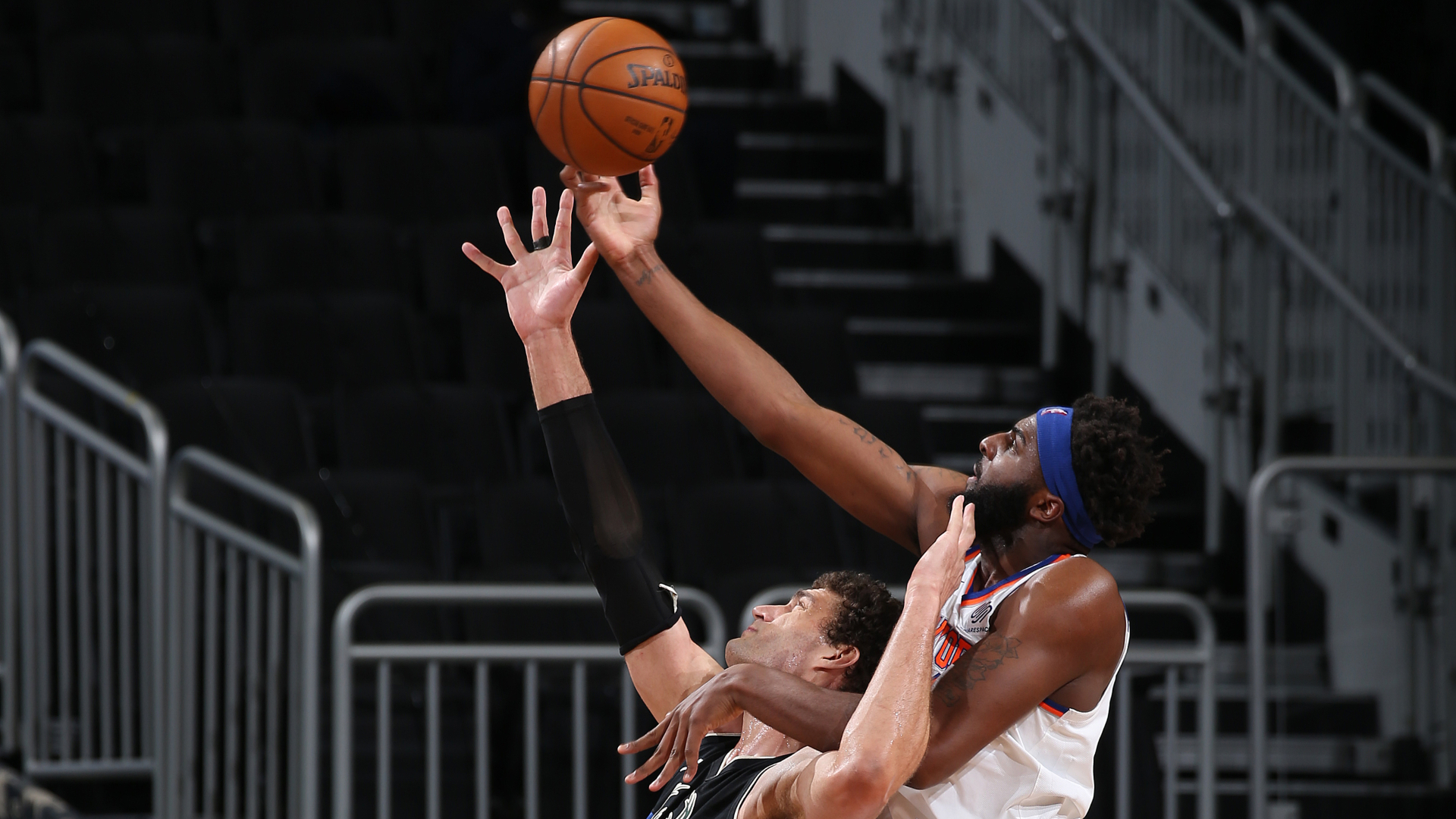 Victoria sufrida de los Knicks ante unos Bucks completamente disminuidos, sin ninguna de sus figuras principales. New York se impuso por 102-96 con 21 puntos y 10 rebotes de Alec Burks, pero terminó la noche con saldo muy negativo: Mitchell Robinson sufrió la fractura de su pie derecho. En Milwaukee el mejor fue un Antetokounmpo, solo que esta vez se trató de Thanasis: 23 puntos y 10 rebotes.
Get 🆙 Obi! pic.twitter.com/QTEKz5ZNK6

- NEW YORK KNICKS (@nyknicks) March 28, 2021
Mamadi DENIES D.Rose at the rim 👀 pic.twitter.com/ckMtaPLyh8

- Milwaukee Bucks (@Bucks) March 28, 2021
Minnesota Timberwolves 107 - Houston Rockets 129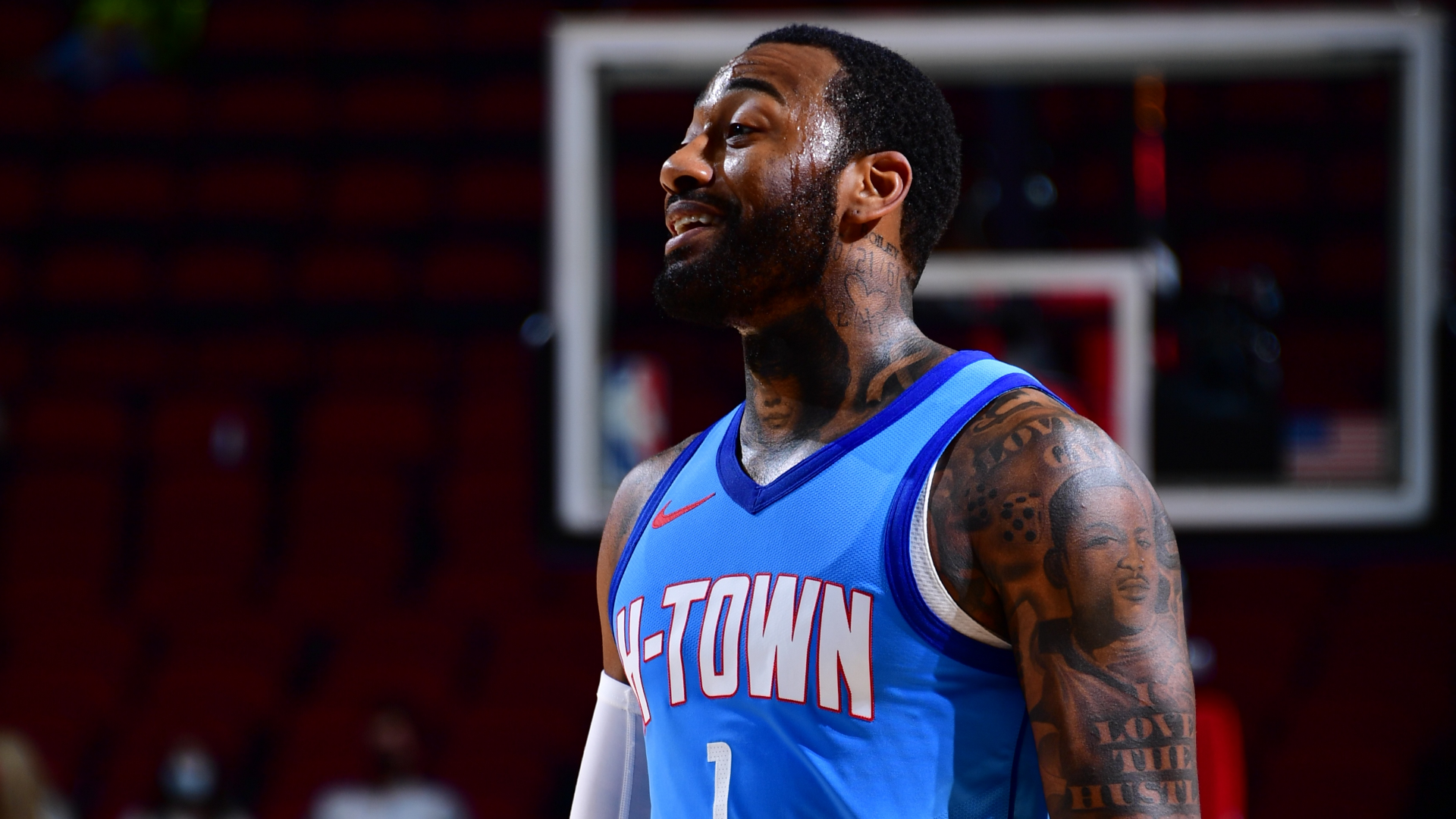 A diferencia de su último partido ante Minnesota, esta vez los Rockets pudieron sostener la diferencia y vencieron cómodamente a los Timberwolves por 129-107, detrás de 25 puntos de Kevin Porter Jr. En el local no alcanzaron los 27 puntos y 15 rebotes de Karl-Anthony Towns, ni tampoco los 27 tantos de Anthony Edwards.
Olynyk starting his Rockets debut 3-3 from 3!

📊 11pts pic.twitter.com/21Q7dtdgpl

- Houston Rockets (@HoustonRockets) March 28, 2021
KAT's really good, so he gets double-teammed.

That leaves Jaden alone with the rim.#analysis pic.twitter.com/6XWMZR17ev

- Minnesota Timberwolves (@Timberwolves) March 28, 2021
San Antonio Spurs 120 - Chicago Bulls 104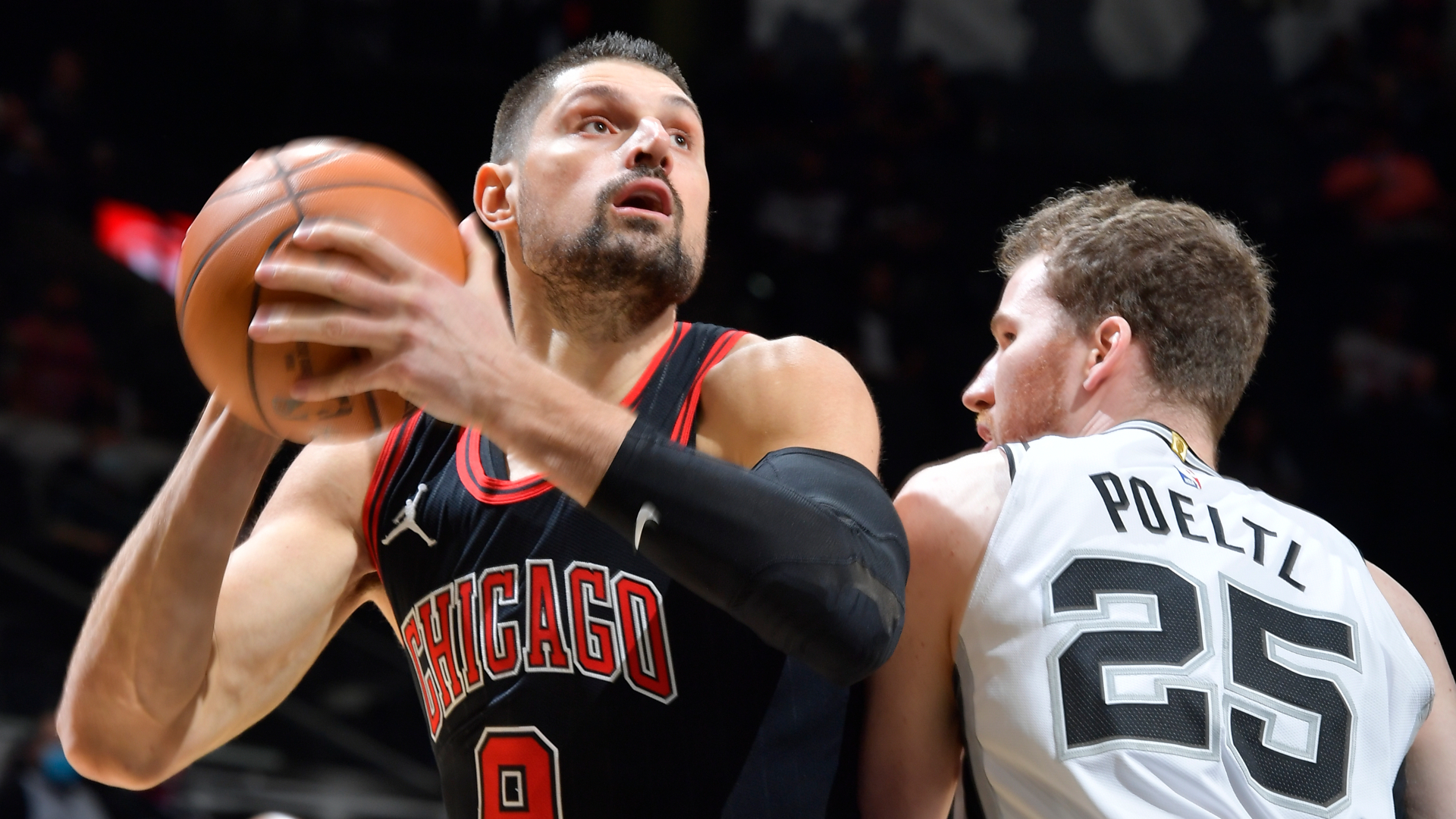 Los Spurs amargaron el debut de Nikola Vucevic (21 puntos y 9 rebotes) en Chicago, imponiéndose por 120-104 en un partido que supo tener a San Antonio arriba hasta por 36 puntos en el segundo tiempo. Jakob Poeltl fue el punto más destacado dentro de un trabajo colectivo excelente de los de Popovich, anotando 20 unidades y bajando 9 rebotes.
The first of many buckets for Vooch!@NBCSChicago | @NikolaVucevic pic.twitter.com/Fp21ts260N

- Chicago Bulls (@chicagobulls) March 28, 2021
Bank is open late on a Saturday 🏦💰

cc: @DejounteMurray pic.twitter.com/WxPbl7F6Eq

- San Antonio Spurs (@spurs) March 28, 2021
New Orleans Pelicans 112 - Dallas Mavericks 103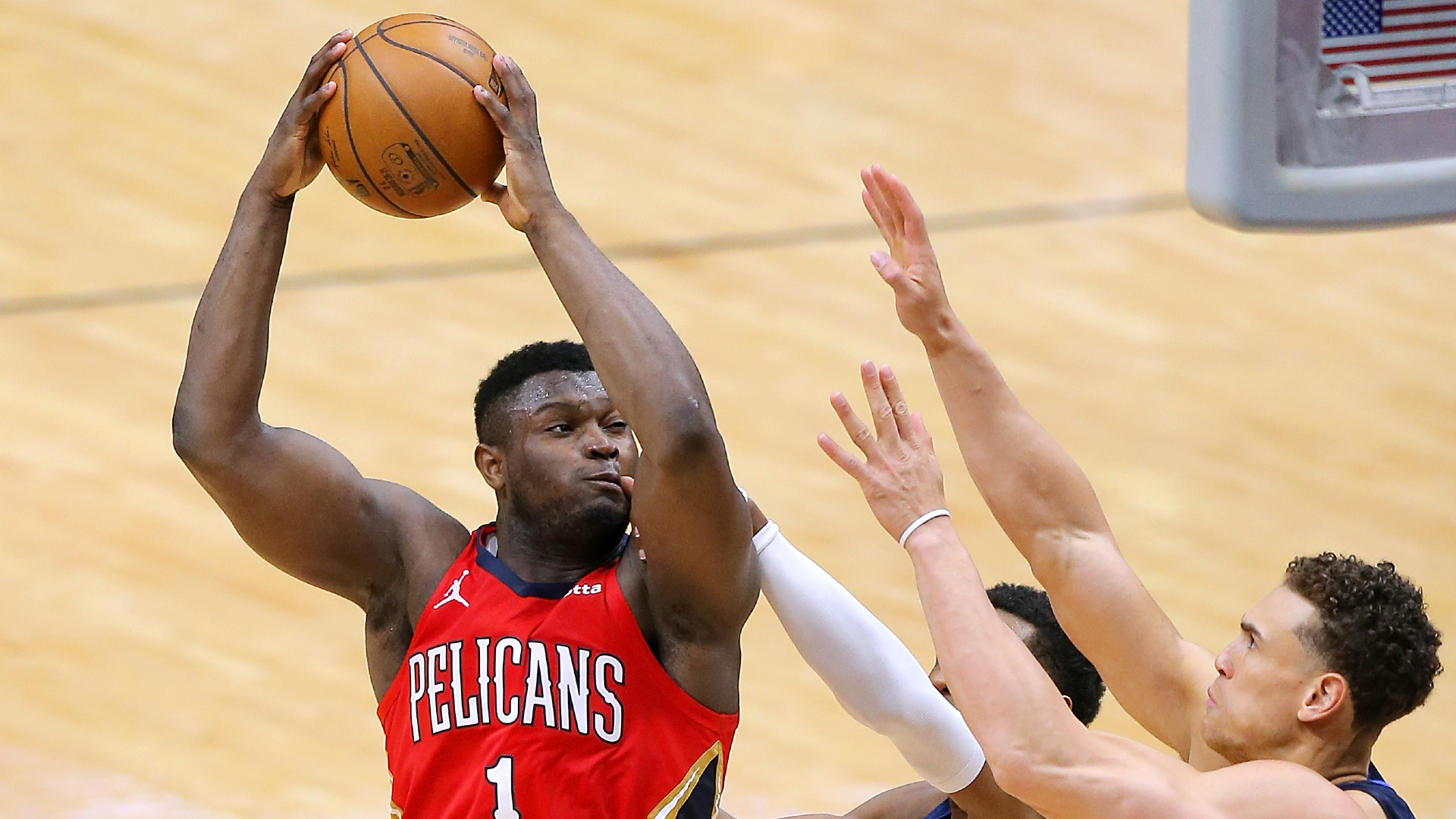 Otra magistral actuación de Zion Williamson para que New Orleans supere a Dallas (sin Doncic ni Porzingis) por 112-103. El ex de Duke terminó con 38 puntos y fue absolutamente dominante en el clutch para definir la historia. En los texanos no alcanzaron los 30 tantos de Tim Hardaway Jr.
Oklahoma City Thunder 94 - Boston Celtics 111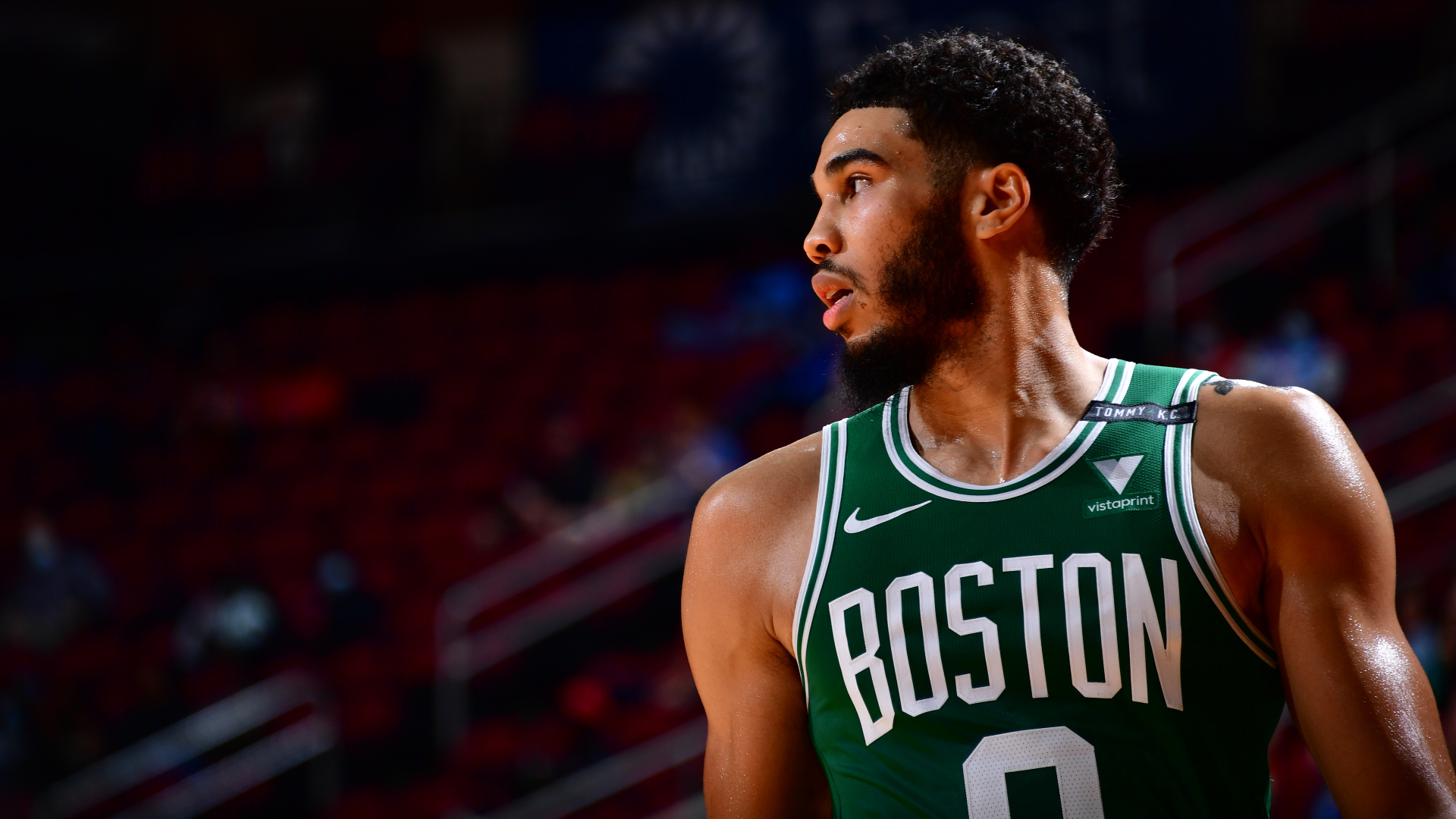 Boston sufrió más de la cuenta para derrotar al Thunder, entrando al último cuarto abajo por cuatro unidades. Finalmente los de Stevens ganaron ese parcial por 35-14 y definieron la historia en su favor por 111-94. Jayson Tatum fue el mejor del ganador con 27 puntos, mientras que en OKC se destacaron Theo Maledon (22 puntos) y Moses Brown (21 puntos y 23 rebotes).
Kornet protects the rim ➡️ Tatum hammers it home in tonight's @JetBlue Play of the Game! pic.twitter.com/rkzxcUbJ7w

- Boston Celtics (@celtics) March 28, 2021
THAT'S NASTY‼️@aleksejpokusevs | #ThunderUp pic.twitter.com/hYQUnypHMq

- OKC THUNDER (@okcthunder) March 28, 2021
Utah Jazz 126 - Memphis Grizzlies 110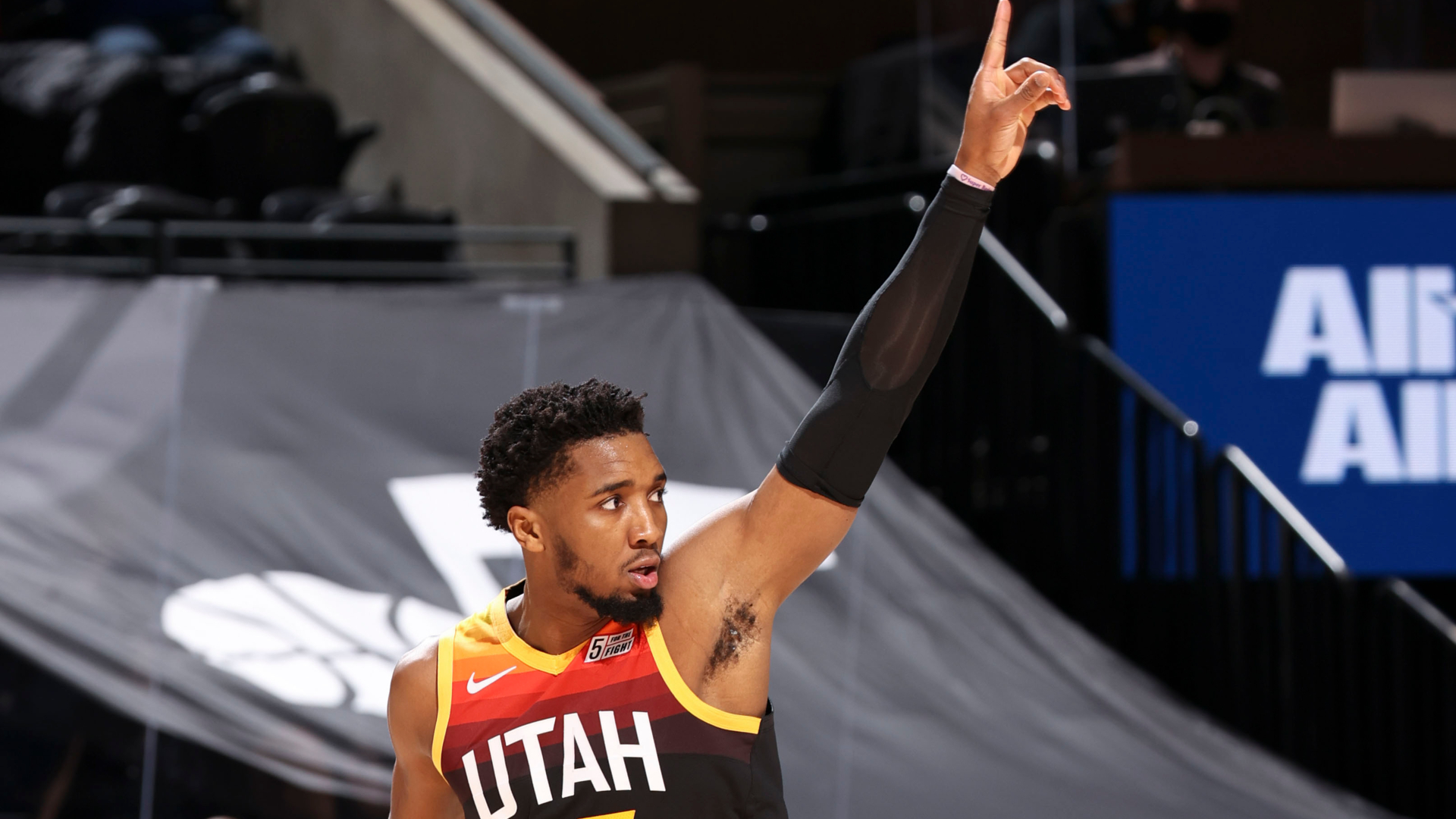 Donovan Mitchell fue imparable para Memphis, acabó con 35 puntos y guió al Jazz a la victoria por 126-110. En los de Taylor Jenkins nadie superó los 16 tantos, en una noche en la que Utah definió el encuentro desde temprano (39-19 tras el primer cuarto).
📹| @spidadmitchell with 70 points against the Grizz in approximately 27 hours ⤵️

35p | 7a | 5 3pm | 2r | 1s | 1b | 28 minutes 🕷 pic.twitter.com/summKEiIxq

- utahjazz (@utahjazz) March 28, 2021
LA Clippers 122 - Philadelphia 76ers 112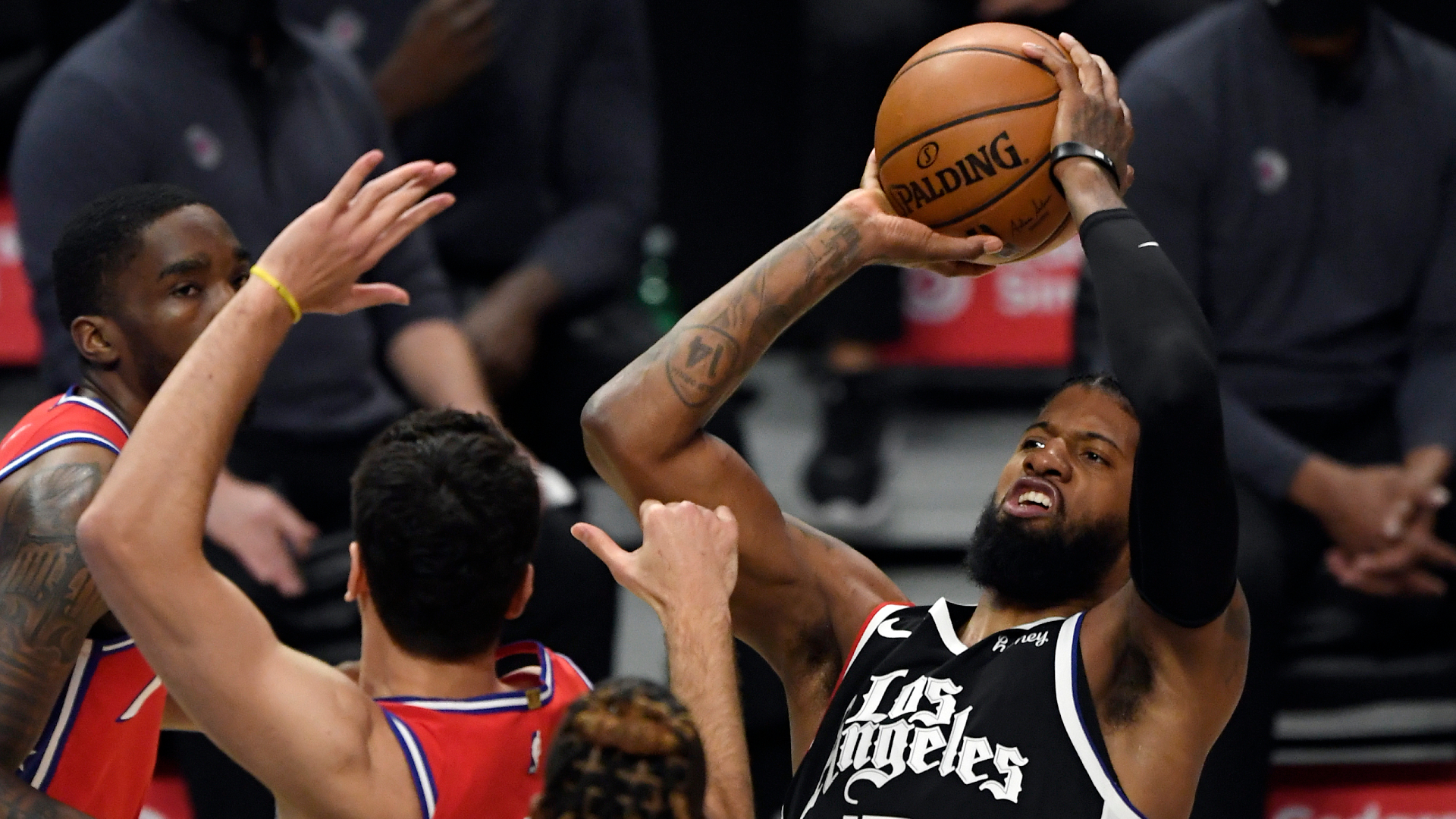 Quinta victoria consecutiva para los Clippers, quienes vencieron a los Sixers por 122-112 para quedar a solo medio partido de Phoenix en la lucha por el segundo lugar del Oeste. Kawhi Leonard lideró al ganador con 28 puntos, mientras que Tobias Harris fue el mejor de la visita con 29 unidades.
OH MY, TERANCE!@terance_mann | #ClipperNation pic.twitter.com/JhEKC1geZV

- LA Clippers (@LAClippers) March 28, 2021
😤😤😤 pic.twitter.com/HVCsHKfILH

- Philadelphia 76ers (@sixers) March 28, 2021
Sacramento Kings 100 - Cleveland Cavaliers 98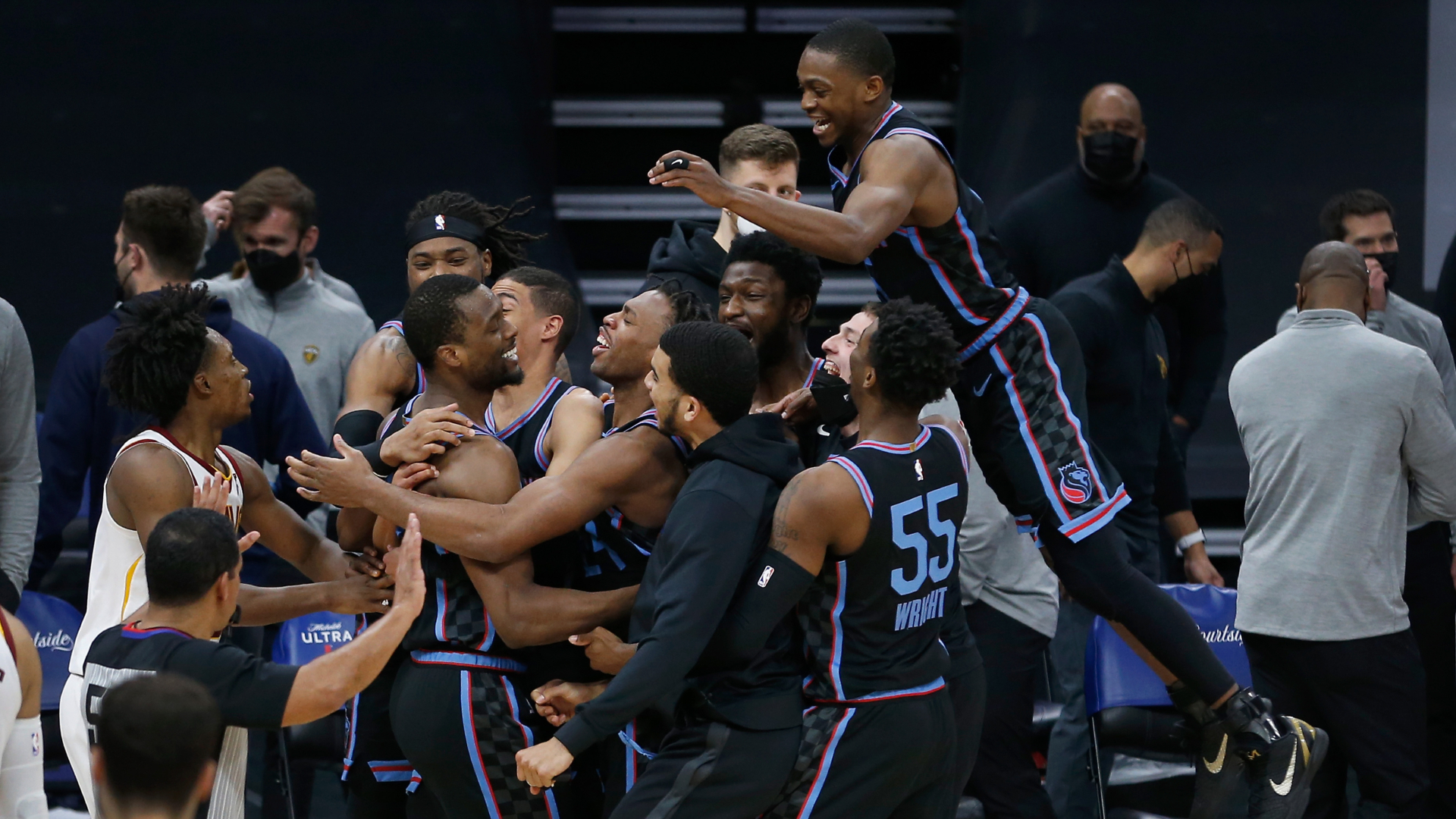 En uno de los finales más increíbles de los últimos años, Sacramento venció a Cleveland por 100 a 98. Primero apareció un 2+1 de De'Aaron Fox (36 puntos) a falta de seis segundos, para adelantar a los suyos por la mínima. Luego, una bandeja de Collin Sexton (26 puntos) que parecía ser la del triunfo, con un segundo en el reloj. Y finalmente, una inovidable conversión de Harrison Barnes sobre la bocina, tras un pase de campo a campo. Los Kings han ganado 6 de 7 y quedaron solo a un partido de Golden State en la lucha por el 10° lugar del Oeste.
4Q pick six! 🙌@CollinSexton02 | #BeTheFight pic.twitter.com/8w8PwujWTu

- Cleveland Cavaliers (@cavs) March 28, 2021
Las opiniones aquí expresadas no reflejan necesariamente aquellas de la NBA o sus organizaciones.