Se disputó una intensa jornada NBA en este miércoles 17 de marzo, con la disputa de diez partidos, entre los que destacó un duelo espectacular como el Sixers-Bucks, además de varias actuaciones individuales magníficas. A continuación repasamos lo mejor de ellos, momento a momento con highlights, estadísticas y más.
La temporada 2020-2021 está aquí, el NBA League Pass es tu lugar para mirar la acción, y ahora lo puedes hacer gratis por aquí. 7 días de prueba sin cargo. Partidos en vivo y on demand. La oportunidad de mirar todo en tu dispositivo favorito.
Detroit Pistons 116 - Toronto Raptors 112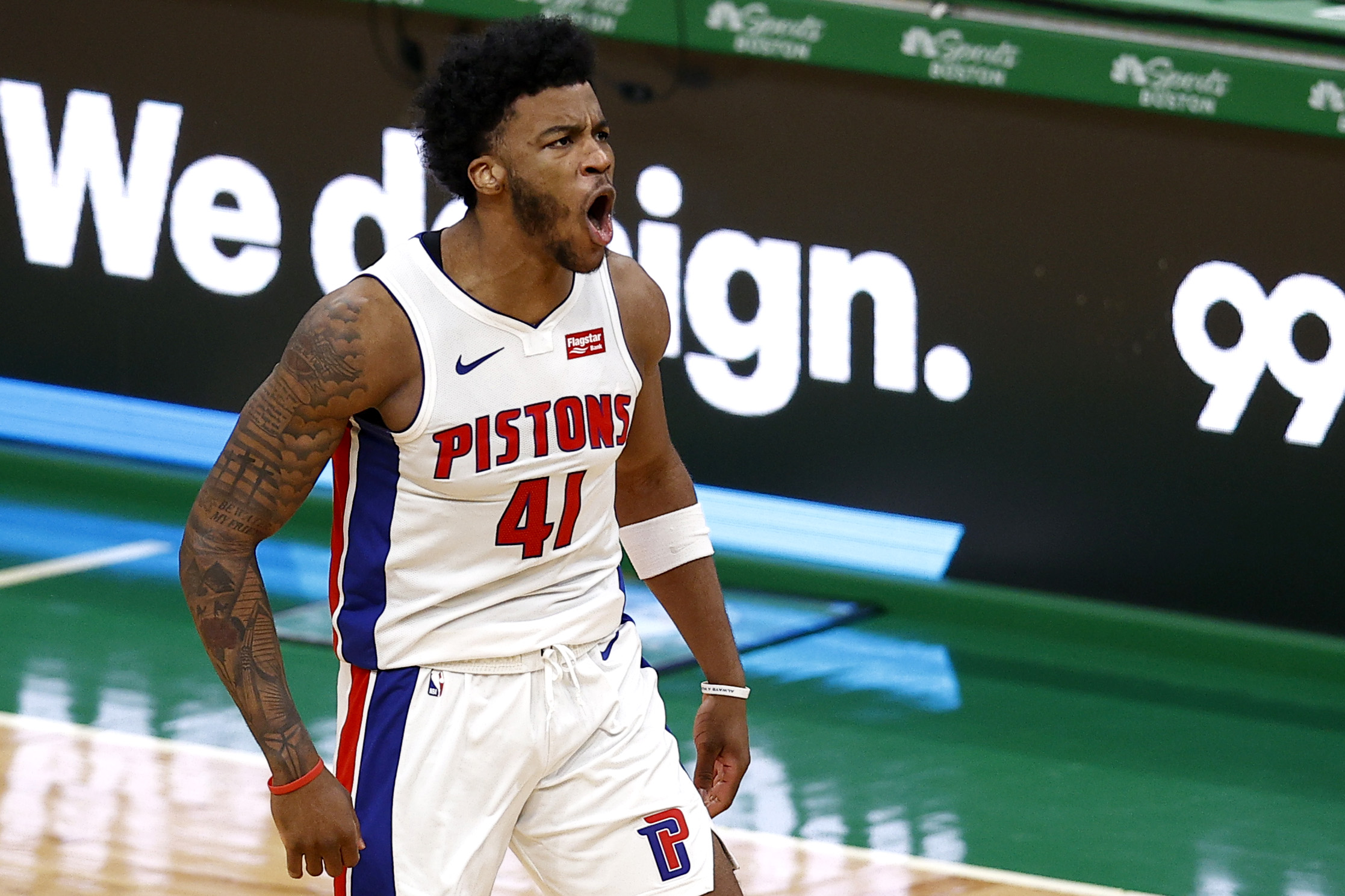 El rookie Saddiq Bey brilló con 28 puntos y 12 rebotes además de tirar 6-10 en triples, Jerami Grant acompañó con 23 tantos y los Pistons derrotaron a los Raptors a pesar de los 43 puntos de Norman Powell, llevando a Toronto a su sexta derrota consecutiva.
3-point splash for #Beefstew 💧 @Dreamville_33 pic.twitter.com/yJF03kkrM9

- Detroit Pistons (@DetroitPistons) March 17, 2021
BONJOURRRRRRR pic.twitter.com/D0x8q84WL0

- Toronto Raptors (@Raptors) March 17, 2021
Indiana Pacers 115 - Brooklyn Nets 124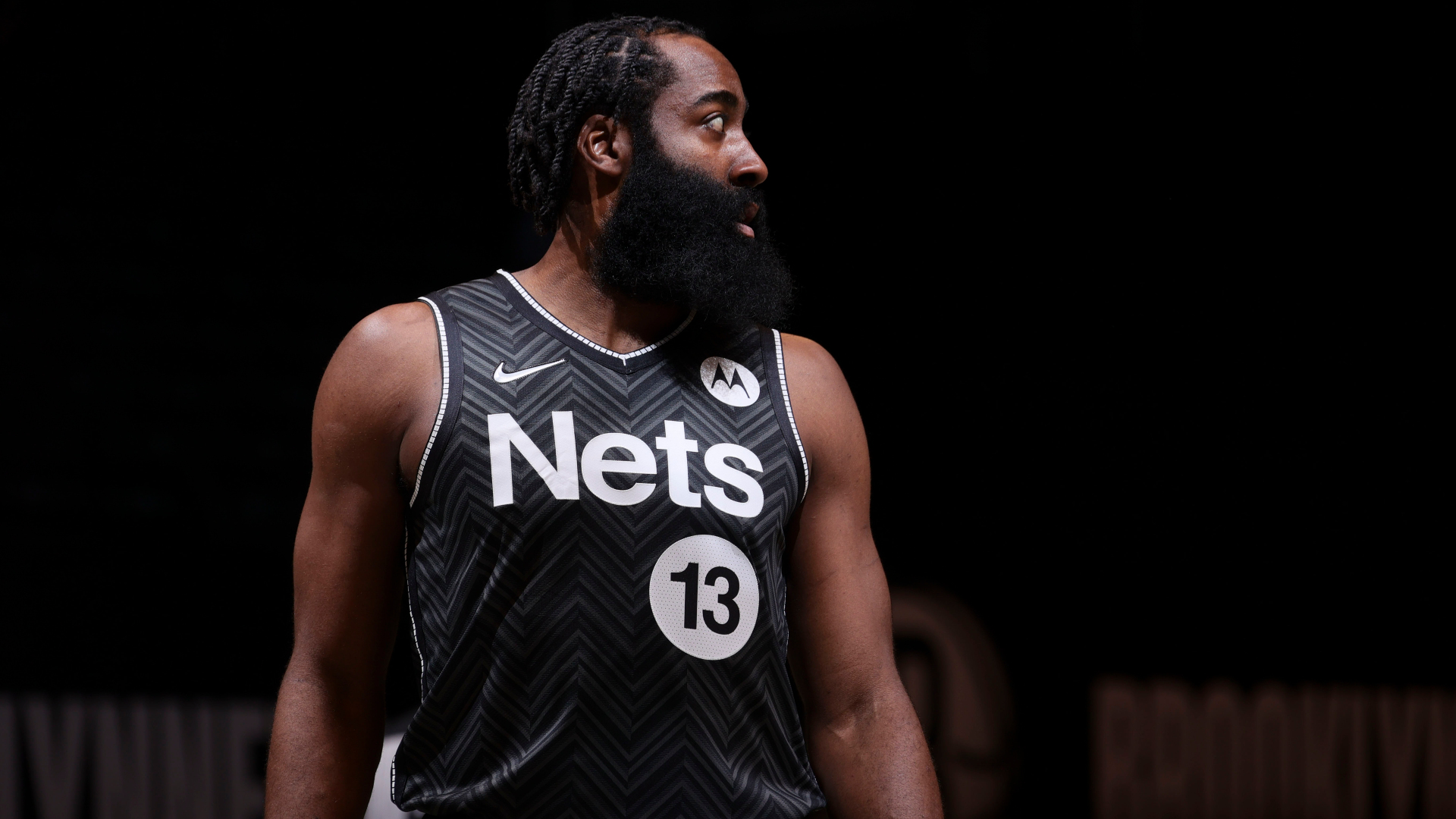 Excepcional nivel de James Harden con 40 puntos, 10 rebotes y 15 asistencias para que Brooklyn Nets pueda ganarle a Indiana Pacers a pesar de las ausencias de Kyrie Irving y Kevin Durant. Joe Harris anotó 19 tantos con 5-7 en triples. Malcolm Brogdon sumó 24 puntos para los Pacers, que tuvieron un triple-doble de 18 puntos, 11 rebotes y 11 asistencias de Domantas Sabonis.
The lane is yours, big fella pic.twitter.com/Ex7Cai9obO

- Brooklyn Nets (@BrooklynNets) March 17, 2021
☔️ @CarisLeVert ☔️ pic.twitter.com/visb5ohfWl

- Indiana Pacers (@Pacers) March 17, 2021
Philadelphia 76ers 105 - Milwaukee Bucks 109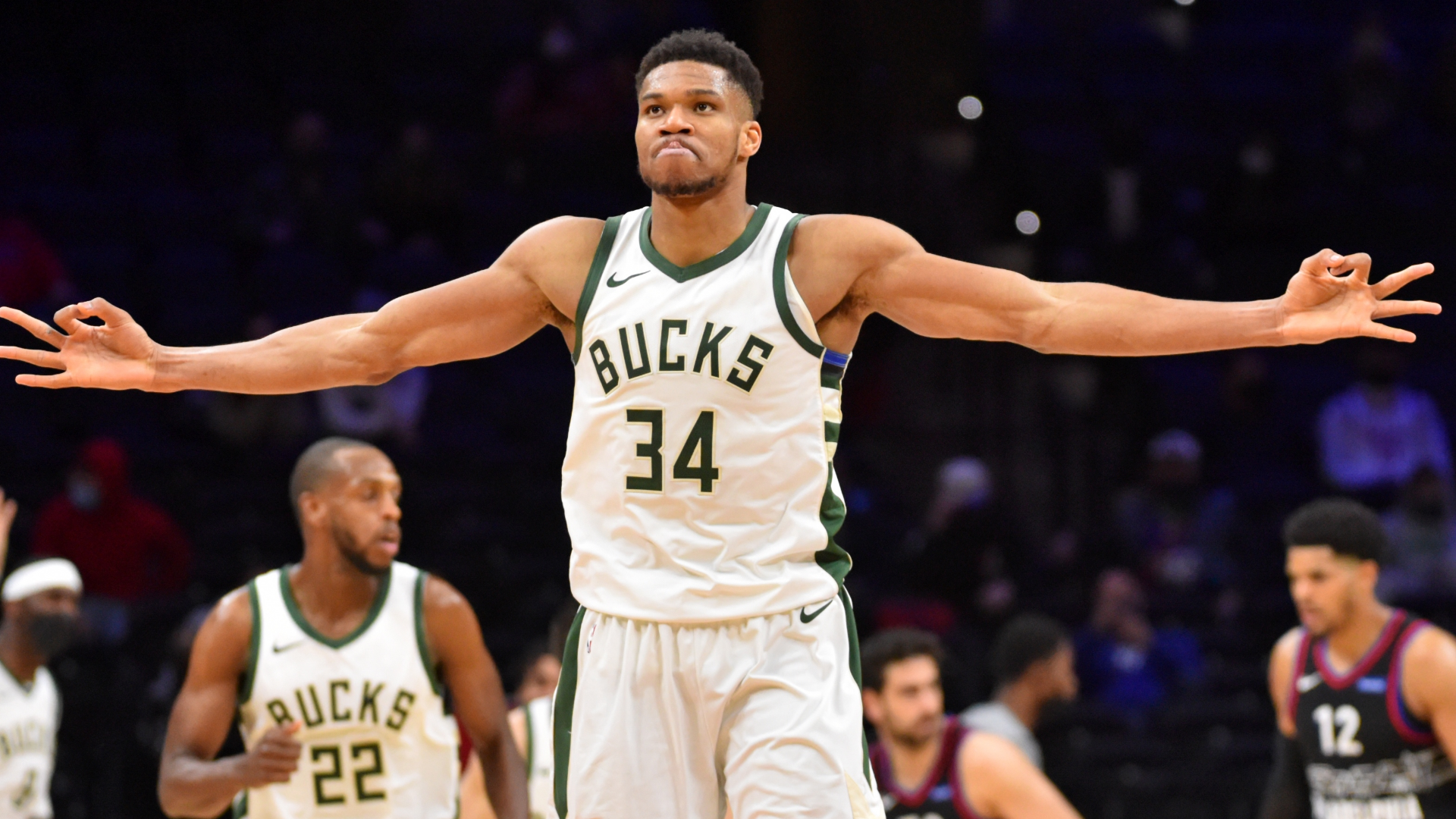 Sufrieron teniendo que ir a tiempo suplementario por un triple de Furkan Korkmaz en la última posesión del último cuarto, pero los Bucks de Giannis Antetokounmpo (32 puntos, 15 rebotes y 5 asistencias) pudieron cortar la racha de victorias de Philadelphia 76ers, que ahora comparte la cima del Este con Brooklyn Nets. Ben Simmons firmó un triple-doble de 13 puntos, 10 rebotes y 12 asistencias.
.@tobias31 ⬈⬈⬈ @DwightHoward pic.twitter.com/2u4JtTWbW3

- Philadelphia 76ers (@sixers) March 17, 2021
Jrue-way Threat. pic.twitter.com/3DWOJm2gG7

- Milwaukee Bucks (@Bucks) March 17, 2021
Washington Wizards 119 - Sacramento Kings 121
De'Aaron Fox (28 puntos y 7 asistencias) anotó el tiro ganador sobre la defensa de Bradley Beal (29 puntos, 6 rebotes y 5 asistencias) en la última bola y Sacramento festejó en Washington por 121-119, con 17 tantos y 4 asistencias de Tyrese Haliburton en su primer partido como titular. Russell Westbrook logró un triple-doble de 26 puntos, 14 rebotes y 10 asistencias.
𝙉𝙤𝙩 🦊𝙞𝙣𝙜 𝙖𝙧𝙤𝙪𝙣𝙙 𝙩𝙤𝙣𝙞𝙜𝙝𝙩!

The clutch buckets and more from Swipa's big game 🔥 pic.twitter.com/TzqIjWi0h4

- Sacramento Kings (@SacramentoKings) March 18, 2021
pump fake szn ⼋#WizKings | @rui_8mura pic.twitter.com/QCJYE7JL6N

- Washington Wizards (@WashWizards) March 17, 2021
Cleveland Cavaliers 117 - Boston Celtics 110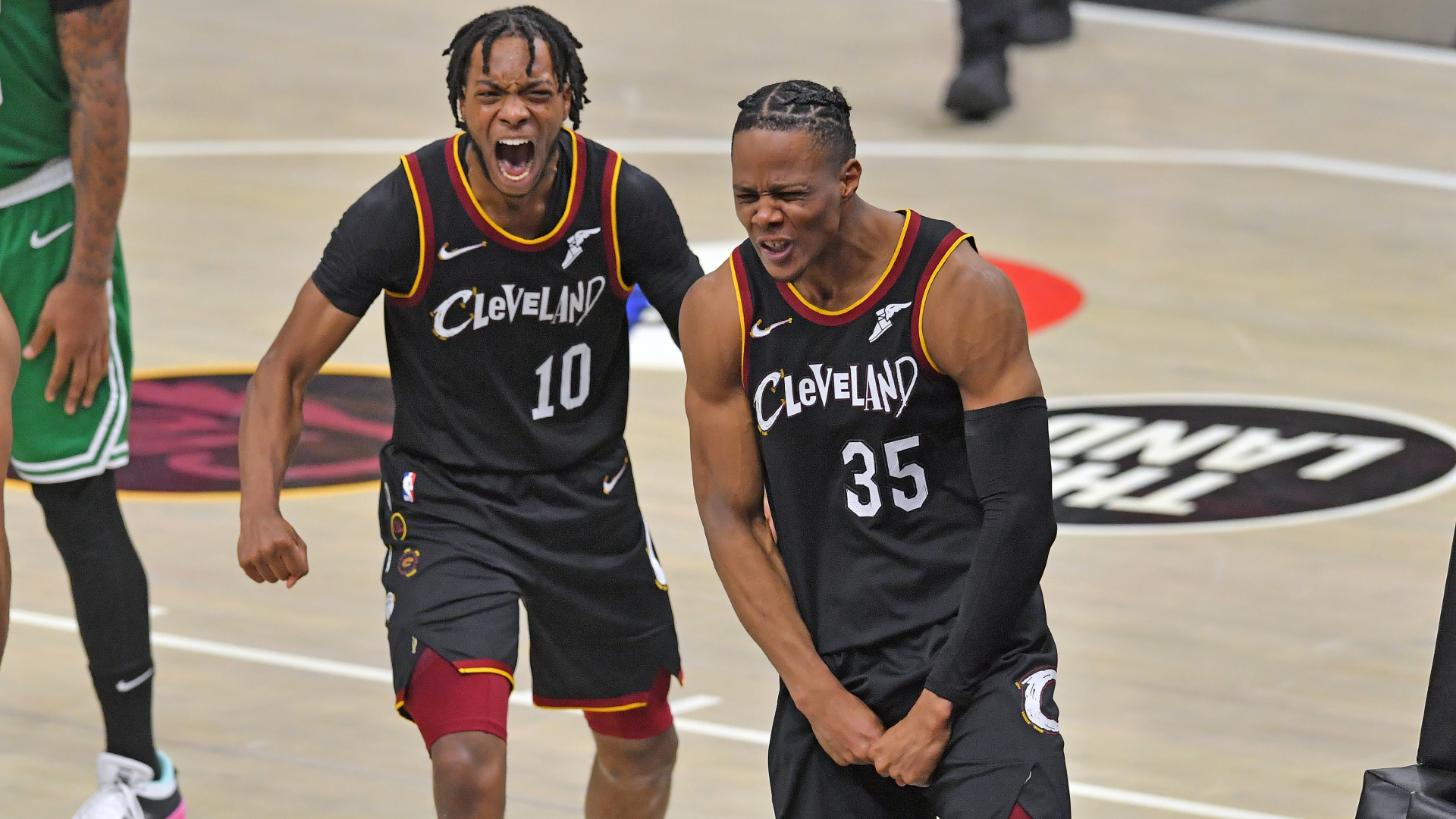 Collin Sexton tuvo una de sus mejores actuaciones de la 2020-2021 con 29 tantos, 6 asistencias y 7 rebotes, Darius Garland sumó 25 tantos más y Larry Nance logró un doble-doble de 18 puntos y 10 rebotes para que los Cavaliers sorprendan a los Celtics, que contaron con 29 tantos de Jayson Tatum y 28 puntos de Jaylen Brown.
Larry Nance throws the hammer DOWN! 🔨#BeTheFight pic.twitter.com/c3mBkTgFW4

- FOX Sports Cleveland (@FOXSportsCLE) March 18, 2021
.@paytonpritch3 to the rack ⚡️ pic.twitter.com/h4KitSyQPJ

- Boston Celtics (@celtics) March 18, 2021
Chicago Bulls 99 - San Antonio Spurs 106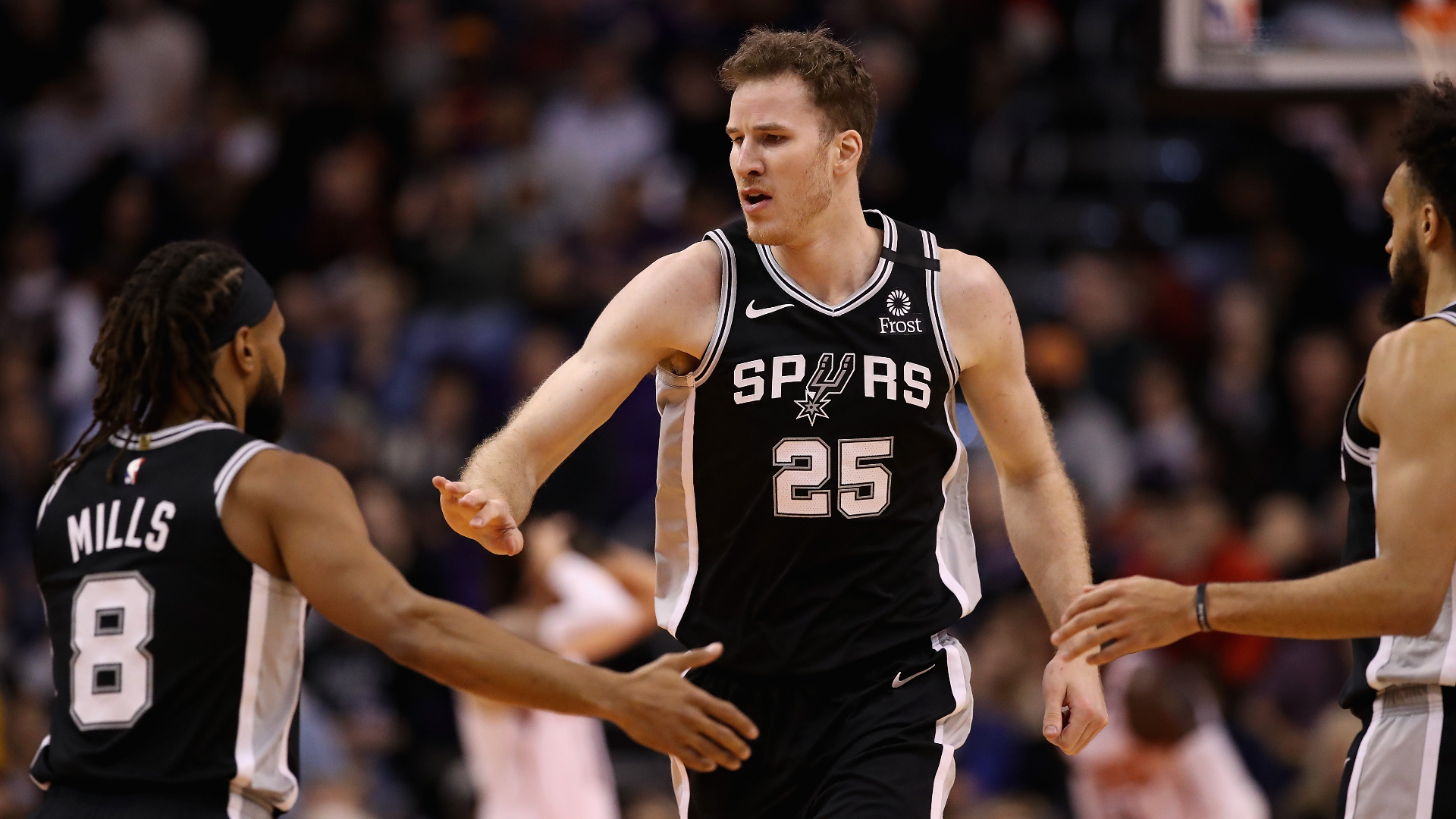 San Antonio Spurs no comenzó bien ante Chicago Bulls, pero remontó su desventaja de 18 puntos del entretiempo con un último cuarto espectacular de 36-16 construido desde la defensa. Jakob Poeltl fue la figura con 20 puntos y 16 rebotes y Derrick White sumó 17 tantos. Zach LaVine le dio 29 puntos, 6 rebotes y 6 asistencias a los derrotados.
ZACH LAVINE COAST TO COAST.@NBCSChicago | @ZachLaVine pic.twitter.com/pr62yYpRNr

- Chicago Bulls (@chicagobulls) March 18, 2021
Sheeeesh 🔨 pic.twitter.com/sKGgXdREOr

- San Antonio Spurs (@spurs) March 18, 2021
Houston Rockets 94 - Golden State Warriors 108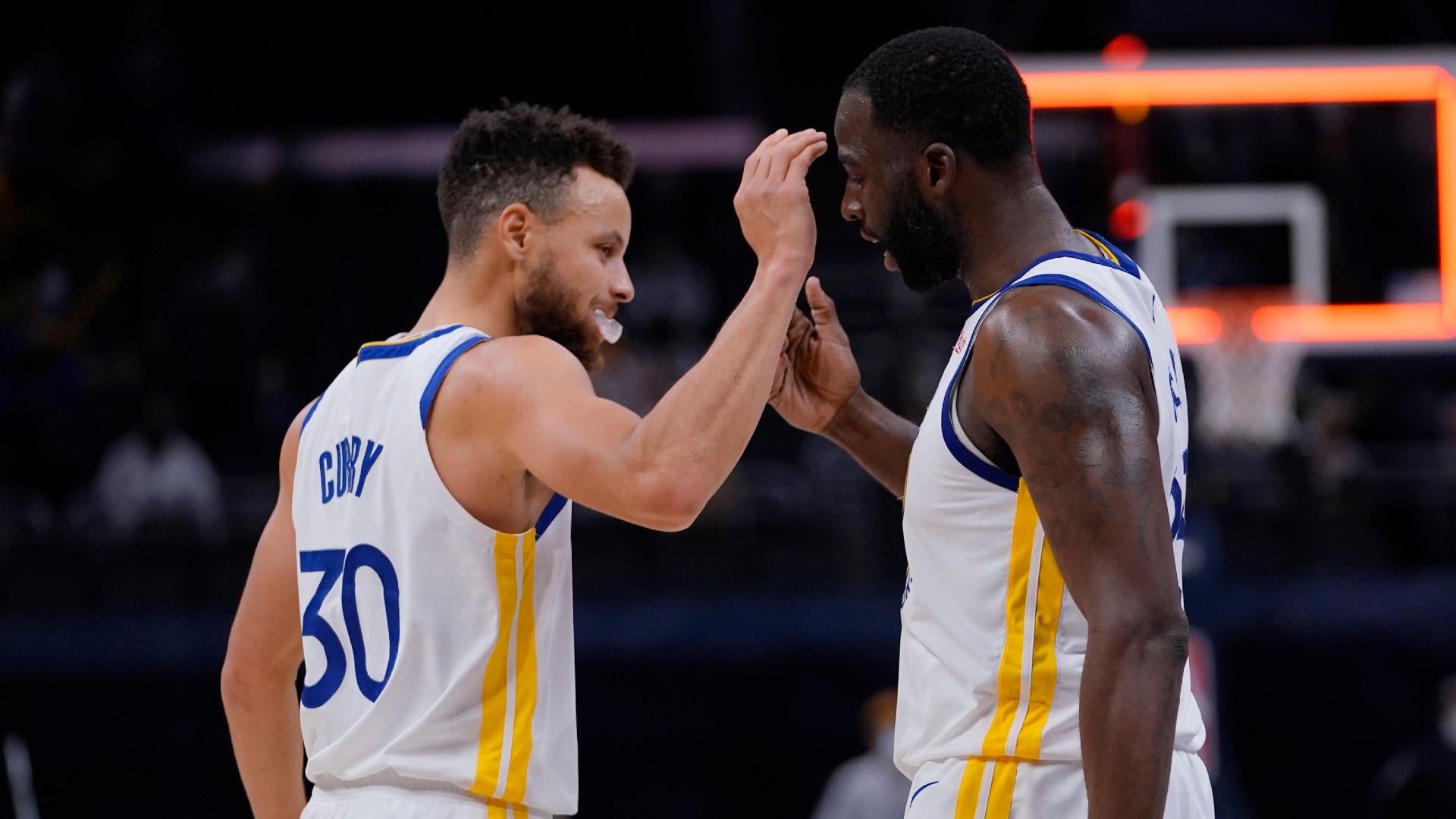 Steph Curry (18 puntos y 8 asistencias con 2-11 en triples) salió con un golpe en el último cuarto, pero eso no le impidió a Golden State Warriors encajarle a Houston Rockets su decimoctava derrota consecutiva gracias a un partidazo de Draymond Green, autor de 16 puntos, 12 rebotes y 10 asistencias. Jordan Poole fue el máximo anotador de los de California con 23 tantos. Houston contó con 25 puntos de Kevin Porter Jr. y regresó Christian Wood, que consiguió 21 puntos y 9 rebotes en 26 minutos.
Good to see @DanuelHouseJr back pic.twitter.com/ywzuZcId4z

- Houston Rockets (@HoustonRockets) March 18, 2021
Defense to offense real quick 💥

📺 @NBCSAuthentic pic.twitter.com/A74njpMyUh

- Golden State Warriors (@warriors) March 18, 2021
Memphis Grizzlies 89 - Miami Heat 85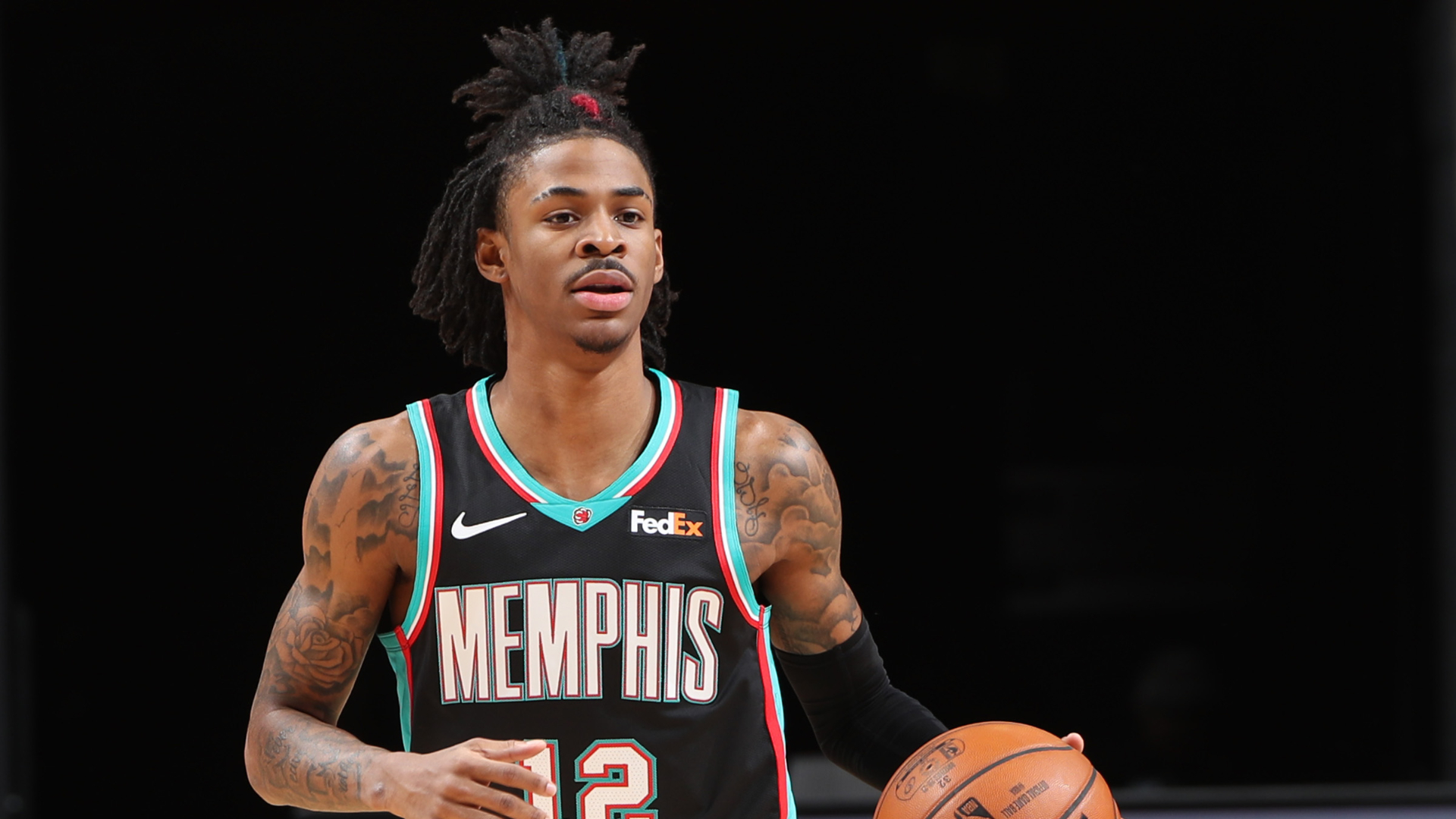 En un partido en el que los ataques de los dos equipos estuvieron apagados (menos de 36% de campo y de 24% de triples para ambos), Memphis Grizzlies logró cortar la racha ganadora del Miami Heat de Jimmy Butler (24 puntos y 7 rebotes) con 13 puntos para Kyle Anderson, Ja Morant y De'Anthony Melton.
Only right to start the St. Paddy's Day game with a 𝐠𝐫𝐞𝐞𝐧 bean. @GraysonJAllen | 📺: @GrizzliesOnFSSE pic.twitter.com/YEN6pC4vme

- Memphis Grizzlies (@memgrizz) March 18, 2021
DUNCAN DUNKIN' 🚨

Watch the @MiamiHEAT live on:
📺 FOX Sports Sun
📲 FOX Sports Go: https://t.co/FkhJ9iO5q5#HEATTwitter #NBA #MIAvsMEM pic.twitter.com/zvYJfKM5bI

- FOX Sports Sun: HEAT (@FOXSportsHEAT) March 18, 2021
Denver Nuggets 129 - Charlotte Hornets 104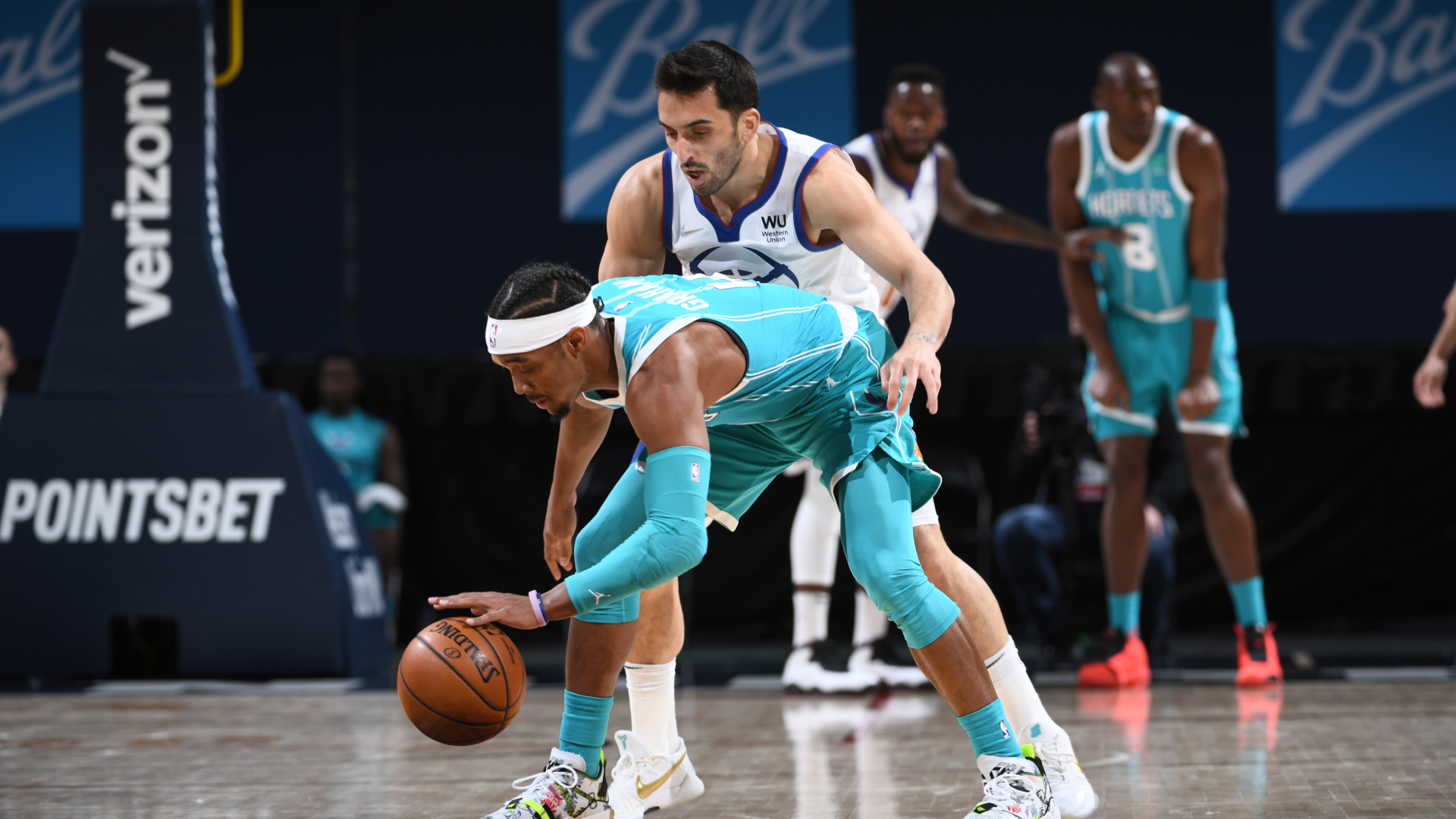 Paliza de Denver Nuggets a Charlotte Hornets en casa, liquidando el partido antes del comienzo del último cuarto. Michael Porter Jr. brilló con 28 puntos y 13 rebotes, Nikola Jokic firmó un triple-doble "tranquilo" de 12 puntos, 10 rebotes y 10 asistencias y Will Barton sigue de racha, con 23 puntos. Facundo Campazzo logró su mejor marca personal de robos y asistencias: 6 puntos, 10 asistencias y 4 robos en 25 minutos. Terry Rozier fue el líder anotador de Charlotte con 21 puntos.
𝕕𝕣𝕚𝕧𝕖 & 𝕕𝕚𝕤𝕙 pic.twitter.com/13l4kMlxop

- Denver Nuggets (@nuggets) March 18, 2021
Wasting no time knocking down the 👌!@MELOD1P ▶️ @T_Rozzay3 #AllFly | @hornets pic.twitter.com/PUNwv1xZwa

- FOX Sports: Hornets (@HornetsOnFSSE) March 18, 2021
Dallas Mavericks 105 - LA Clippers 89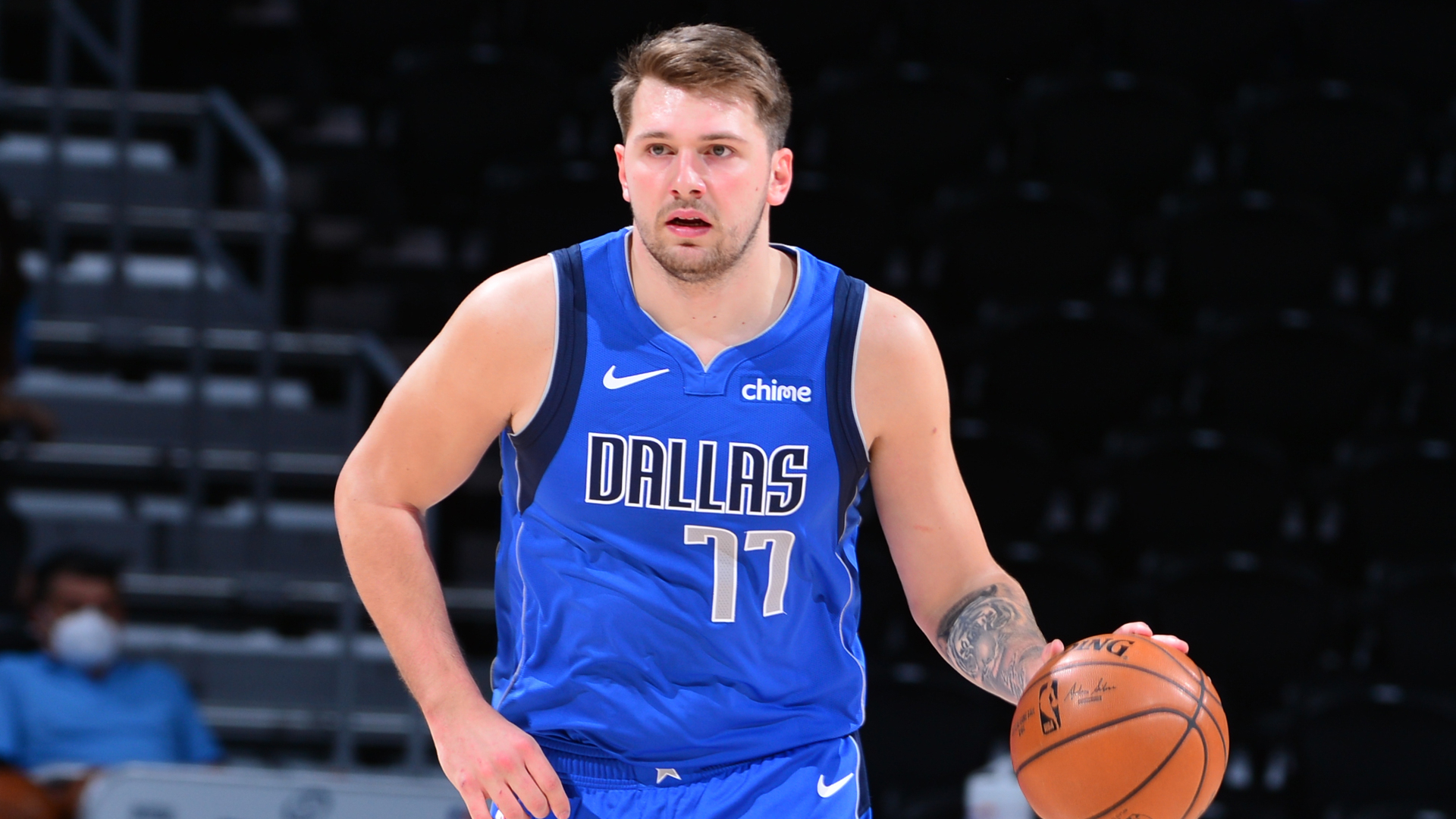 Luego de tres cuartos parejos, los Mavericks mostraron una gran cara en los 12 minutos finales, sobre todo en defensa para dejar a los Clippers en solo 18 puntos y terminar imponiéndose por 105-89. Extraordinaria actuación de Luka Doncic con 42 puntos, 9 asistencias y 6 rebotes, mientras que por los angelinos no fueron suficientes los 28 tantos de Paul George ni los 20 de Kawhi Leonard.
29 and counting... pic.twitter.com/thJEgt0D0q

- Dallas Mavericks (@dallasmavs) March 18, 2021
Tight one at the turn.

📺 @ESPNNBA | #ClipperNation pic.twitter.com/5Gn1y6HJuG

- LA Clippers (@LAClippers) March 18, 2021
Las opiniones aquí expresadas no reflejan necesariamente aquellas de la NBA o sus organizaciones.