La jornada del viernes 8 de enero de 2020 de la NBA tuvo 10 partidos y mucho entretenimiento y acción, con el ajustado triunfo de los Lakers sobre los Bulls por 117-115, los 43 puntos de Caris LeVert en la derrota de Brooklyn con Memphis o los 41 de Bradley Beal en la caída de Washington Wizards ante Boston Celtics y también las remontadas de Golden State Warriors, Charlotte Hornets y Oklahoma City Thunder.
Pero hablando de remontadas y de grandes actuaciones individuales, la de Detroit Pistons contra Phoenix Suns con Jerami Grant como protagonista merece ser destacada. El alero de Detroit logró la mejor cifra anotadora de su carrera con 31 puntos (10-15 en tiros de campo), además tomó 10 rebotes y su equipo le remontó una diferencia de 23 unidades a Phoenix para terminar ganando en tiempo suplementario.
A continuación, toda la información de la jornada, con estadísticas y las mejores jugadas:
La temporada 2020-2021 está aquí, el NBA League Pass es tu lugar para mirar la acción, y ahora lo puedes hacer gratis por aquí. ✅ 7 días de prueba sin cargo ✅ Partidos en vivo y on demand ✅ La oportunidad de mirar todo en tu dispositivo favorito.
Detroit Pistons 110 - Phoenix Suns 105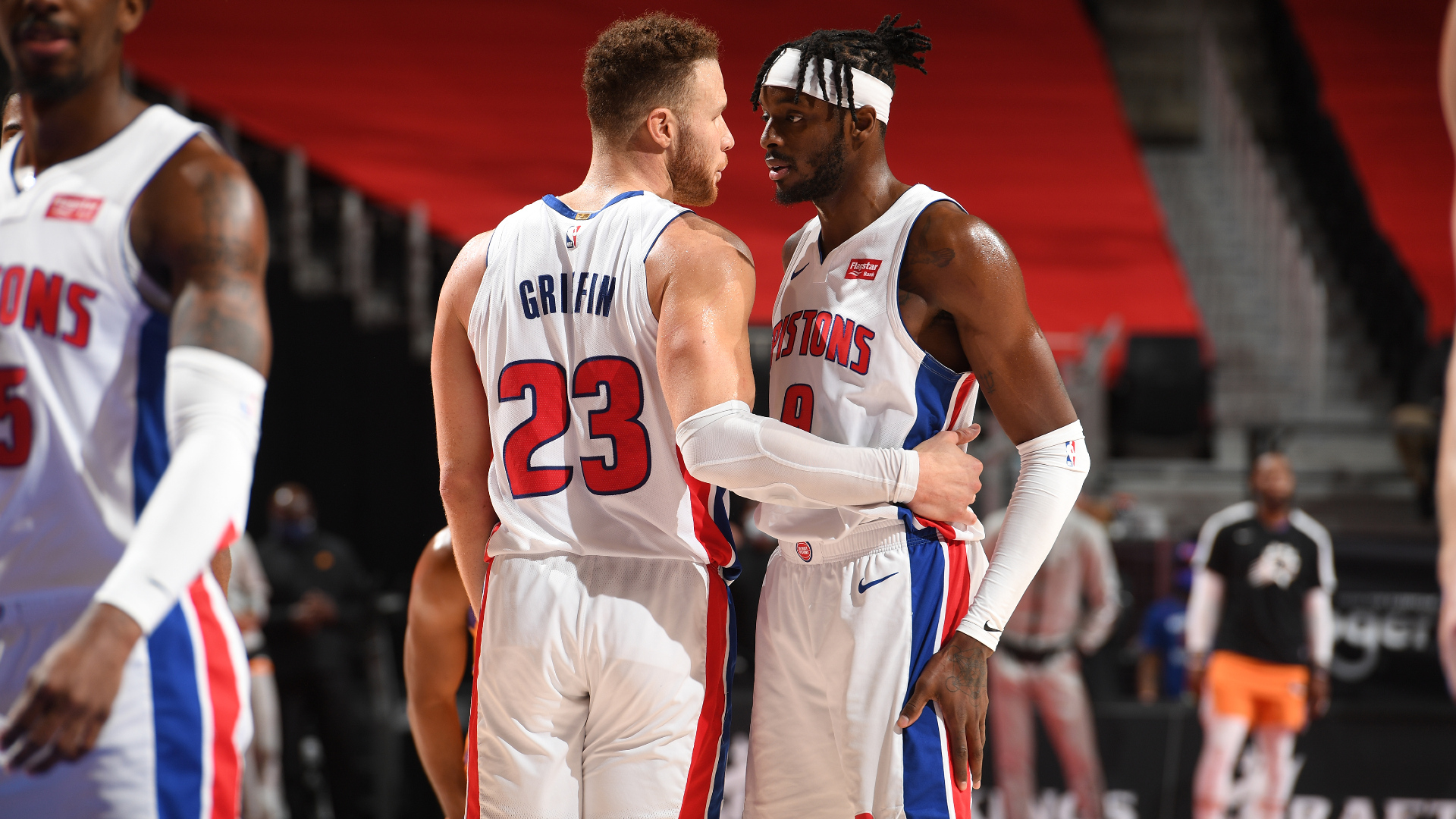 Con producción estelar de Jerami Grant (31 puntos y 10 rebotes), Detroit Pistons dio la sorpresa: llegaba en el último lugar del Este a enfrentar a Phoenix Suns, el líder del Oeste, pero ganó por 110-105 en tiempo suplementario tras haber ido perdiendo por 23 puntos. Blake Griffin logró un doble-doble de 16 puntos y 12 rebotes. Devin Booker, que falló lo que podría haber sido el tiro ganador para Phoenix, sumó 23 puntos y Langston Galloway anotó 17 desde el banco con 5-8 en triples.
BOOM!!

How about Langston Galloway folks? pic.twitter.com/Ogt3yGSBEw

- FOX Sports Arizona (@FOXSPORTSAZ) January 9, 2021
Finish the play 💪💪@JeramiGrant pic.twitter.com/6pNPQjET0d

- Detroit Pistons (@DetroitPistons) January 9, 2021
Boston Celtics 116 vs. Washington Wizards 107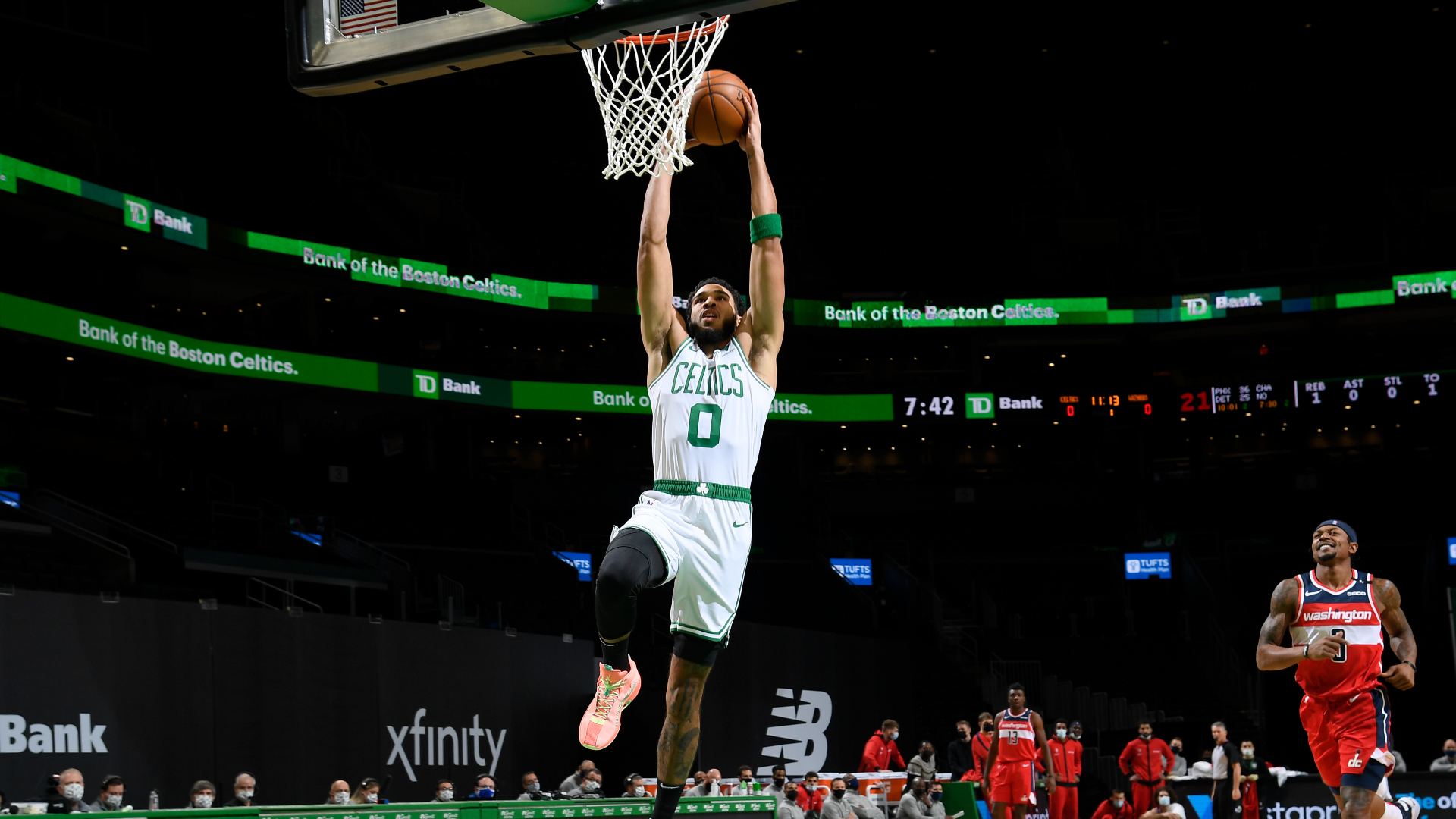 Aunque tuvo muchas bajas (Kemba Walker, Tristan Thompson, Grant Williams, Robert Williams III y Romeo Langford), Boston Celtics aguantó la tormenta anotadora de Bradley Beal (41 puntos) y ganó por 116-107 con 32 puntos de Jayson Tatum y 27 tantos de Jaylen Brown. Primer buen partido de Tacko Fall en la NBA, con 4 puntos, 8 rebotes y 3 tapones desde el banco en 19 minutos. Flojo rendimiento de Russell Westbrook: 12 puntos, 8 asistencias, 4 rebotes, 7 pérdidas y 4-16 en tiros de campo.
Russ tried it on Tacko Fall 😬 pic.twitter.com/ccbTVOL74w

- Bleacher Report (@BleacherReport) January 9, 2021
Bradley Beal (41 PTS) drops 40+ for the 2nd consecutive game. pic.twitter.com/CcHRxZM1kS

- NBA (@NBA) January 9, 2021
Oklahoma City Thunder 101 - New York Knicks 89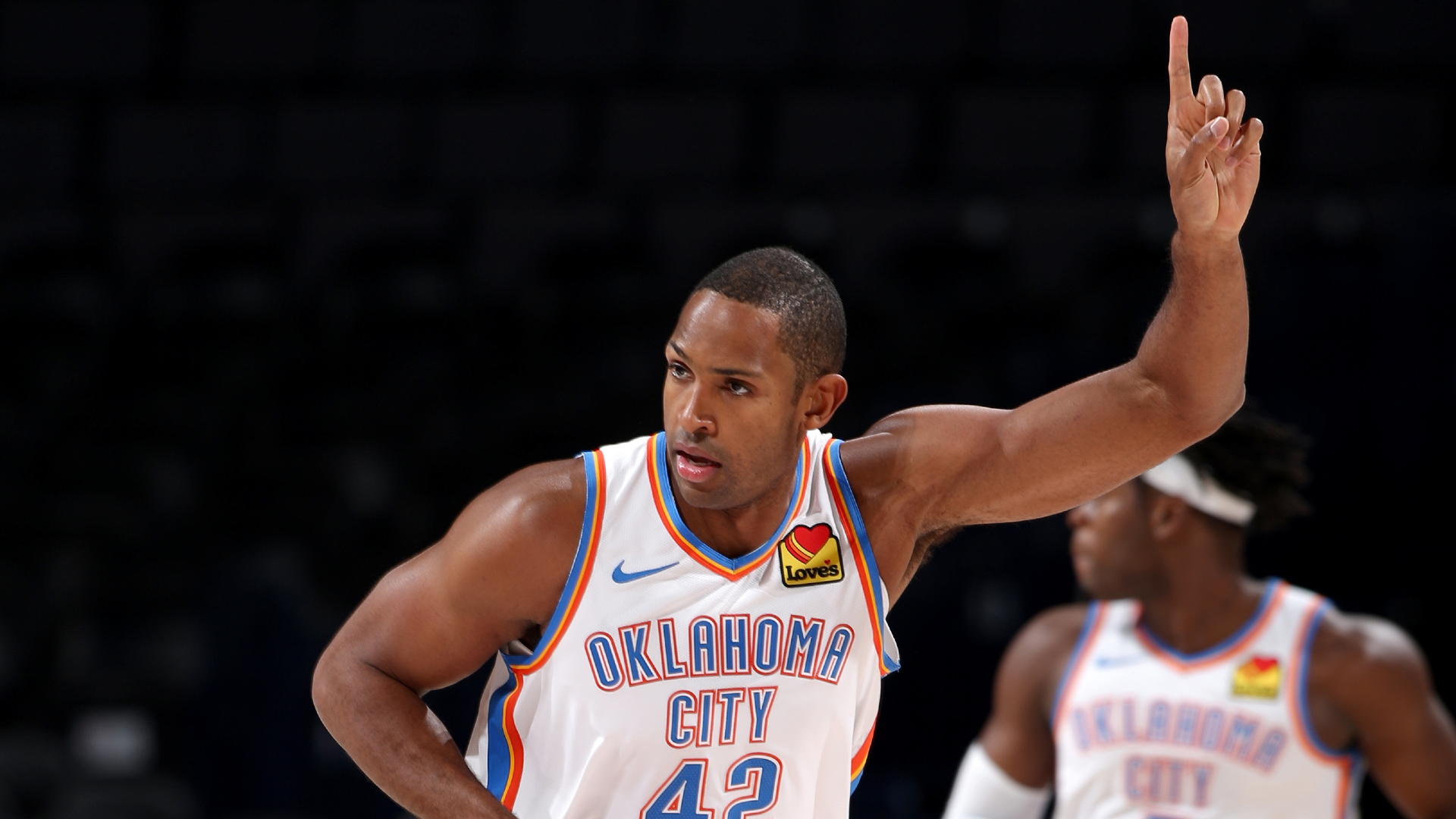 La racha de tres victorias consecutivas de New York Knicks llegó a su fin con una derrota por 101-89 en casa ante Oklahoma City Thunder a pesar de haber ganado 24-13 el primer cuarto. Los tiros de los neoyorquinos dejaron de entrar (35,8% de campo) y los 25 puntos, 10 rebotes y 7 asistencias de Shai Gilgeous-Alexander y los 23 puntos y 11 rebotes de Hamidou Diallo fueron demasiado para ellos, también dominados en los rebotes por 62-48. RJ Barrett anotó 19 puntos y Julius Randle finalizó con 18 tantos y 12 rebotes.
Mitch with the alley-oop slam 😤 pic.twitter.com/48bkf8rags

- NEW YORK KNICKS (@nyknicks) January 9, 2021
Shai (25 PTS, 10 REB, 7 AST) and Hamidou Diallo (23 PTS, 11 REB) power the @okcthunder at MSG. pic.twitter.com/DolzG5QtmY

- NBA (@NBA) January 9, 2021
Charlotte Hornets 118 - New Orleans Pelicans 110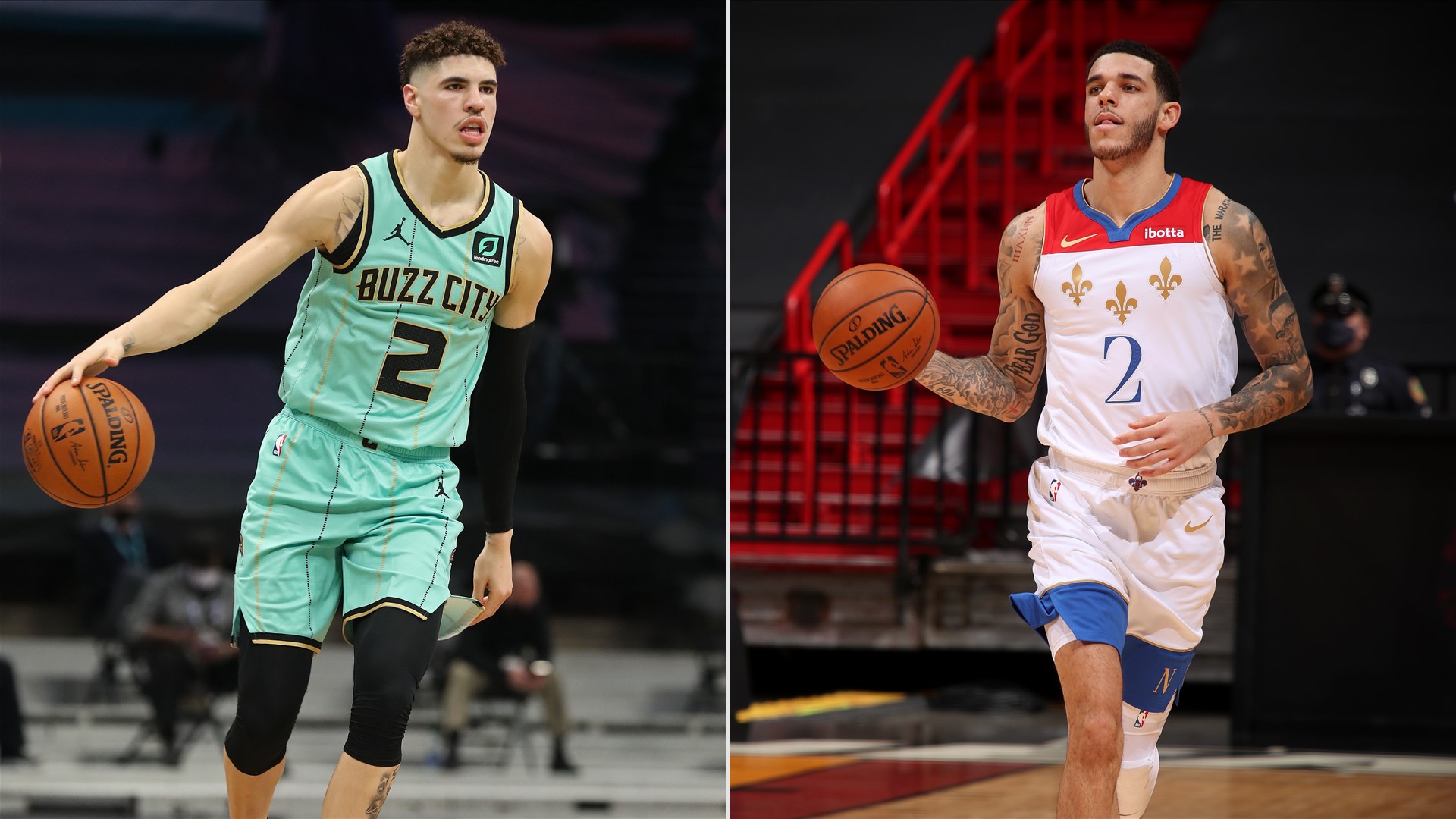 LaMelo, el más joven de los Ball, se quedó con el primer duelo contra su hermano Lonzo. El novato terminó con 12 puntos, 11 rebotes y 9 asistencias, a apenas una asistencia de ser el jugador de menor edad en conseguir un triple-doble en la historia de la NBA, y su equipo ganó por 118-110 remontando una desventaja de casi 20 puntos. Gordon Hayward se lució en la segunda mitad, con 22 tantos para finalizar con 26. En los Pelicans, 26 fueron los puntos que sumó Zion Williamson con 12-22 en tiros de campo y entre Josh Hart y JJ Redick agregaron 36 puntos desde el banco.
Zion going UP to slam down the lob 💪@pelicansnba | #WontBowDown pic.twitter.com/E99ITmjU2J

- FOXSports NewOrleans (@FOXSportsNOLA) January 9, 2021
Gordon Hayward scores 14 of his 26 PTS in the 4th to lift the @hornets. #AllFly pic.twitter.com/gKLzjLi9pP

- NBA (@NBA) January 9, 2021
Houston Rockets 132 vs. Orlando Magic 90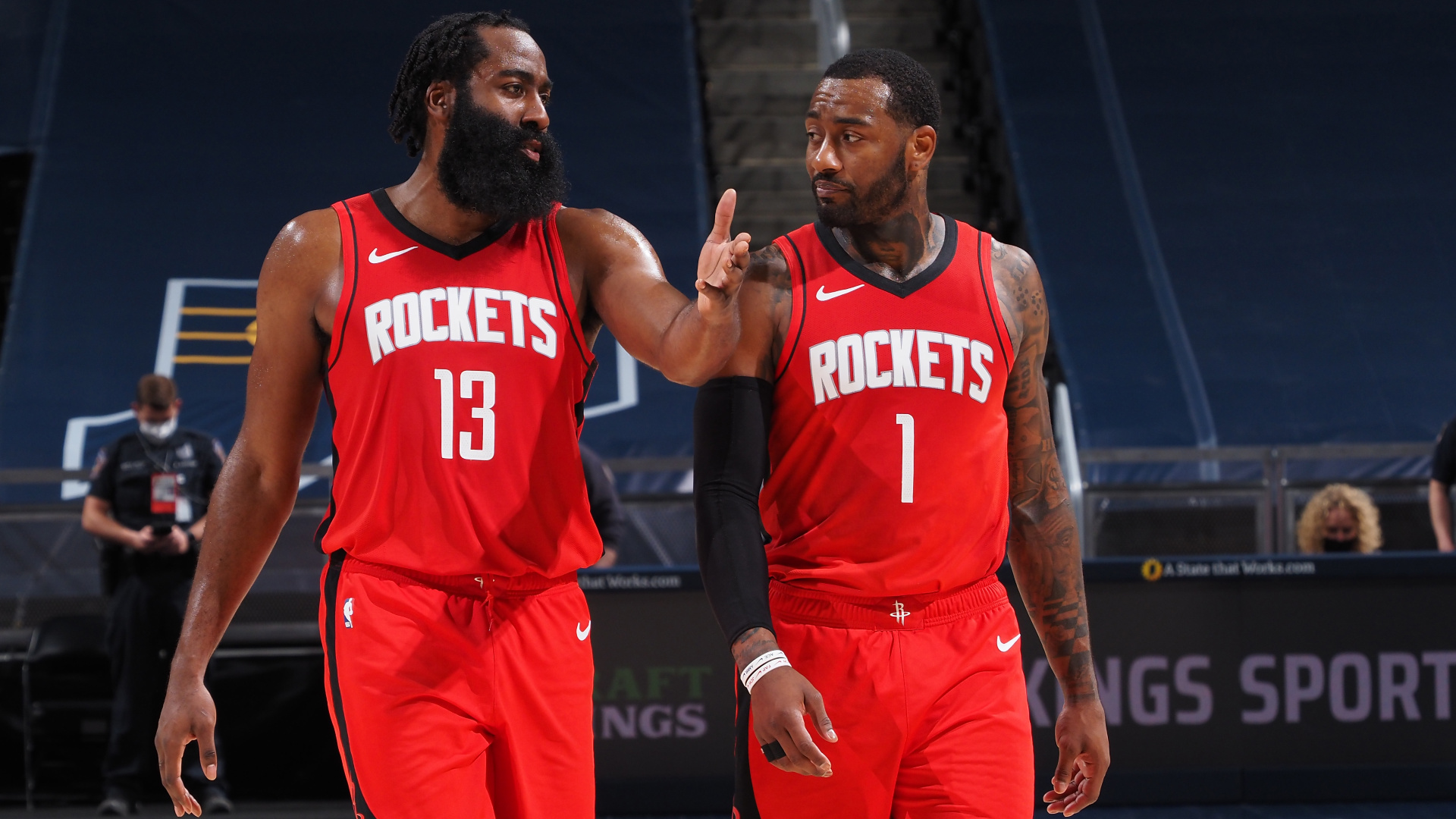 Orlando Magic fue a Houston sin Aaron Gordon, Evan Fournier, Markelle Fultz, Chuma Okeke y Michael Carter-Williams y poco pudo hacer contra los Rockets: perdió por 132-90 a pesar de 22 puntos y 12 rebotes de Nikola Vucevic. Christian Wood terminó con 22 puntos y 15 rebotes y otros cuatro jugadores de Houston, incluidos John Wall y James Harden, sumaron 14 o 15 tantos. Houston convirtió 22 triples contra 8 de Orlando.
Beard vision 🎯 pic.twitter.com/2bKFWt0KKC

- Bleacher Report (@BleacherReport) January 9, 2021
KHEMING THROUGH@Khem_Birch | #MagicTogether pic.twitter.com/KbJp08iQhj

- Orlando Magic (@OrlandoMagic) January 9, 2021
Memphis Grizzlies 115 vs. Brooklyn Nets 110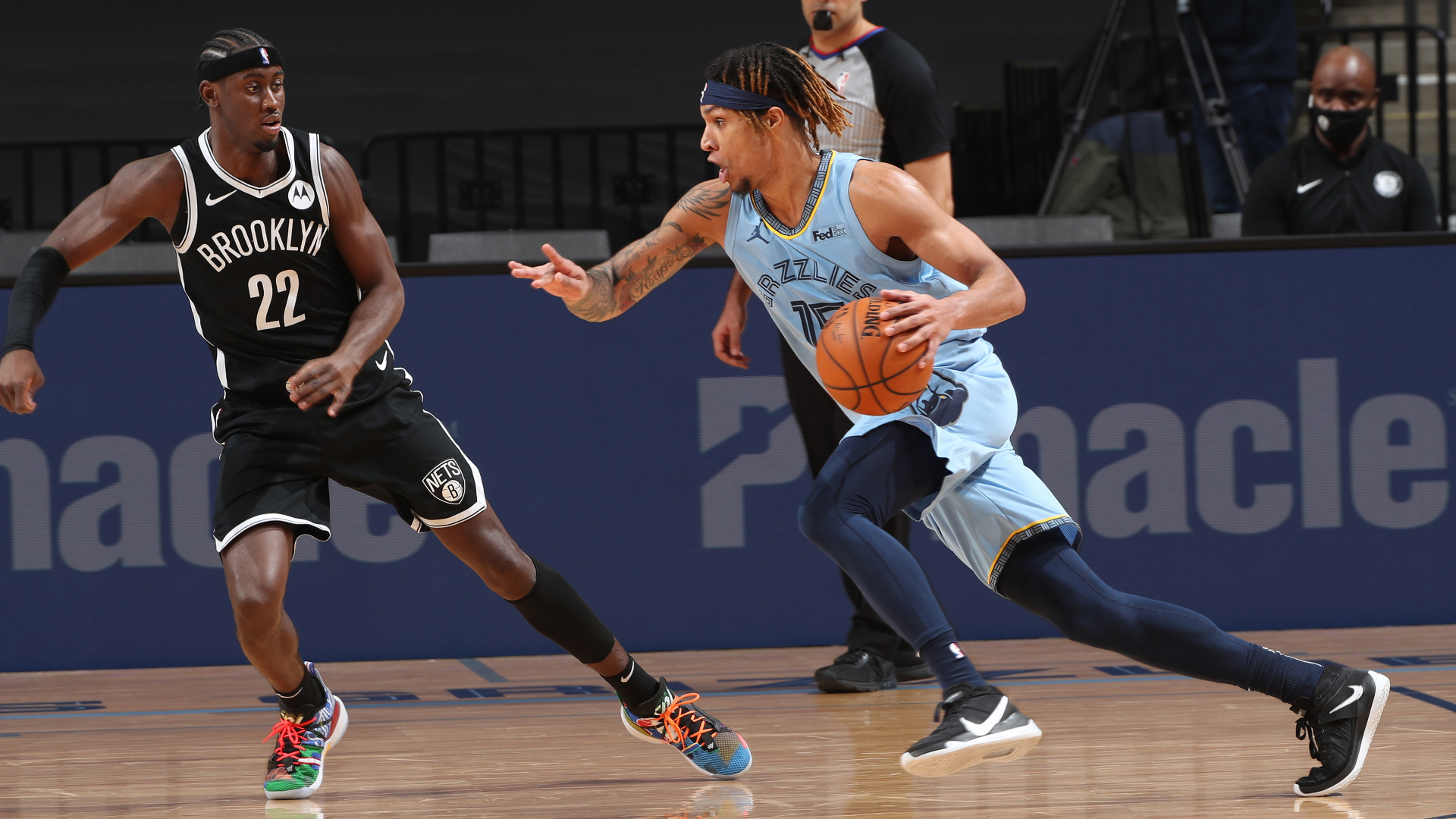 Memphis Grizzlies tiene un récord de 3-6 en la 2020-2021, pero puede alardear con que venció dos veces a Brooklyn Nets en sus dos enfrentamientos con los neoyorquinos. Esta vez fue con 24 puntos del canadiense Dillon Brooks y 21 tantos del también canadiense Brandon Clarke para superar a los 43 tantos, 6 rebotes y 5 asistencias de Caris Levert en unos Nets sin Kevin Durant ni Kyrie Irving.
Mr. Do Something did something. 👀@DeAnthonyMelton | #GrindCity pic.twitter.com/wnWIYlxSMD

- FOX Sports Grizzlies (@GrizzliesOnFSSE) January 9, 2021
VERT AND 1 pic.twitter.com/pfBe76EB5R

- Brooklyn Nets (@BrooklynNets) January 9, 2021
Utah Jazz 131 - Milwaukee Bucks 118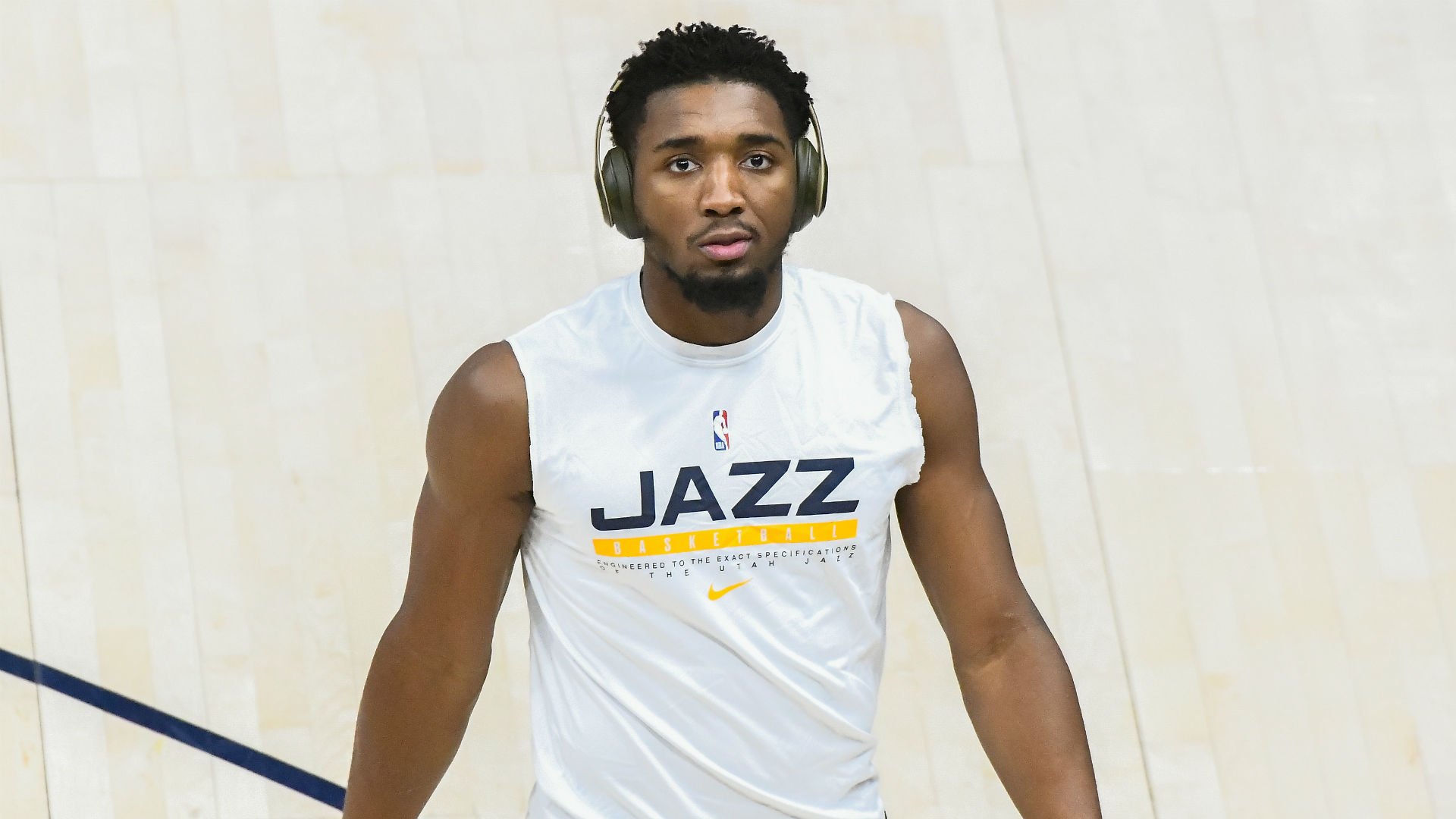 Fue noche de récord para Utah: anotaron 25 triples, cifra máxima en la historia de la franquicia, en 53 intentos para superar a Milwaukee Bucks por 131-118 como visitantes. Donovan Mitchell sumó 32 puntos, Jordan Clarkson aportó 26 desde el banco y otros tres jugadores superaron las 16 unidades. Así vencieron a unos Bucks con 35 puntos de Giannis Antetokounmpo y 31 y 10 rebotes de Khris Middleton.
All in on the sauce.#FearTheDeer pic.twitter.com/jSdYIh4agF

- Milwaukee Bucks (@Bucks) January 9, 2021
The @utahjazz knock down a franchise-record 25 triples en route to defeating Milwaukee. pic.twitter.com/UpO4xQiRqg

- NBA (@NBA) January 9, 2021
Golden State Warriors 115 - LA Clippers 105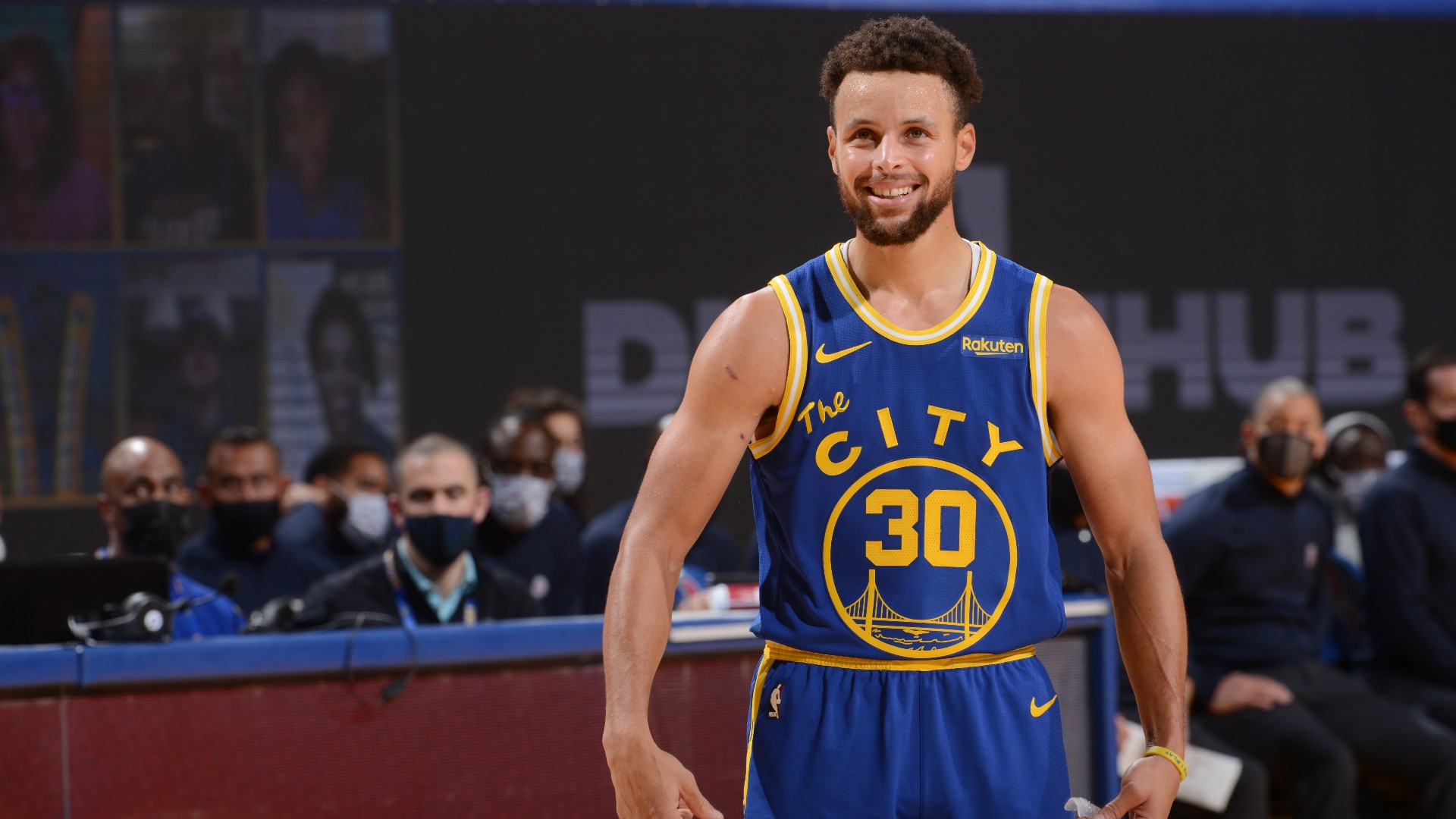 Cuando Steph Curry está encendido, no hay nada ni nadie que pueda detenerlo. El base de Golden State Warriors convirtió 9 de sus 12 intentos de triple, terminó con 38 puntos y 11 asistencias en su segundo doble-doble de la temporada y fue la clave para que su equipo remonte una diferencia de 21 puntos en la segunda mitad contra LA Clippers. Paul George sumó 25 puntos y Kawhi Leonard 24, pero los Clippers fueron limitados a 40 tantos en la segunda parte con apenas 18 en el último cuarto. Andrew Wiggins fue el mayor ladero de Curry, con 16 puntos. Serge Ibaka terminó con 19 tantos y 7 rebotes.
Can't knock the hustle.@patbev21 | #ClipperNation pic.twitter.com/1TjoPzikZz

- LA Clippers (@LAClippers) January 9, 2021
Curry y esa mecánica perfecta de 3️⃣#ClipperNation 24#DubNation 10#NBAxESPN pic.twitter.com/eK0xs48nQc

- NBA Latam (@NBALatam) January 9, 2021
Los Angeles Lakers 117 - Chicago Bulls 115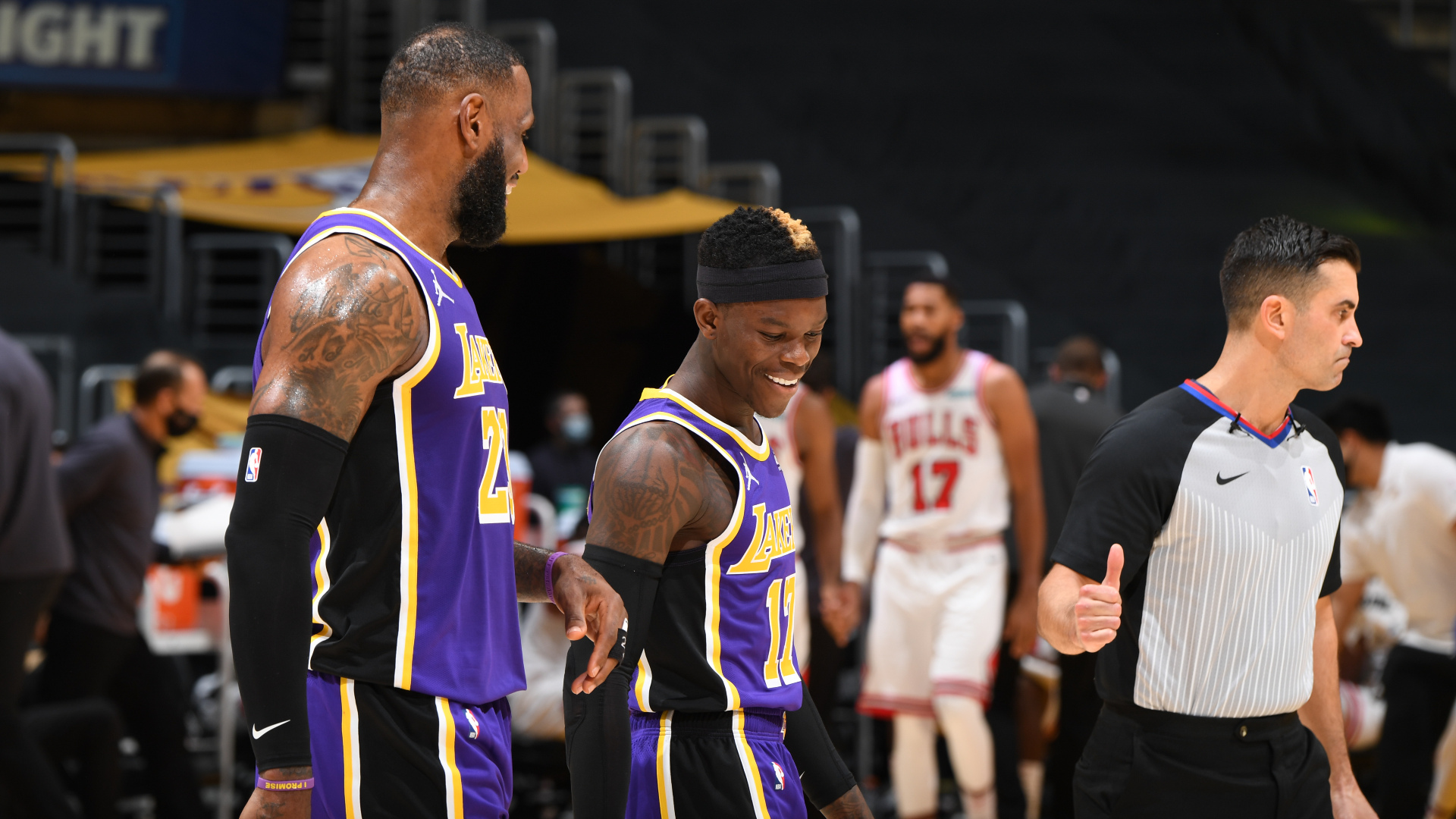 Ajustado triunfo en casa para los Lakers, por una diferencia muy pequeña sobre los Bulls en un partido que estuvo igualado casi de principio a fin y que pudo haber tenido otra historia si Zach LaVine no fallaba un tiro a cinco segundos del final. El hombre de Chicago se lució con 38 puntos, pero la victoria fue para los 27 tantos, 7 rebotes y 7 asistencias de LeBron James y los 17 puntos y 14 rebotes de Montrezl Harrell. Marc Gasol jugó 19 minutos, con 6 puntos, 4 asistencias y 4 tapones.
LeBron's 28 PTS, 7 REB, 7 AST moves the @Lakers to 7-3 on the season. #LakeShow pic.twitter.com/lSaeI24JQd

- NBA (@NBA) January 9, 2021
Grab your popcorn, Zach LaVine is going off.@NBCSChicago | @ZachLaVine pic.twitter.com/ATQV7Uz6m4

- Chicago Bulls (@chicagobulls) January 9, 2021
Toronto Raptors 144 - Sacramento Kings 123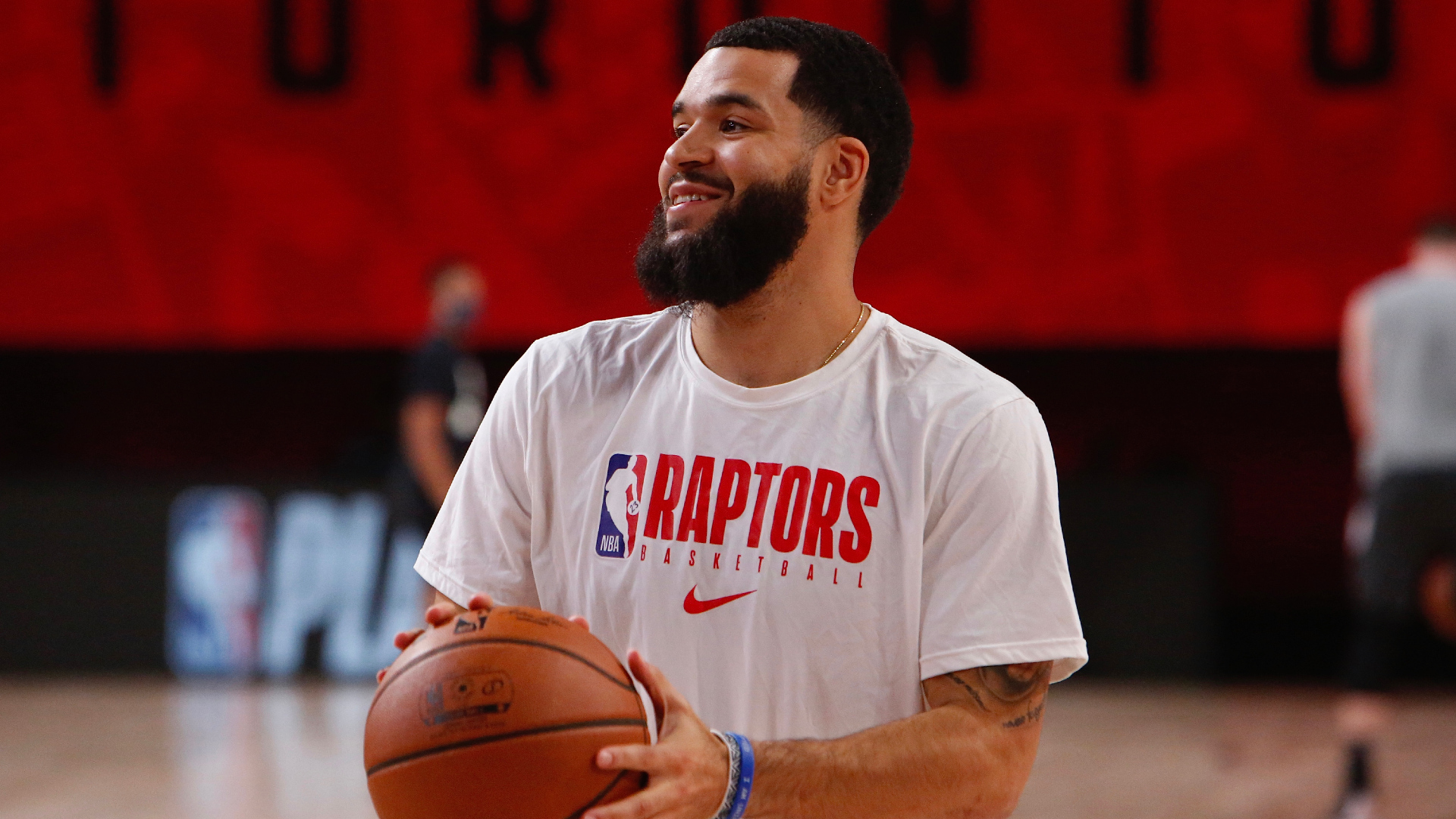 No estuvo Kyle Lowry y Toronto no lo sintió porque tuvo una noche perfecta con su tiro exterior: los Raptors encestaron 20 triples en 39 intentos para un 51% de efectividad y vencieron a Sacramento Kings por 144-123 con 34 puntos de Fred VanVleet y 23 tantos y 10 rebotes de Chris Boucher, que salió como suplente a pesar de la ausencia de Aron Baynes (el titular fue Alex Len). De'Aaron Fox sumó 23 puntos para Sacramento.
𝑩𝒓𝒆𝒂𝒌𝒐𝒖𝒕 🦊 pic.twitter.com/4PQgqzxVes

- Sacramento Kings (@SacramentoKings) January 9, 2021
Brand new ball game pic.twitter.com/kmkkrQXFIE

- Toronto Raptors (@Raptors) January 9, 2021
Las opiniones aquí expresadas no reflejan necesariamente aquellas de la NBA o sus organizaciones.