Russell Westbrook consiguió su primer triple-doble con Houston Rockets y así rebasó a Magic Johnson en triples decenas. Vencieron por 126 a 123 a los New Orleans Pelicans, que han caído en los primeros tres juegos que han disputado en la campaña. Además, James Harden lideró en puntos a los texanos con 29, 5 asistencias y 4 tablas.
RT FOR WESTBROOK!

💥 Triple-Double
💥 28 points / 10 rebounds / 13 assists
💥 Passes Magic Johnson for 2nd most triple-double in NBA history. pic.twitter.com/NwzgmIuScd

- Houston Rockets (@HoustonRockets) October 27, 2019
🚀 @russwest44 moves up to 2nd all-time in triple-doubles with 28 PTS, 13 AST, 10 REB in the @HoustonRockets win! #KiaTipOff19 #OneMission pic.twitter.com/NpsTgdJezO

- NBA (@NBA) October 27, 2019
Westbrook y otra triple-decena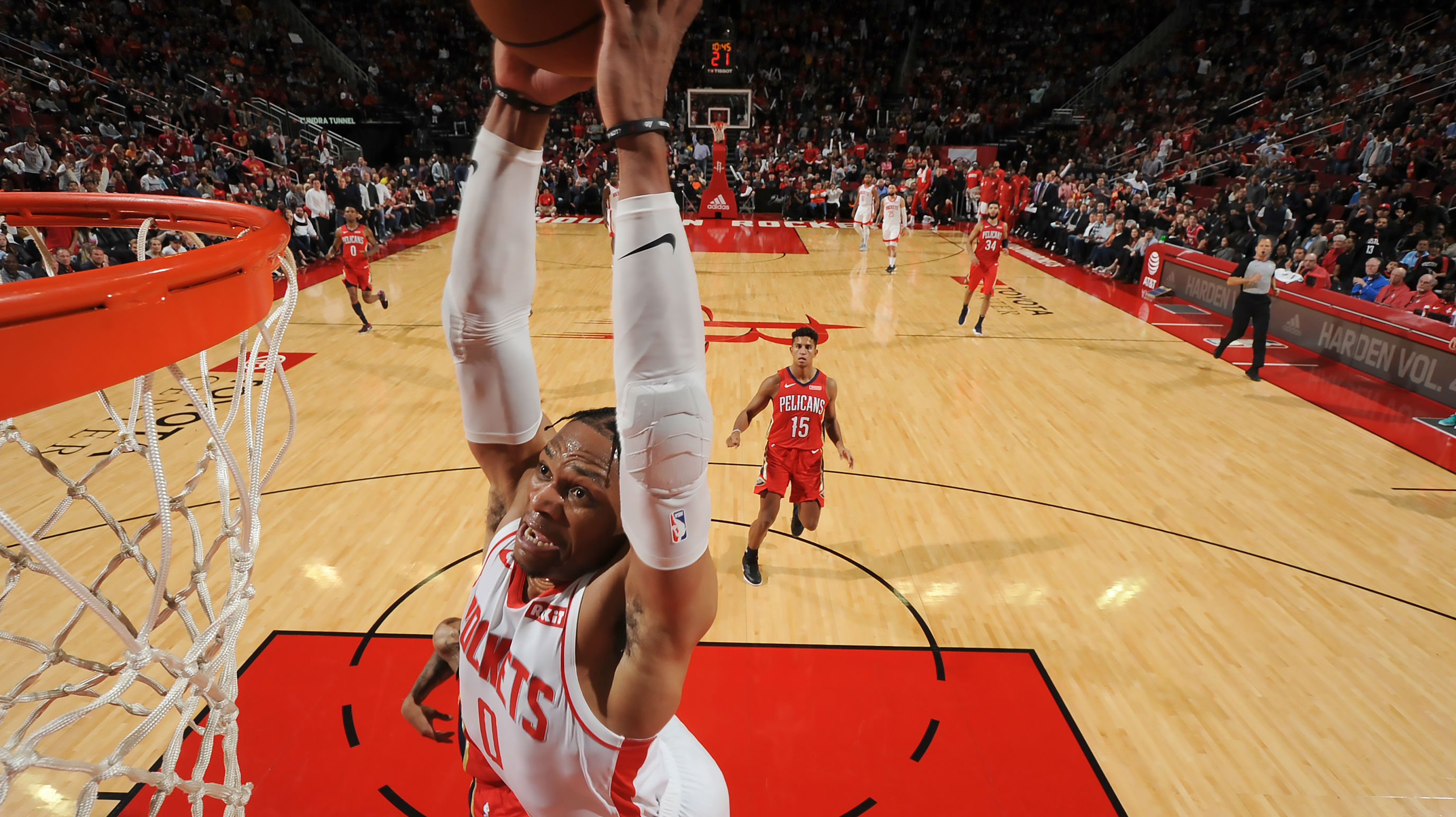 Con un triple-doble más, Russell Westbrook rebasó a Magic Johnson en la lista de más triples-decenas en la historia de la NBA, para colocarse en el segundo lugar, solamente por detrás de Oscar Roberston con 181. El ocho veces All-Star finalizó con 28 puntos, 13 asistencias y 10 rebotes.
PJ Tucker le siguió con 16 tantos más, Danuel House Jr. con 15, así como Clint Capela.
| | |
| --- | --- |
| Jugador | Triples-dobles |
| Oscar Robertson | 181 |
| Russell Westbrook | 139 |
| Magic Johnson | 138 |
| Jason Kidd | 107 |
| LeBron James | 81 |
¿Alarmas para New Orleans?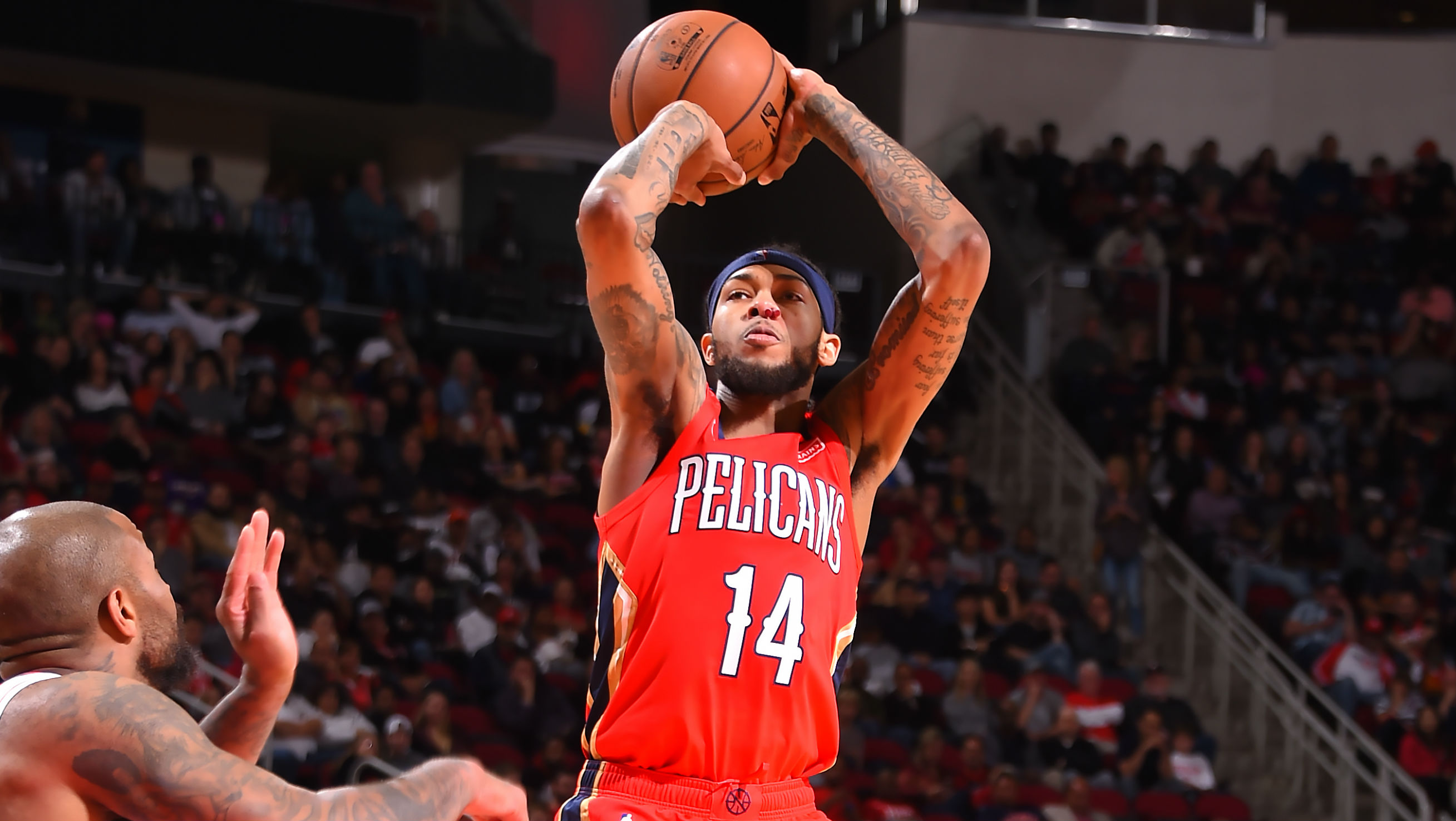 Tres partidos y tres descalabros en el inicio del curso 2019-2020. Zion Williamson se perderá de 6 a 8 semanas debido a que se sometió a una cirugía para reparar un menisco lateral desgarrado de la rodilla derecha.
En el juego inaugural enfrentaron a los Raptors, con los que cayeron por 130-122. Luego se vieron la cara ante los Mavericks, rival de conferencia, contra los que perdieron por 123-116.
Hoy, así como ha pasado en los duelos anteriores, tuvieron altibajos que les costó el partido por apenas tres unidades.
Han dejado buenas cosas, como Brandon Ingram liderándolos en puntos, pero necesitan no bajar el ritmo para que en los últimos minutos no lleguen con desventaja.
Siguientes juegos:
Pelicans vs. Warriors - 28 de octubre
Rockets vs. Thunder - 28 de octubre
Las opiniones aquí expresadas no reflejan necesariamente aquellas de la NBA o sus organizaciones.