Boston Celtics actualizó el estatus de Gordon Hayward para el tercero de la serie contra Miami Heat a "cuestionable", lo que abre la posibilidad para que vuelva después de que sufriera un esguince grado 3 en el tobillo derecho en el primer partido de los Playoffs.
"No estuvo en nuestro entrenamiento normal. Se vio bien mientras estuvo, pero hay una gran diferencia entre hacer eso y entrar a un duelo. No sé qué significa eso oficialmente, pero él está yendo hacia adelante, se está poniendo mejor", dijo el entrenador Brad Stevens sobre Hayward el lunes 14 de septiembre.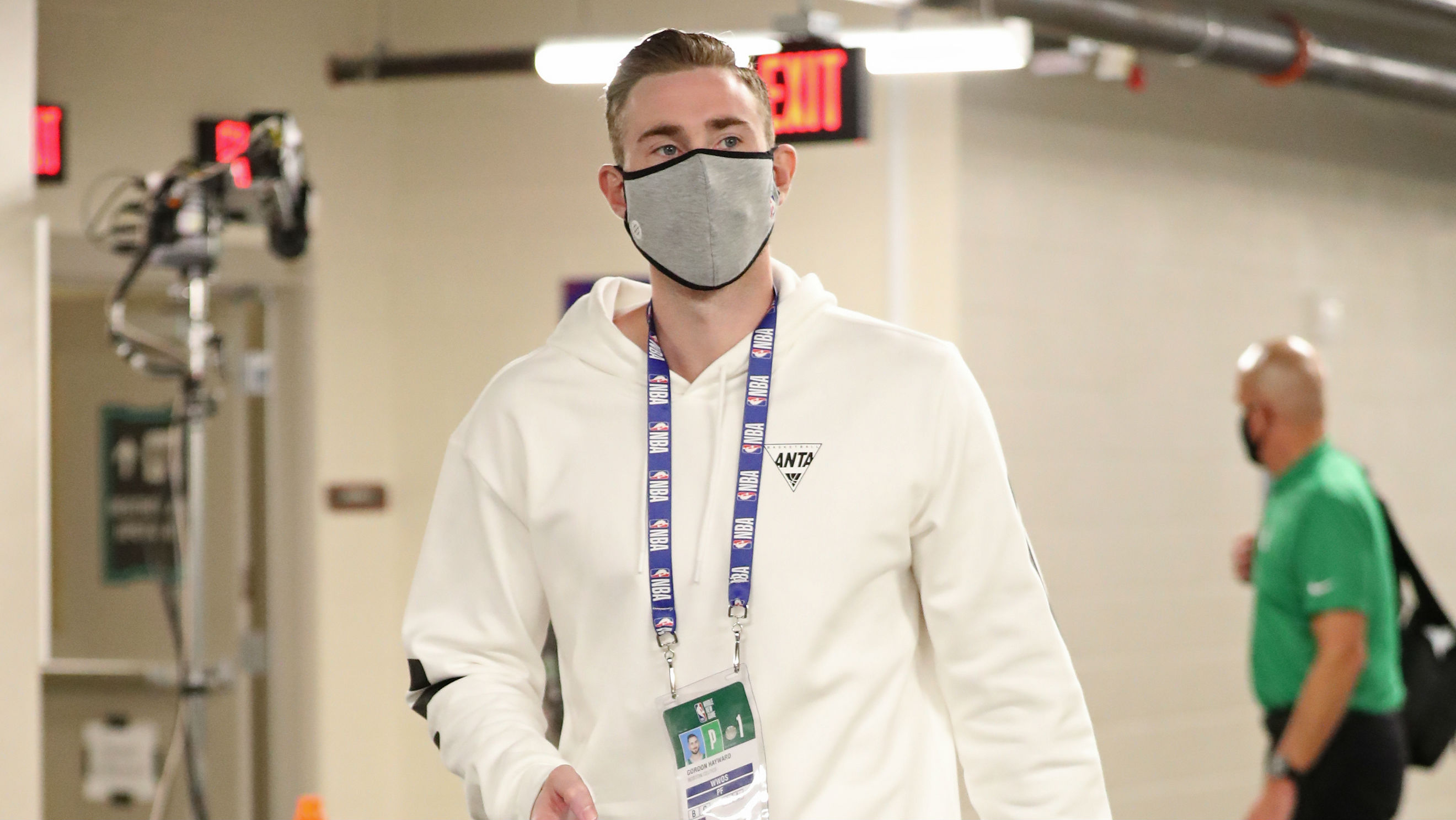 Fue el 17 de agosto cuando Hayward se torció el tobillo derecho, en el último cuarto del primer partido en la Primera Ronda contra Philadelphia 76ers, tras firmar números de 12 puntos, 4 rebotes, 4 robos y 3 asistencias.
Y de acuerdo a Adrian Wojnarowski de ESPN, Boston está muy optimista de que vuelva para el tercer encuentro contra el Heat.
Barring a setback in pregame warmups, there's significant optimism within the Celtics that forward Gordon Hayward (right ankle sprain) will be active to play in Game 3 vs. Miami tonight, sources tell ESPN. After missing a month, Hayward offers a sizable boost for Boston's bench.

- Adrian Wojnarowski (@wojespn) September 19, 2020
#NEBHInjuryReport for Game 3:

Javonte Green (right knee surgery) - PROBABLE
Gordon Hayward (right ankle sprain) - QUESTIONABLE
Romeo Langford (right adductor strain) - OUT

- Boston Celtics (@celtics) September 18, 2020
Para los primeros dos encuentros de la serie en contra de Miami fue descartado, pero la actualización que hubo significa que el ex jugador de Utah Jazz está progresando y hay posibilidades de que para el tercer partido esté de vuelta, algo necesario para un Boston que pierde por 2-0.
Hayward promedió 17,5 puntos, 6,7 rebotes y 4,1 asistencias en 52 encuentros de la temporada regular 2019-2020.
Las opiniones aquí expresadas no reflejan necesariamente aquellas de la NBA o sus organizaciones.