No quedan dudas. El tiro de Jeremy Lamb -- con el que los Charlotte Hornets vencieron a Toronto Raptors en la última jugada de visitante -- es fácilmente el mejor tiro de la temporada 2018-19 y quizás uno de los mejores de los últimos tiempos. Volvamos a verlo:
WE. HAVE. NO. WORDS. 🤯

JEREMY LAMB WITH THE HALF-COURT BUZZER BEATER TO WIN. THE. GAME!!!!! #hornets30 @TISSOT pic.twitter.com/VOUnXMhZCv

- Charlotte Hornets (@hornets) 25 de marzo de 2019
Intentaré desglosar lo sucedido en pocas líneas.
Con apenas 3,1 segundos en el reloj, Charlotte debía reponer desde el costado tras el último tiempo fuera pedido por James Borrego. Es decir, esta sería su última bala.
Todavía no queda claro si la jugada fue diseñada para Lamb o Kemba Walker, ya que los dos hacen la misma trayectoria para recibir el balón, atrayendo a dos de los mejores defensores de los Raptors al mismo lugar: Pascal Siakam y Kawhi Leonard.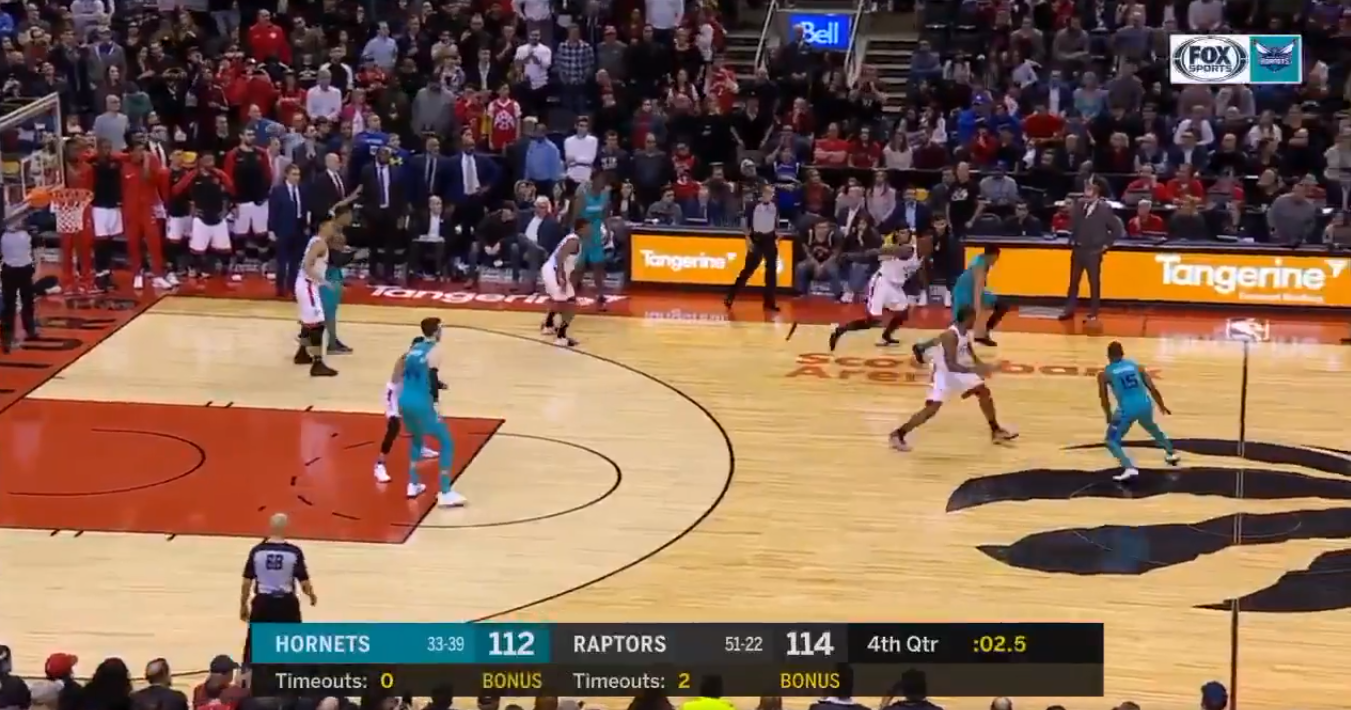 Siakam le alacanza a tocar la pelota a Lamb, por lo que Jeremy, con apenas 1,6 segundos vuelve a tomar posesión pero en su propio campo. Kemba se aleja para que Kawhi no se interponga sabiendo que la única opción es que Lamb dispare desde allí.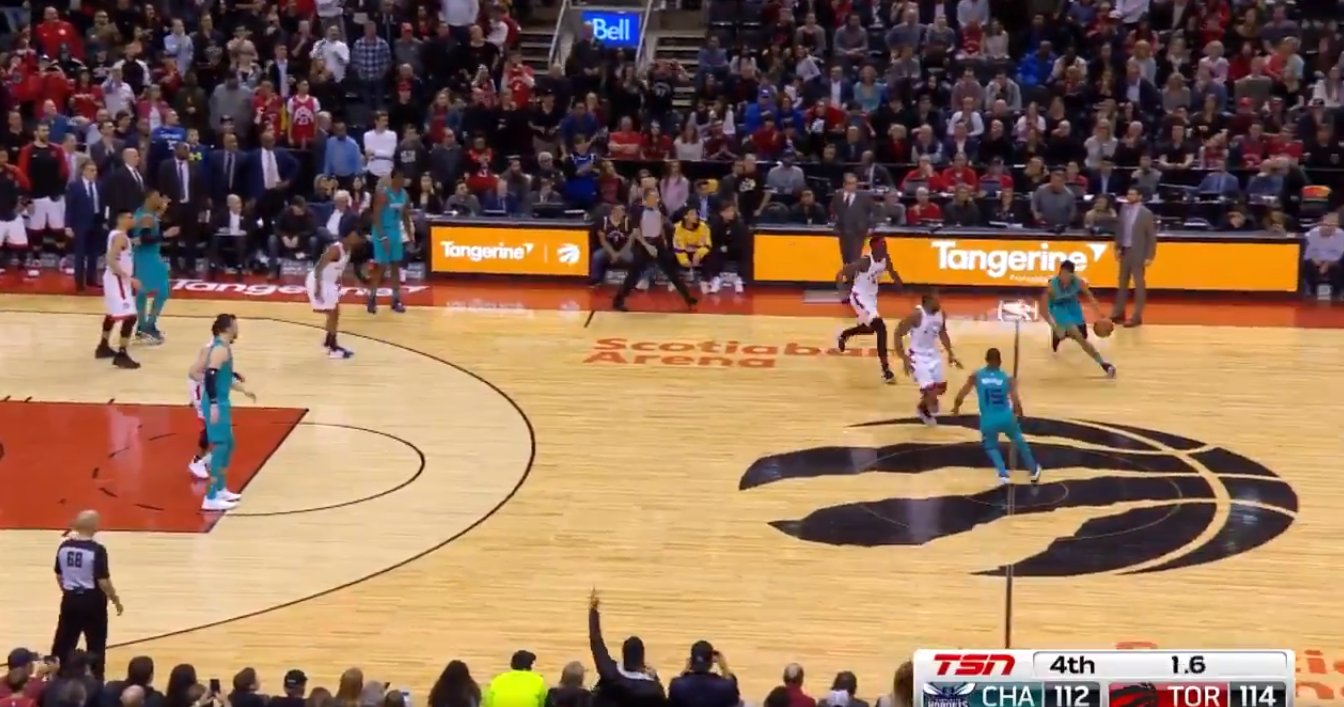 El resto es historia. Este tiro ganador de Lamb es el segundo más largo de la historia de la NBA luego de que Tyreke Evans en la temporada 2000-01 lo haga desde apenas un pie más atrás.
WE. HAVE. NO. WORDS. 🤯

JEREMY LAMB WITH THE HALF-COURT BUZZER BEATER TO WIN. THE. GAME!!!!! #hornets30 @TISSOT pic.twitter.com/VOUnXMhZCv

- Charlotte Hornets (@hornets) 25 de marzo de 2019