Después del sorprendente triunfo de Washington Wizards ante Boston Celtics, la jornada de este domingo 14 de febrero de la NBA siguió con mucha acción y con más sorpresas. Oklahoma City Thunder, penúltimo en la Conferencia Oeste, con una racha de tres derrotas consecutivas y sin su estrella principal, Shai Gilgeous-Alexander, además de otras bajas importantes como George Hill y Théo Maledon, derrotó a Milwaukee Bucks, el escolta de la Conferencia Este, por 114-109.
El Thunder logró eso a pesar del triple-doble de 24 puntos, 17 rebotes y 10 asistencias que firmó el MVP Giannis Antetokounmpo: lo contrarrestó ante unos Bucks sin Jrue Holiday con los 79 puntos convertidos entre Justin Jackson, Al Horford, Lu Dort y Darius Bazley. Horford quedó cerca del triple-doble con 20 puntos, 9 asistencias y 7 rebotes y Jackson fue fundamental, anotando un triple a 15 segundos del cierre para el 112-107 que terminó de definir la historia.
Another look 👀
JJ's smiling dagger at the end. #ThunderUp | @JJacks_44 pic.twitter.com/851FWJYJuf

- OKC THUNDER (@okcthunder) February 15, 2021
A continuación, la información de cada partido y acciones destacadas.
La temporada 2020-2021 está aquí, el NBA League Pass es tu lugar para mirar la acción, y ahora lo puedes hacer gratis por aquí . ✅ 7 días de prueba sin cargo ✅ Partidos en vivo y on demand ✅ La oportunidad de mirar todo en tu dispositivo favorito.
San Antonio Spurs 122 - Charlotte Hornets 110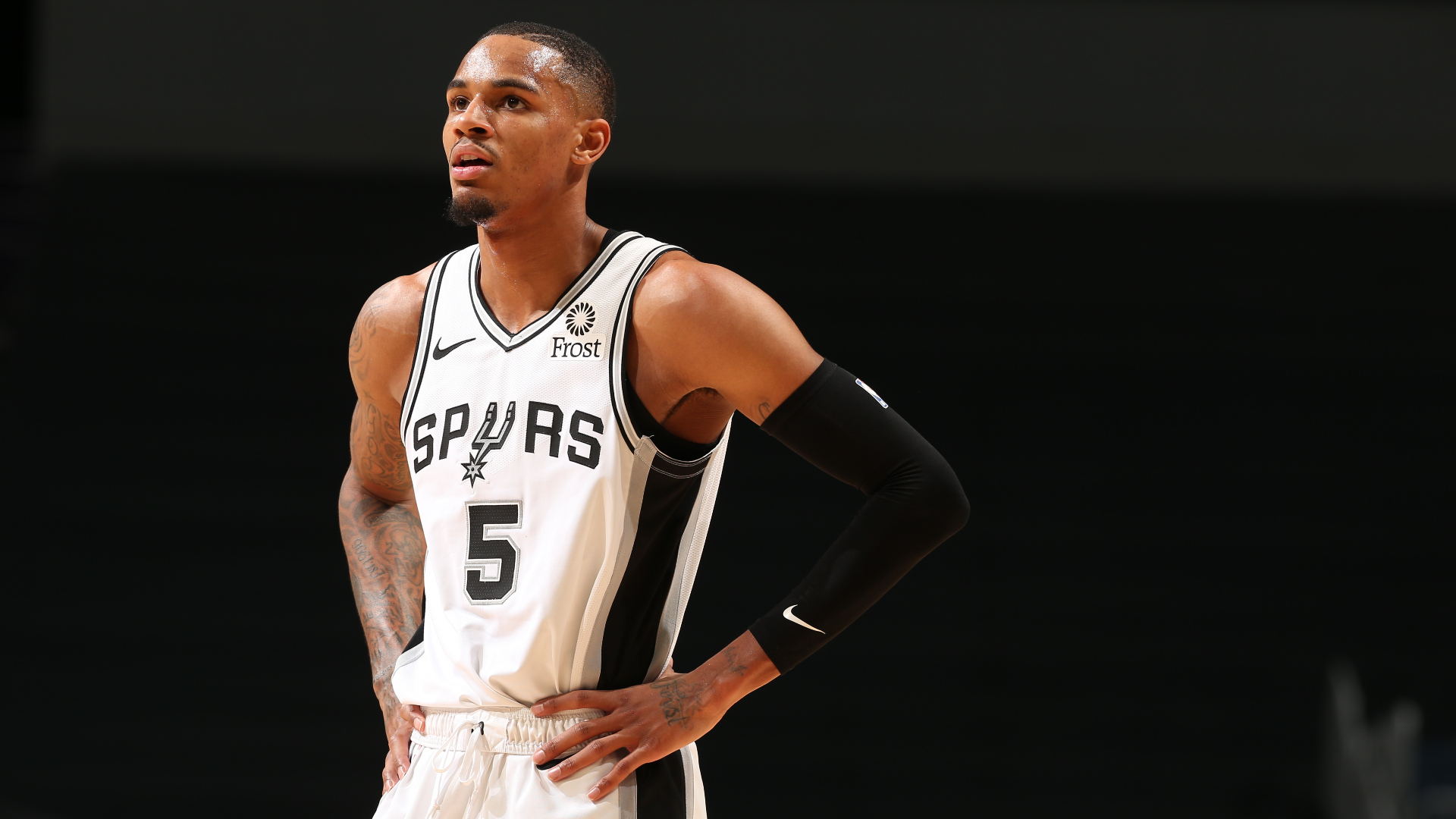 Los Spurs comenzaron perdiendo por 33-17 el primer cuarto ante un Charlotte sin Gordon Hayward, pero se repusieron rápido con un segundo cuarto de 47 puntos y terminaron ganando gracias al 33-21 del último período. 26 tantos, 12 rebotes y 6 asistencias de Dejounte Murray, 25 tantos de Derrick White y 18 de Keldon Johnson en el bando ganador, 33 tantos de Terry Rozier, 23 de Malik Monk y 17 puntos, 12 rebotes y 8 asistencias de LaMelo Ball en los derrotados.
Malik Monk getting crafty 😯 pic.twitter.com/9CnQfSshlF

- Bleacher Report NBA (@BR_NBA) February 15, 2021
DJ getting active early 👏 pic.twitter.com/cBBaVAhH21

- San Antonio Spurs (@spurs) February 15, 2021
Minnesota Timberwolves 116 - Toronto Raptors 112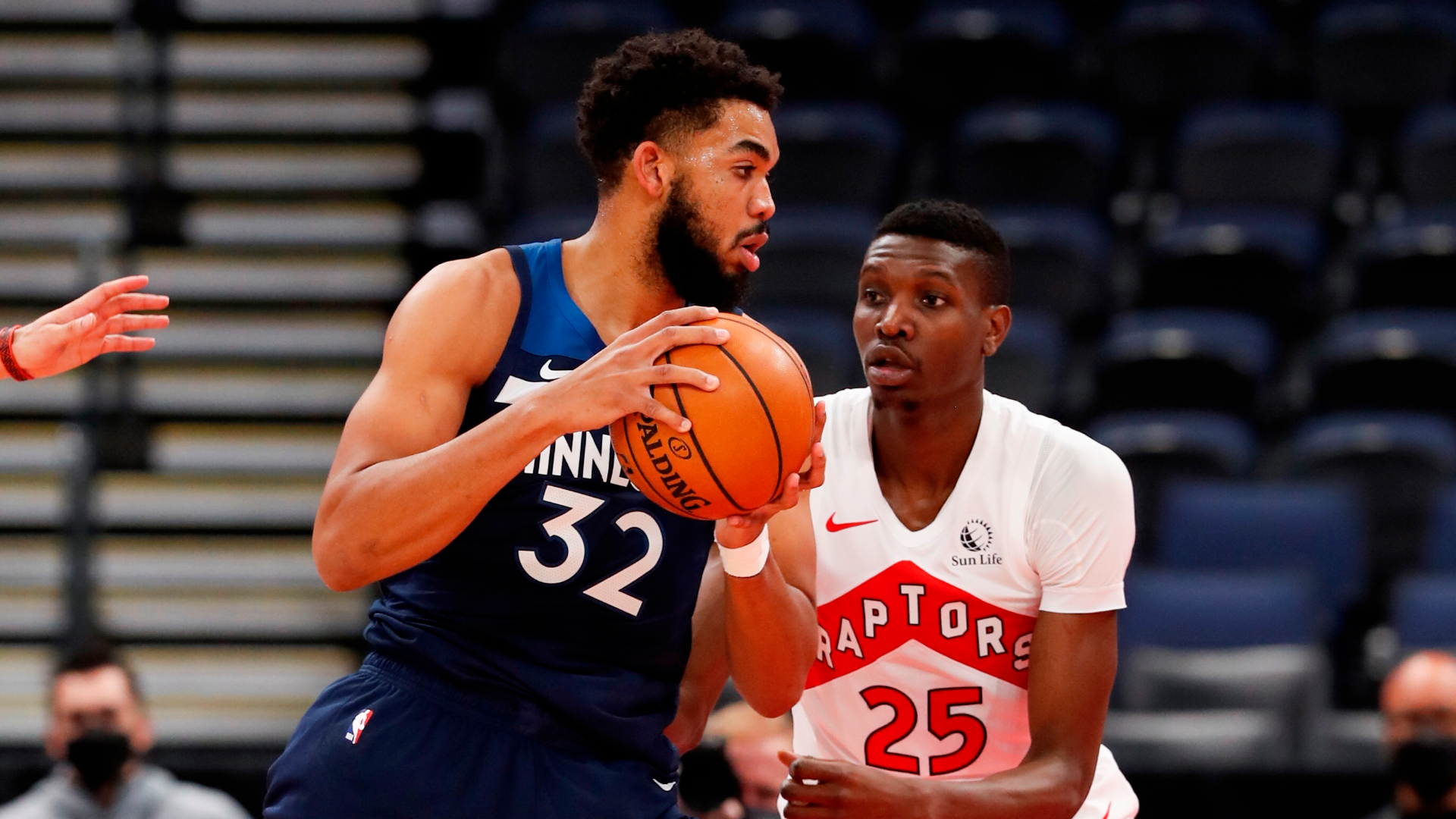 Karl-Anthony Towns anotó 20 puntos, recogió 11 rebotes, pasó a ser el jugador con más triples anotados en la historia de Minnesota Timberwolves y además consiguió la victoria como visitante por 116-112 a pesar de la ausencia de D'Angelo Russell a su lado. Ricky Rubio aportó 16 puntos y 5 asistencias en los Wolves y Juancho Hernangómez 5 puntos y 3 rebotes. Kyle Lowry le dio 24 puntos a Toronto y Fred VanVleet y Norman Powell 22 cada uno.
Ricky feelin' himself in Tampa 🐺

8 pts in 9 min pic.twitter.com/E8CiBfe9Do

- Minnesota Timberwolves (@Timberwolves) February 15, 2021
So steady@FredVanVleet | #NBAAllStar pic.twitter.com/w3X48wUyes

- Toronto Raptors (@Raptors) February 15, 2021
Detroit Pistons 123 - New Orleans Pelicans 112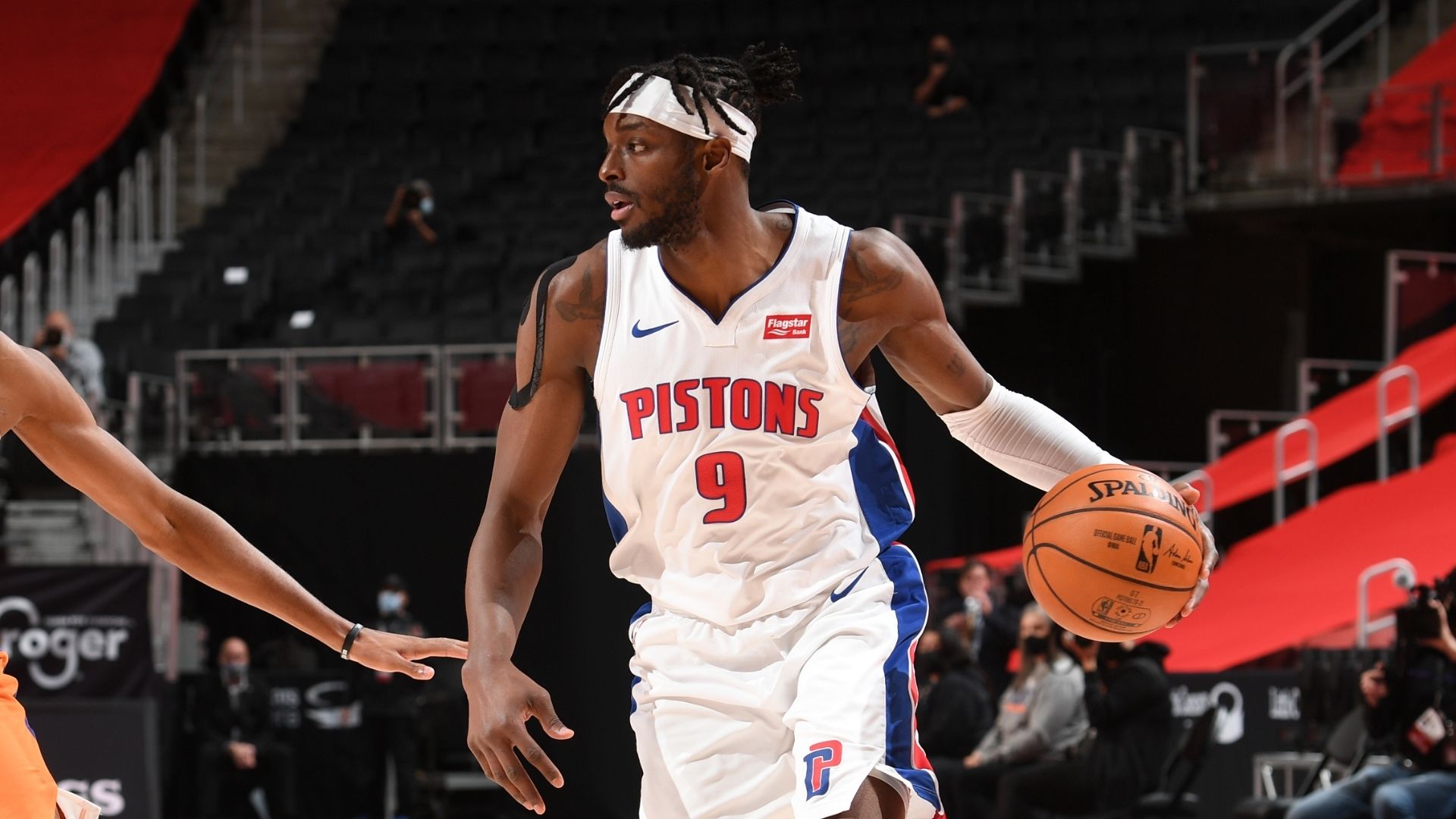 Mason Plumlee logró su primer triple-doble en la NBA con 17 puntos, 10 rebotes y 10 asistencias y sus Pistons festejaron como locales ante los Pelicans por 123-112 tras haber terminado el primer cuarto 10 puntos por detrás. Entre Josh Jackson y Svi Mykhaliuk se combinaron para 39 desde el banco. Zion Williamson sumó 26 puntos para New Orleans, Brandon Ingram otros 26 y Willy Hernangómez disputó 17 minutos en los que no anotó puntos y recogió 4 rebotes.
Brandon Ingram is making his case to be an All-Star on a nightly basis 😤@PelicansNBA | #WontBowDown | #NBAAllStar X @B_Ingram13 pic.twitter.com/hOwbpzX4Vs

- FOXSports NewOrleans (@FOXSportsNOLA) February 15, 2021
Saddiq Trey is still feeling it! 🔥 @_Beyyy15 pic.twitter.com/O1Cvrnw77o

- Detroit Pistons (@DetroitPistons) February 15, 2021
Portland Trail Blazers 121 - Dallas Mavericks 118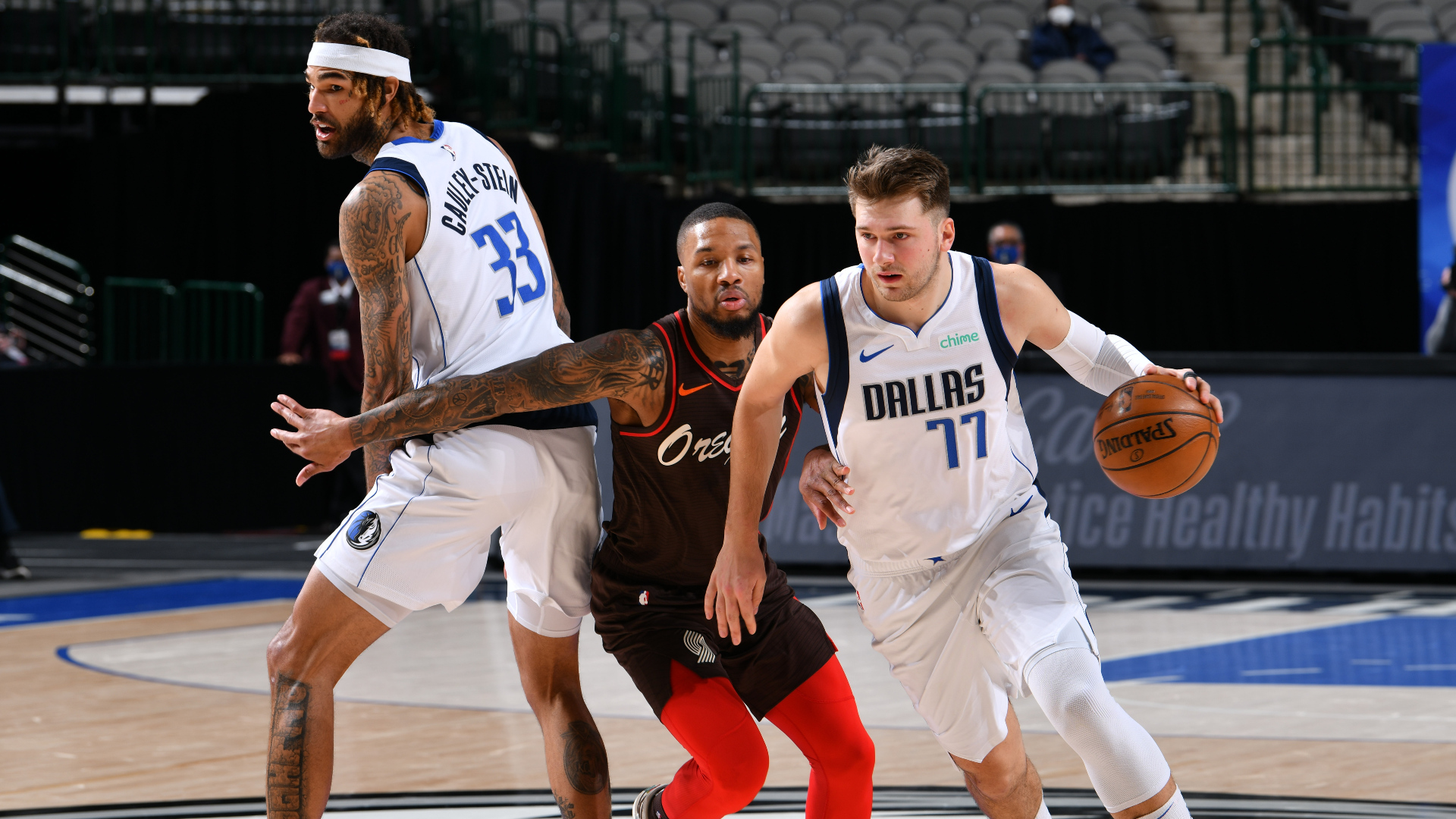 Luka Doncic estuvo espectacular con 44 puntos, 9 rebotes y 7 asistencias, pero falló el posible triple del empate en la última posesión y los ganadores fueron los Blazers de un Damian Lillard que firmó 33 puntos y 11 asistencias y sí encestó su último triple. Kristaps Porzingis finalizó con 18 puntos y 8 rebotes y Carmelo Anthony anotó 15 puntos ingresando desde el banco.
Ice. Cold. Damian. Lillard. #NBAAllStar pic.twitter.com/nGvGm5kpxl

- Portland Trail Blazers (@trailblazers) February 15, 2021
Euro stepping right into your heart 💙

✨ RT to vote ✨ #LukaDoncic | #NBAAllStar pic.twitter.com/izjpYaSF40

- Dallas Mavericks (@dallasmavs) February 15, 2021
Oklahoma City Thunder 114 - Milwaukee Bucks 109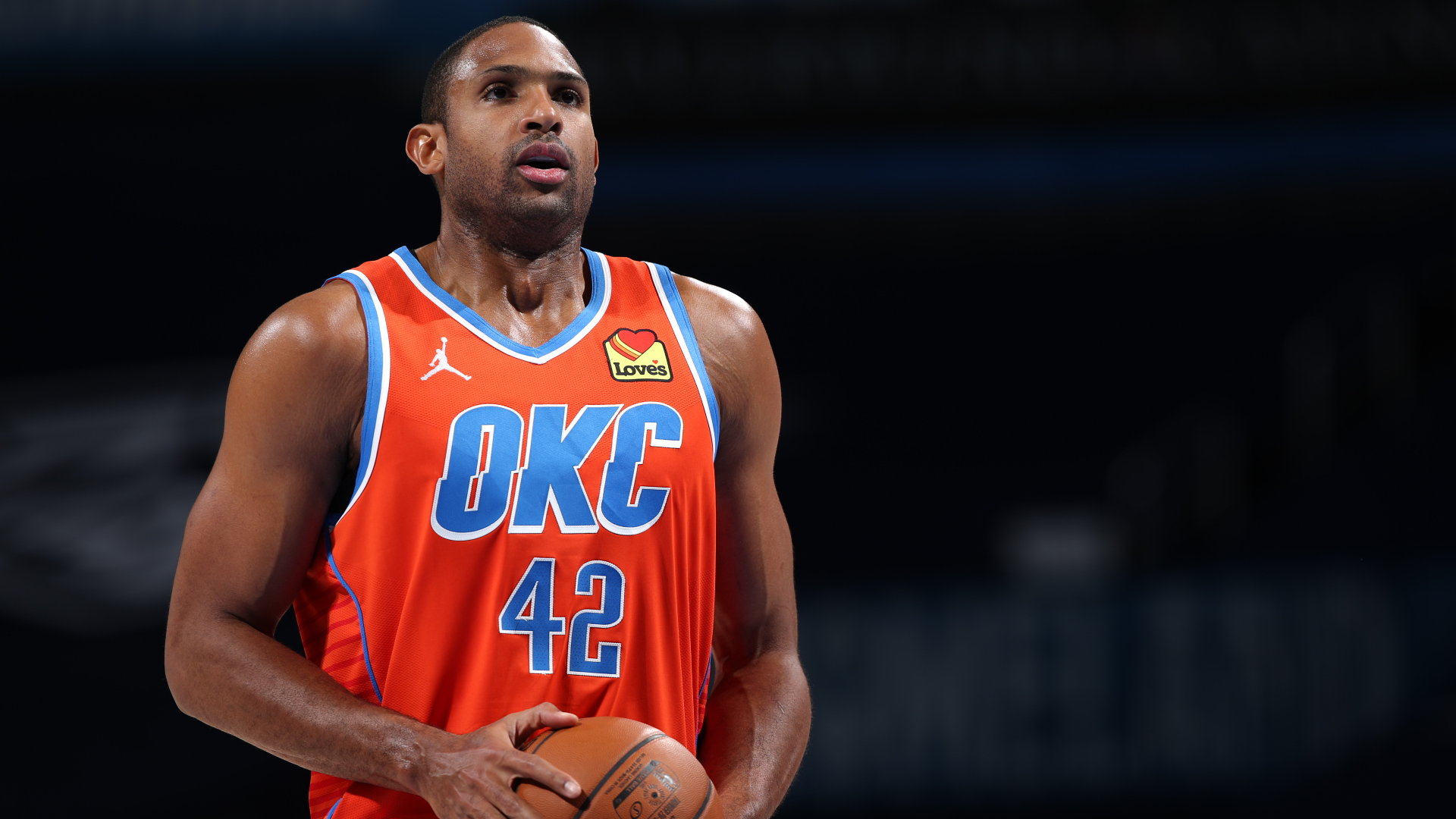 Oklahoma City Thunder tomó por sorpresa a Milwaukee Bucks, el escolta de la Conferencia Este, y sin Shai Gilgeous-Alexander pero con 22 puntos de Justin Jackson y 20 tantos, 9 asistencias y 7 rebotes de Al Horford derrotó al conjunto de Giannis Antetokounmpo a pesar del triple-doble del griego de 24 puntos, 17 rebotes y 10 asistencias.
Spaghetti stepback. 🍝 pic.twitter.com/1RX0C6oxKA

- Milwaukee Bucks (@Bucks) February 15, 2021
#SonicSlam | @Al_Horford💥 pic.twitter.com/SaRuDb9X7u

- OKC THUNDER (@okcthunder) February 15, 2021
Phoenix Suns 109 - Orlando Magic 90
Los Suns ganan, ganan y no paran de ganar. Ya son seis victorias consecutivas para los de Arizona que le ganaron con mucha comodidad a Orlando, teniendo 27 puntos y 6 asistencias de Devin Booker y 21 tantos de Mikal Bridges mientras que DeAndre Ayton consiguió un doble-doble de 10 tantos y 13 rebotes y Chris Paul quedó cerca con 12 tantos y 9 asistencias. Terrence Ross anotó 23 puntos para Orlando y Dwayne Bacon sumó otros 19.
𝟭𝟬 first-quarter points for the Torch.@TerrenceRoss | #MagicTogether pic.twitter.com/CdZT2UPLvO

- Orlando Magic (@OrlandoMagic) February 15, 2021
CP3 ↪️ DA #NBAAllStar duo | https://t.co/g8i6103u14 pic.twitter.com/lIBwqzqLSy

- Phoenix Suns (@Suns) February 15, 2021
Denver Nuggets 122 - Los Angeles Lakers 105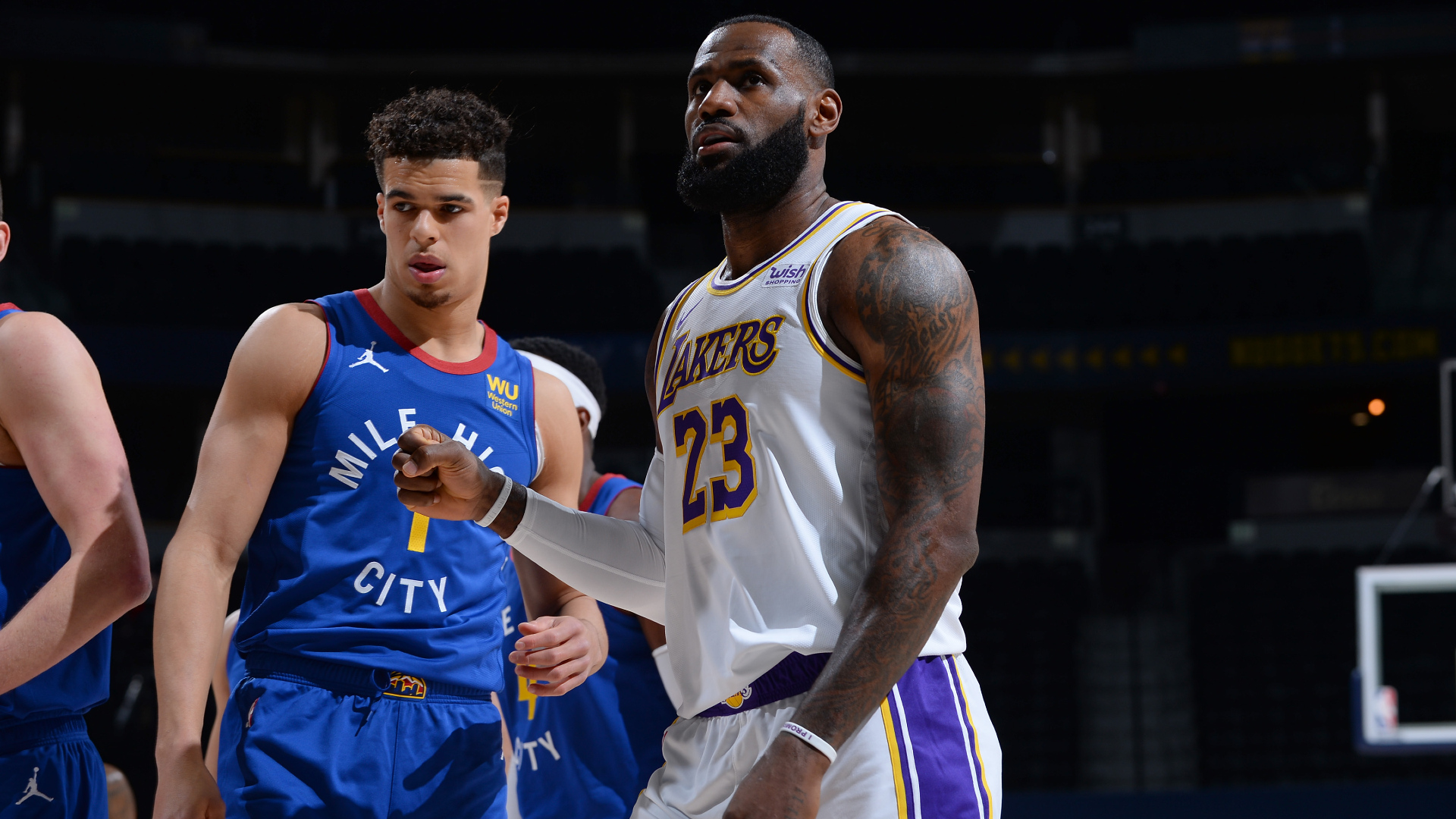 Denver Nuggets realizó una de sus mejores actuaciones de la 2020-2021 y a pesar de bajas como las de Gary Harris y Will Barton, venció con comodidad a Los Angeles Lakers vengándose de la derrota sufrida hace casi dos semanas. Jamal Murray anotó 25 puntos, Nikola Jokic firmó un triple-doble de 23 tantos, 17 rebotes y 10 asistencias y Facundo Campazzo igualó su mejor marca de anotación en la NBA con 15 puntos además de 4 asistencias y 2 robos en 26 minutos. Los Lakers tuvieron 22 tantos, 10 rebotes y 9 asistencias de LeBron James pero se fueron con preocupación, principalmente por Anthony Davis que se retiró lesionado en el segundo cuarto.
😤 La POTENCIA de LeBron James 😤#LakeShow pic.twitter.com/9yZTInhWJU

- NBA Latam (@NBALatam) February 15, 2021
This no-look from Facundo Campazzo is just absurd. 🤯 pic.twitter.com/K7cGNLWFKt

- NBA (@NBA) February 15, 2021
Memphis Grizzlies 124 - Sacramento Kings 110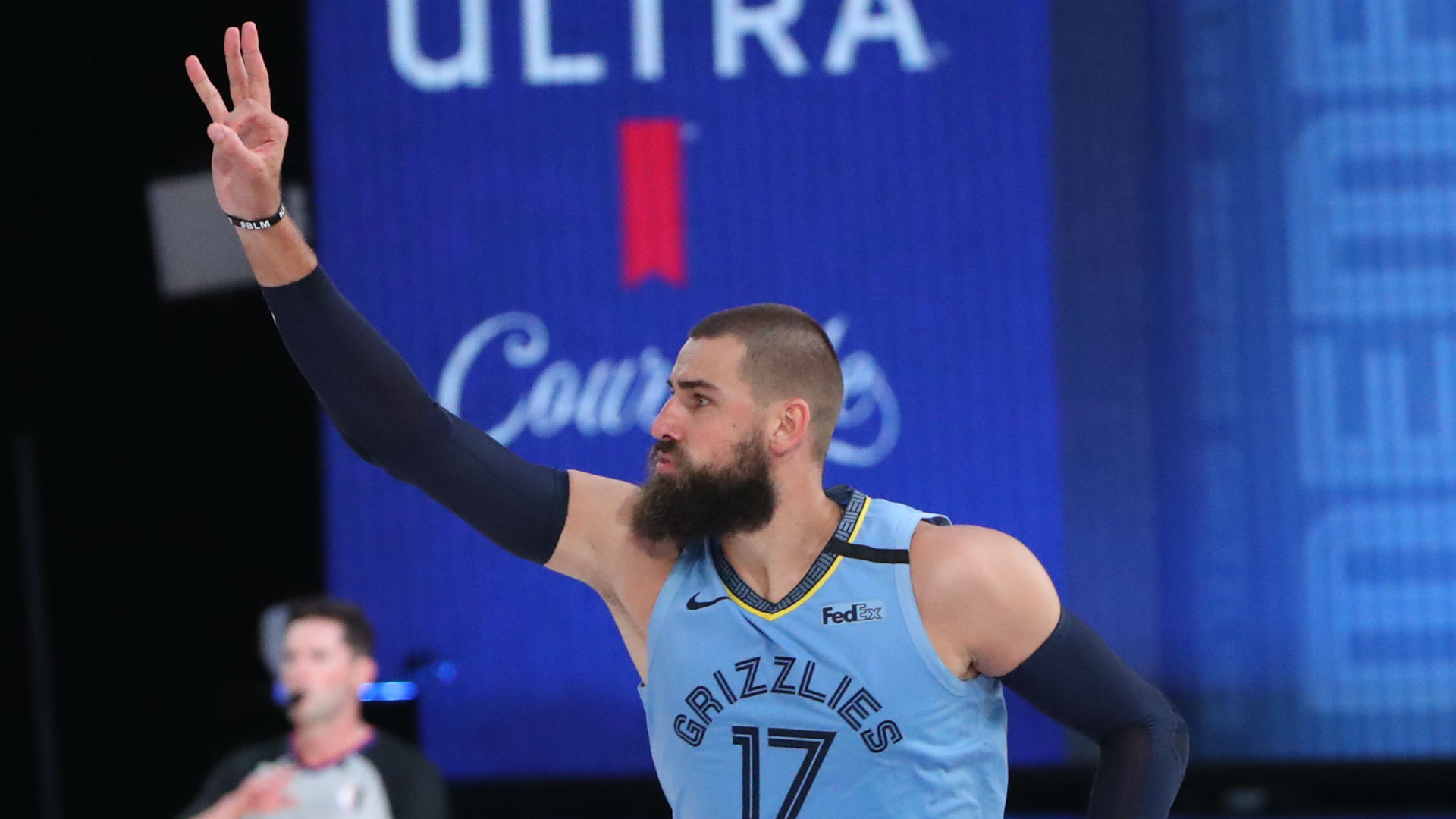 Jonas Valanciunas volvió a brillar para Memphis Grizzlies, que con 25 puntos y 13 rebotes del gigante lituano le ganó a Sacramento Kings tras sacar una diferencia de 16 puntos en la primera parte. Dillon Brooks convirtió 22 tantos y Ja Morant firmó un doble-doble de 16 puntos y 10 asistencias. Para los Kings, De'Aaron Fox apareció con 23 puntos y 9 asistencias y el rookie Tyrese Haliburton aportó 22 tantos y 4 asistencias desde el banco.
you always gain by giving love 💘@JaMorant // @dillonbrooks24 pic.twitter.com/afmiDzqJb0

- Memphis Grizzlies (@memgrizz) February 15, 2021
Finding true love is tough 💕
Finding Fox on defense is tougher 😳 pic.twitter.com/EViKvX9RSQ

- Sacramento Kings (@SacramentoKings) February 15, 2021
LA Clippers 128 - Cleveland Cavaliers 111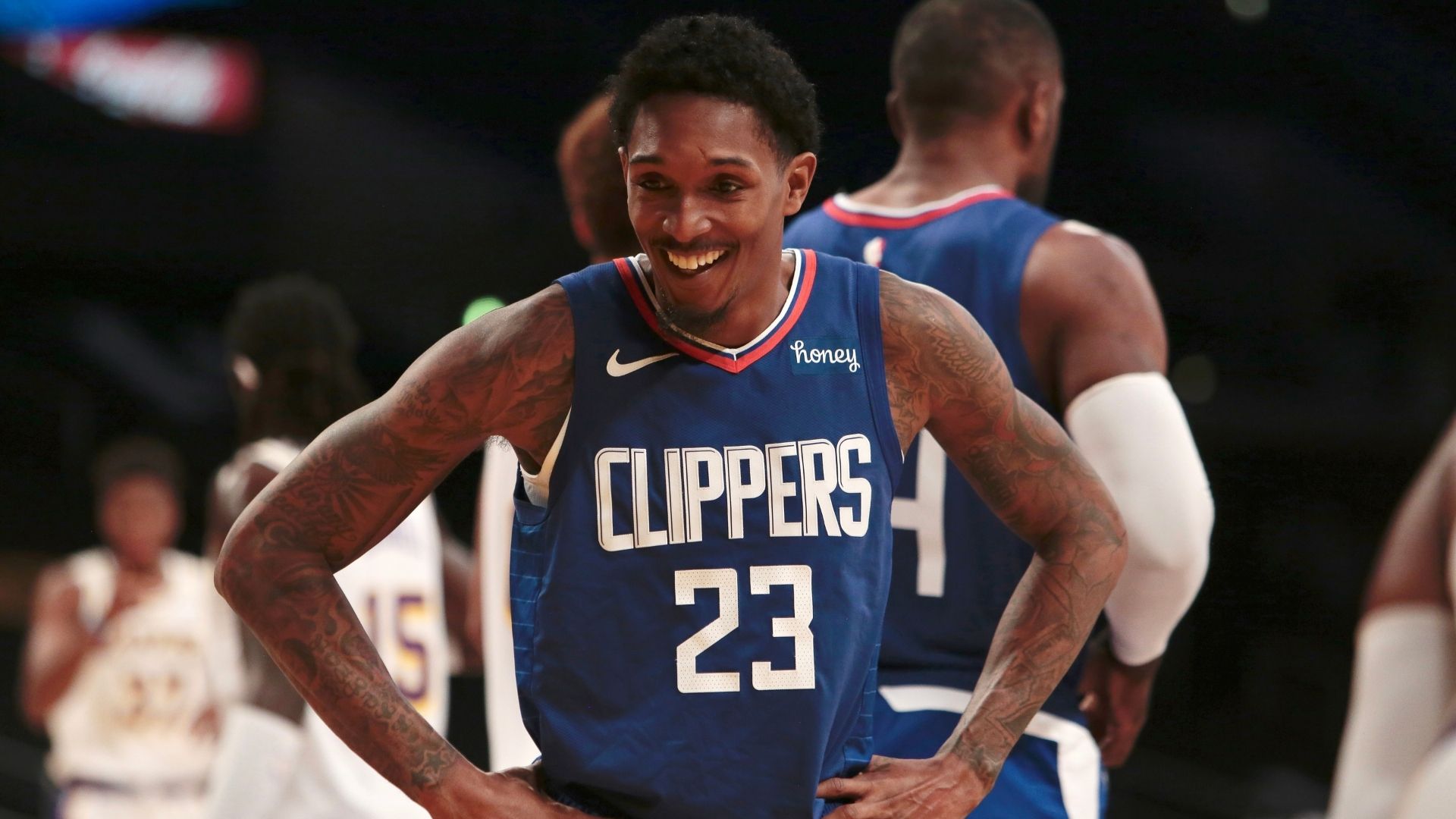 A los 34 años Lou Williams todavía es capaz de calentar sus manos tan rápido como un microondas. Lo sufrió Cleveland Cavaliers, que recibió 30 puntos y 10 asistencias del base de LA Clippers que actuó como titular ante la ausencia de Kawhi Leonard y Paul George, cargó con la ofensiva del equipo y lo llevó a un gran triunfo teniendo en cuenta que no estaban sus dos estrellas. Serge Ibaka, de 21 puntos, 9 rebotes y 6 asistencias, y Marcus Morris, autor de 23 tantos desde el banco, también se lucieron. Los derrotados tuvieron 22 puntos de Collin Sexton y 20 de Darius Garland y Cedi Osman.
Coast-to-coast goes @CollinSexton02!#NBAAllStar | #BeTheFight pic.twitter.com/ulDLrtsW5n

- Cleveland Cavaliers (@cavs) February 15, 2021
Reggie put the moves on 'em 👀 pic.twitter.com/NM1X7RGrTf

- NBA TV (@NBATV) February 15, 2021
Las opiniones aquí expresadas no reflejan necesariamente aquellas de la NBA o sus organizaciones.