Partidos del domingo
Vince Carter con 18 puntos -su mejor marca de la temporada- lidera a la tercera victoria seguida de los Hawks.
Vince Carter had himself a half having 1⃣4⃣ points.

📹 | @verizon pic.twitter.com/ZjqcsNe5xH

- Atlanta Hawks (@ATLHawks) December 23, 2018
Myles Turner baja 17 rebotes - su marca histórica - y 18 puntos para la victoria fácil de los Pacers, que tuvieron a todos sus titulares más Domantas Sabonis en dos dígitos de anotación.
An early Christmas gift: #PacersWin! 🎁 pic.twitter.com/4mLTqxiBMw

- Indiana Pacers (@Pacers) December 24, 2018
Kyrie Irving, Jayson Tatum y Al Horford fueron fundamentales en la victoria frente a los Hornetts. Irving finalizó como goleador con 25 puntos y 5 asistencias.
Al Horford goes up strong for the and-one bucket! pic.twitter.com/nWzmDzm2G3

- Boston Celtics (@celtics) December 24, 2018
Además de Dinwiddie, que finalizó con 24 puntos, Rodions Kurucs tuvo un doble doble con 16 puntos y 10 rebotes.
.@RODIONS1 nabs his 1st career double-double (16 pts/10 reb) as the @BrooklynNets move to 8-1 in their last 9 games with a 111-103 win over the Suns! pic.twitter.com/o1Sr5lt7Ji

- YES Network (@YESNetwork) December 24, 2018
Lauri Markkanen anota 5 triples y 31 puntos en la victoria frente a Cleveland.
Watch out. @MarkkanenLauri is finding his groove.

He lit up the @Cavs for 31 points in tonight's win, his second straight 30+ game and the Bulls second straight W. pic.twitter.com/1wgpxAeTtm

- Chicago Bulls (@chicagobulls) December 24, 2018
Tyler Johnson se enciende en el tercer cuarto y anota 20 de sus 25 puntos en la victoria.
🔥 TJ was on FIRE in the 3rdQ! 🔥

He knocked down 20 of his 25 points in the quarter alone - the highest scoring quarter for any HEAT player this season! pic.twitter.com/QptywmEz7R

- Miami HEAT (@MiamiHEAT) December 24, 2018
Sacramento Kings 122 vs. New Orleans Pelicans 117. Estadísticas
Buddy Hield pasa su mejor momento en la NBA: tuvo 28 puntos y 6 triples, y es el séptimo partido consecutivo marcando 20 puntos o más. Los Kings se recuperaron de 19 puntos para la victoria.
This @SacramentoKings squad is SERIOUS.

Buddy Hield leads the way with 28 PTS (6 3PM) as they beat the Pelicans at home. 👑#SacramentoProud pic.twitter.com/zXvh0cwSX8

- NBA TV (@NBATV) December 24, 2018
Oklahoma City Thunder 112 vs. Minnesota Timberwolves 114. Estadísticas
Andrew Wiggins se destapa y anota 30 puntos en la victoria sobre OKC en un último cuarto apasionante.
CANADIAN CLUTCH pic.twitter.com/uClJ2e6fkj

- Timberwolves (@Timberwolves) December 24, 2018
Golden State Warriors 129 vs. Los Angeles Clippers 127. Estadísticas
Stephen Curry sumó 42 puntos y la bandeja ganadora para sellar el difícil partido frente a los Clippers.
Relive the down-to-the-wire win in tonight's game rewind, presented by @Verizon ⏮ pic.twitter.com/oVO5hPWwUV

- Golden State Warriors (@warriors) December 24, 2018
Portland Trail Blazers 121 vs. Dallas Mavericks 118. Estadísticas
A pesar del increíble triple de Luka Doncic para empatar el partido, los Blazers sacaron adelante la victoria en el overtime por tres puntos. Damia Lillard anotó 33 puntos y repartió 7 asistencias.
OVERTIME CJAM pic.twitter.com/fMm8XAjRjz

- Trail Blazers (@trailblazers) December 24, 2018
Los Angeles Lakers 99 vs. Memphis Grizzlies 107. Estadísticas
Gran partido del rookie Jaren Jackson Jr. con 22 puntos y 8 rebotes para ganar con facilidad a los Lakers de LeBron.
Captain Clutch with back-to-back threeeeeeeees pic.twitter.com/oTqBcTNBYo

- Memphis Grizzlies (@memgrizz) December 24, 2018
¿Cómo y dónde seguir la NBA?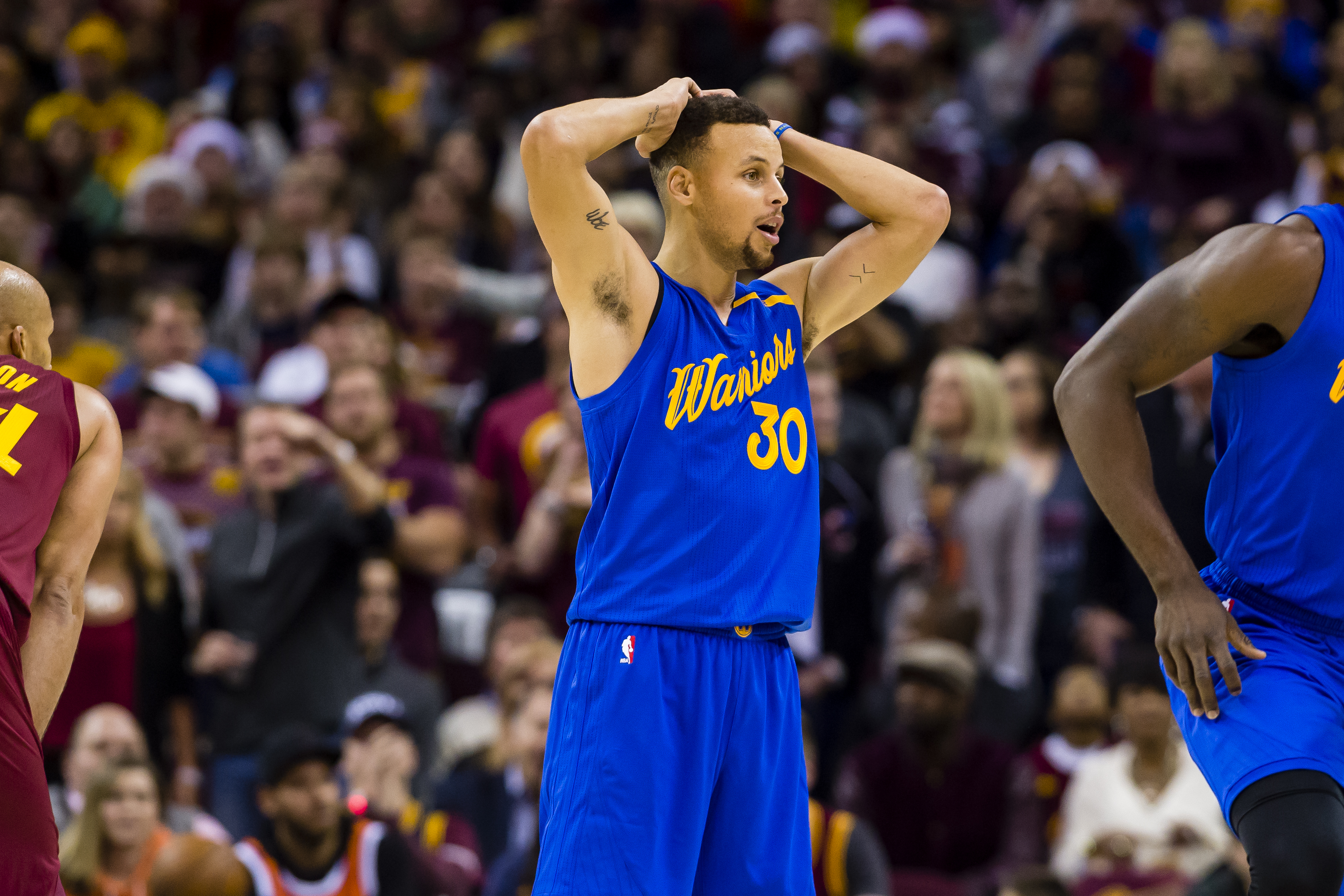 ESPN no transmitirá ningún partido este domingo, pero NBA TV irá con el duelo de Boston Celtics y Charlotte Hornets y luego con el de Dallas Mavericks visitando a Portland Trail Blazers. Todos los demás los podrás seguir por el NBA League Pass . Regístrate aquí.
Altas y bajas de la noche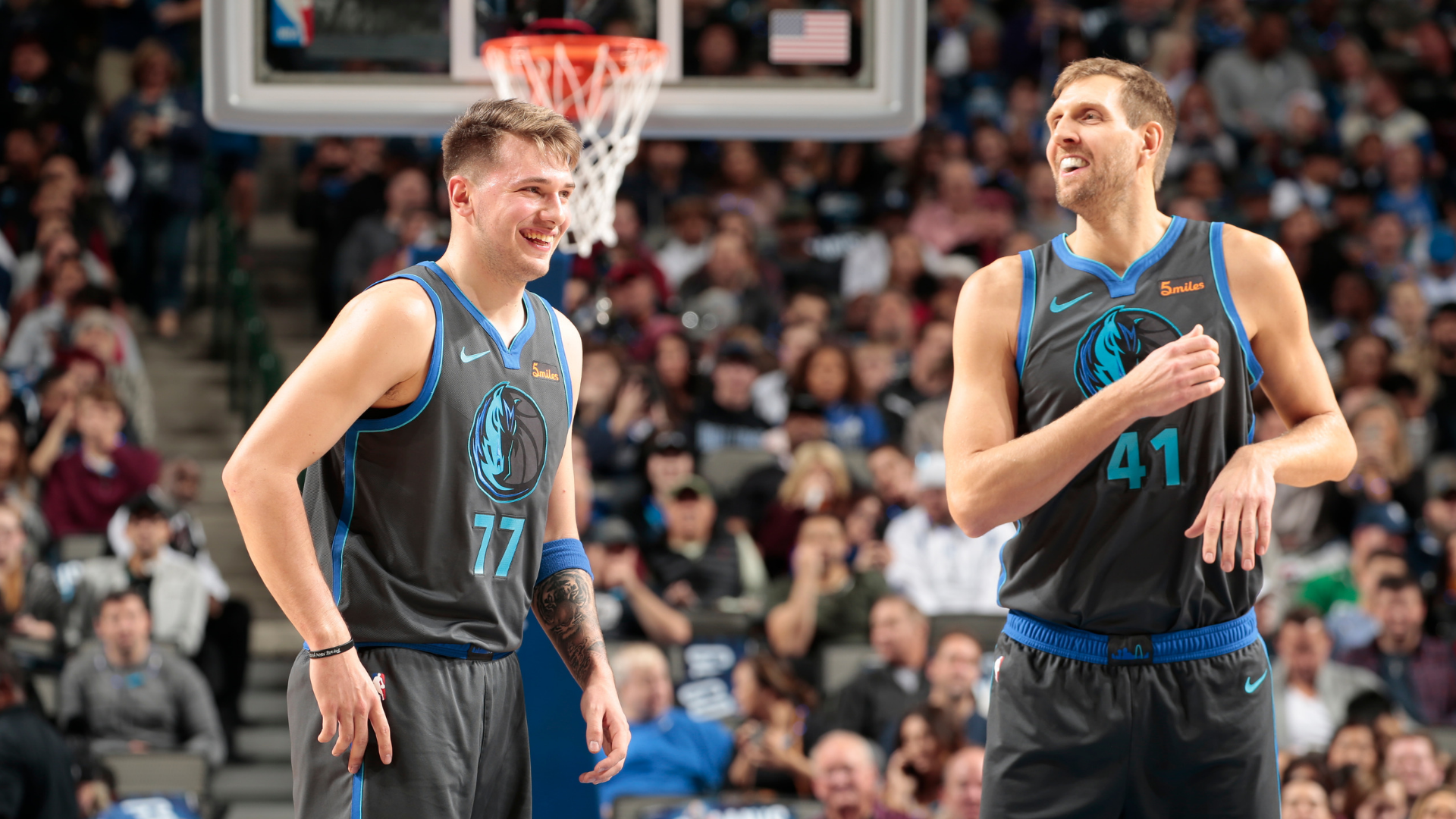 Dallas Mavericks: Dirk Nowitzki out, mientras que Luka Doncic y Dennis Smith Jr. en duda.
Washington Wizards: John Wall regresa.
Indiana Pacers: Tyreke Evans out.
New York Knicks: Mitchell Robinson out por tres partidos más.
Atlanta Hawks: John Collins out, Alex Len irá como titular. Omari Spellman out. Alex Poythress disponible.
Sacramento Kings: Harry Giles regresa a la cancha.
Chicago Bulls: Jabari Parker disponible y Kris Dunn también.
Boston Celtics: Al Horford y Daniel Theis compartirán minutos.
New Orleans Pelicans: Nikola Mirotic out.
Orlando Magic: Jonathan Simmons disponible.
Minnesota Timberwolves: Derrick Rose está out.
Miami Heat: Rodney McGruder está out por problemas de estómago.